Catholic Ethos Clause in New Enterprise Agreement Not New - CCER
Catholic Communications, Sydney Archdiocese,
18 Feb 2015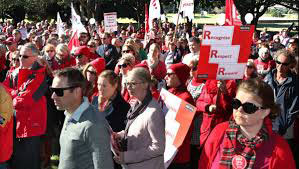 The Independent Education Union secretary, John Quessy claims thousands of teachers at Catholic schools are "outraged" by a clause requiring them to be supportive of the mission, teachings and values of the Church as part of the Enterprise Agreement currently being negotiated with the NSW Catholic Commission of Employment Relations (CCER).
"What employers are proposing is entirely consistent with arrangements that are already in place," says Anthony Farley CCER's Executive Director, pointing out similar arrangements already exist through a range of policies as well as letters of that do exactly what is now being proposed be included in the 2015 Enterprise Agreement.
"What we have done is create one agreement for the 11 Dioceses in NSW and the ACT, bringing a number of different industrial instruments into one," he says and admits he is at a loss to understand why the clause relating to the Catholic ethos and Church values and teachings has suddenly been singled out as an issue by the Union.
Not only are staff at Catholic schools asked to respect and support the Church's mission, but this support is required by all those employed at Catholic agencies, hospitals, charities and institutions.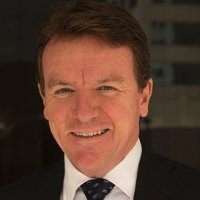 "Not being a Catholic does not mean you cannot be supportive of Catholic values. We have 20,000 staff in our schools in NSW and the ACT who come from a wide range of backgrounds, political views and other religious faiths, or in some cases no faith at all," CCER's Executive Director says
More than 58,000 or a quarter of all students enrolled at Catholic schools across the state and in the ACT are from non-Catholic backgrounds.
"Many non-Catholics choose to work in our schools and to send their kids to our schools because they like and respect our Catholic values," Anthony Farley says adding the expectation that if you work for a Catholic school, you must support the mission, values and teachings of the Church has always been the case.
"The clause we have included in the Agreement follows existing codes of conduct but for the first time this being written into an Enterprise Agreement makes it clear about who we are, what we stand for and what we expect," he says.
While the support and respect for Catholic teachings and values has been a requirement for staff at Catholic schools ever since they were first established in NSW more than a century ago, John Quessy of the Independent Education Union insists that if the provision is written into the Enterprise Agreement, Catholic teachers and support staff will face unwarranted intrusion into their private lives.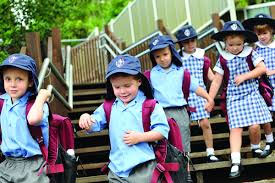 The Union also claims that the clause will leave teachers at Catholic schools open to investigation if they are found to support or be linked to hot button issues such as gay rights, same sex marriage, in vitro fertilisation or abortion or are in the process of divorce or having sex outside of marriage.
Some reports have attempted to link the failed sexual discrimination lawsuit by a woman who was fired from Centacare Queensland for gross misconduct that had brought the agency into disrepute to the proposed Enterprise Agreement. Fired in August 2013 after being told her "polyamorous" life style, defined as having multiple sexual partners, was against the ethics and moral teachings of the Catholic Church, the woman lodged a complaint with the Australian Human Rights Commission. When this was dismissed she turned to the courts but Tuesday this week, Justice Salvatore Vasta found that being "polyamorous" was sexual behaviour, not sexual orientation, and dismissed the case on the basis it had no reasonable chance of success.
Negotiations with the Independent Education Union and the CCER over a new Enterprise Agreement for teachers and support staff at Catholic schools began in April last year and have been marked by industrial action and a series of rolling strikes that disrupted classes at hundreds of primary and secondary schools across NSW and the ACT.
With today's schools very different places to those of previous generations, CCER's proposed Enterprise Agreement is one of the first to take advances in technology, computers, IT learning, social media and other factors into account, as well as the changing role of teachers and the way classes are taught.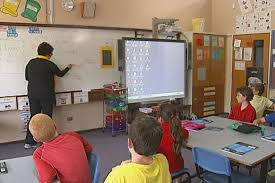 From the start Anthony Farley has acknowledged that the draft proposal for the new Agreement is a new approach which has caused some teachers and staff uncertainty. However he says consultation was all important and the CCER was listening to staff in a number of ways, and nothing was off the table.
Despite the Union's claims in today's press and on TV that members are upset with the clause requiring teachers at Catholic schools to respect Catholic values and teachings, the Union has not opposed the inclusion of an ethos clause until now and even put one in writing as part of the negotiation process.
A full day of negotiations over the new Enterprise Agreement has been convened by the CCER for Monday 26 February when it is hoped further consensus on several outstanding issues can be reached.