Chemical Scare Triggers Evacuation of 200 at ACU North Sydney
Catholic Communications, Sydney Archdiocese,
17 Feb 2015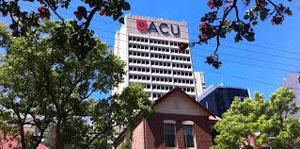 A chemical scare resulted in the evacuation of 200 students and staff from three buildings at the Australian Catholic University's North Sydney campus on Edward Street Tuesday morning.
A lab technician detected a faulty seal on a container of explosive picric acid. Also known as 2,4,6- Trinitrophenol like other nitrate compounds such as TNT, picric acid is extremely volatile.
As a precaution, there was an immediate evacuation of three buildings and followed the University's well-rehearsed evacuation procedures.
Fire and Rescue NSW together with specialist HAZMAT units were called and by early afternoon the chemical had been safely removed and staff and students were able to return to the three buildings.
ACU Chief Operating Officer, Dr Stephen Weller said the safety of the staff, students and nearby residents was always the University's first priority.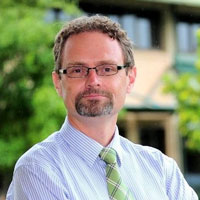 He said the evacuation had been taken as a precaution, and once the emergency was over, he assured all those involved no one's health or safety was at risk and no-one was injured.
Dr Weller said from the time the faulty seal was discovered ACU had cooperated with teams from the North Sydney Police and NSW Fire and Rescue. He paid tribute to the immediate implementation of evacuation procedures by staff once the faulty seal was noticed.