Catholic Education Supports Proposals for Improved Teaching Training
Catholic Communications, Sydney Archdiocese,
13 Feb 2015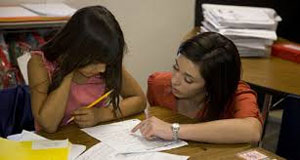 Catholic educators have given their unanimous support to proposals put forward in a new report by the Government's Teacher Education Ministerial Advisory Group to improve teaching training of the nation's future primary and secondary school teachers.
"Initiatives to ensure that every beginning teacher is equipped to provide great teaching and learning in classrooms around Australia is a foundational step in ensuring quality in school education in Australia," says Ross Fox, CEO of the National Catholic Education Committee (NCEC) and supported the Government's acceptance of the majority of report's the 37 recommendations.
He also welcomed the report's finding that the personal qualities of a teacher as well as their academic achievements are important ingredients for success in the classroom.
Dr Brian Coke, Executive Director of the Catholic Education Commission NSW (CECNSW) is another who has fully endorsed the report's findings and like the NCEC, supports the introduction of an entry process that considers personal attributes as well as academic skills.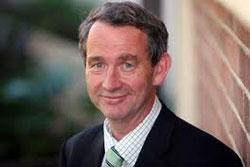 Both Commissions also welcome the requirement that graduating students from the nation's teacher training colleges and universities prove classroom readiness and that during their training they are given opportunities for practical experience.
Professor Greg Craven, Vice Chancellor of Australia's leading provider in teacher education at its seven campuses across the Eastern States, is also Chair of the Teacher Education Ministerial Advisory Group. This was established in by the Federal Government in February last year. He says that one of the worst problems encountered during the year-long study into teacher training was the complete lack of practical classroom experience provided by some of the nation's teacher education programs.
"Some of the courses offer what I would call a 'dial-a-practicum': you're on your own, here are some numbers to ring up," he says.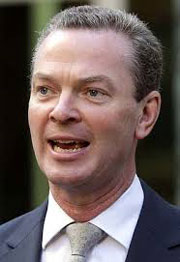 Professor Craven, who is also Vice Chancellor of the Australian Catholic University (ACU) says along with a lack of practical training for would-be teachers, too many of Australia's teaching degrees are failing to equip new teachers with the skills to teach students maths and science.
Included in the key proposals put forward by report are integration of theory and practice, strengthening quality assurance, ensuring classroom readiness among graduate teachers and improved teacher effectiveness and workforce planning.
Among other recommendations in the report is a requirement for all new teachers to not only take a national literacy and numeracy test but that they be placed among the nation's top 30 percent in this test.
Entitled Action Now: Classroom Ready Teachers, the report also addresses criteria for colleges and universities for selecting teaching students.
However the report does not address ATAR cut-off scores to be eligible for entry into teacher education programs.
In some ways this is a controversial decision and at odds with reforms to teacher quality announced NSW Education Minister, Adrian Piccoli in March 2013 and implemented this year, require an ATAR minimum of at least 80 in three subjects for admittance to the State's teacher education programs.
In a submission to the Teacher Education Ministerial Advisory Group, the Australian College of Educators called for a lower ATAR cut-off of 70 for teaching degrees.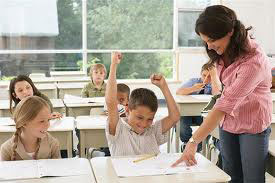 Professor Craven has long been an opponent of setting ATAR cut-offs for future teachers.
"The real question is not how people enter education courses but how they leave them. When it comes to teaching, a far more important quality than a high ATAR score or the mastery of a subject at university level is the personality and passion of those pursuing a career in education," he says adding that the cleverest person with the best ATAR and the deepest subject matter will not be a good teacher without these qualities.
The usefulness of ATAR scores markedly declines after students have been at university for a year,"
he says. "Within 12 months of access to good university teaching much of the difference in ATAR scores achieved the previous year will have been ironed out along with the disparities in opportunity or maturity that produced them."
Professor Craven says that attempting to determine who should be a teacher on the basis of an adolescent's school marks rather than on practical and theoretical training during their course at university, is like selecting the Australian cricket team on school batting averages while ignoring the Sheffield Shield Innings.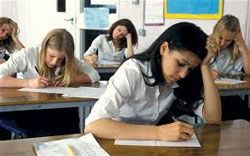 The Federal Minister for Education Christopher Pyne says the report sets high expectations for everyone involved in teaching education including universities, and makes a clear case for providers to be accountable for the quality of teaching graduates they produce.
Ross Fox of the NCEC says the report is sound and represents a solid basis to improve teacher education for the long term benefit of all Australian school students.
"A high quality national teaching profession is vital in shaping excellent student learning outcomes," he says.
Dr Croke of the NECNSW agrees and said if implemented the recommendations put forward in the report had the potential to enhance Australia's school education system by improving the quality of new teachers entering the profession.
But he warns that the new measures need to be properly resourced.
"Adequate resources need to be provided to universities to support professional placement and course provision, as well as achieve the intended extra content, assessment and quality," he says.
Catholic education employs more than 19,000 teachers in 586 schools across NSW.