Govt's Move to Address Severe Dementia Behaviours Do Not Go Far Enough - Catholic Health Australia
Catholic Communications, Sydney Archdiocese,
11 Feb 2015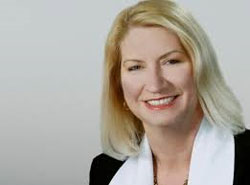 Catholic Health Australia has welcomed the Government's decision to create multi-disciplinary Severe Dementia Behaviour Response Teams to provide advice to aged care facilities but warns further measures are urgently needed.
"The introduction of Response Teams to replace the Dementia and Severe Behaviours Supplement will be useful but does not solve the problem," says Suzanne Greenwood, CEO of Catholic Health Australia (CHA) which is the nation's largest non-Government providers of health community and aged care services.
One in 10 of all Australians living in residential aged care today are cared for by a Catholic facility.
In an announcement last week by Assistant Minister for Social Services, Mitch Fifield, the Government will spend $54.5 million over four years to set up "severe behaviour response teams" to help aged care facilities care for residents with severe behavioural and psychological symptoms of dementia.
The funding used to establish and operate the mobile teams will come from money allocated by the former Labour Government to the Dementia and Severe Behaviours Supplement ((DSBS) axed by the Abbott Government from 31 July last year.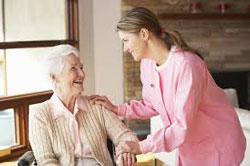 Introduced in August 2013 shortly before the Federal election, Labor estimated 2000 people would be eligible for the supplement. But more than 33,000 were receiving the supplement and had cost more than $135 million, or 10 times the estimated cost, when the Government pulled the plug after just one year.
Although CHA agrees the response teams to visit residents exhibiting extreme behaviours and assessing the cause of these behaviours will be helpful to some facilities, Suzanne Greenwood warns the new initiative will not meet the funding needs of those aged care services that have employed specialised and skilled staff using the former Supplement and now face the added costs of meeting the needs of residents with behavioural and psychological symptoms associated with dementia and other conditions.
In CHA's 2015-16 Pre Budget Submission lodged with the Federal Government late last year, Catholic Health put forward a three pronged approach to replace the Supplement. These included the expansion of specialist high dependency units; the direct funding to services that can demonstrate capability to offer step down services and manage residents with these severe behaviours; and thirdly, to provide expert advice response teams.
"The Minister has initiated the last but has not taken action on the former two," Suzanne Greenwood says and urges the Government to make provisions in the May Budget to pursue a more comprehensive strategy to address the problem of managing those with severe dementia behaviours whether they are living in residential care or at home.
Of the 167,600 men and women permanently residing in aged care homes on 30 June 2013, 134,884 or 80 percent had a diagnosis of dementia or mental illness, or a combination of both.
This figure is set to rise to an estimated 400,000 living in aged care homes by 2020 with as many as 30,000 suffering severe behavioural and psychological symptoms as a result of dementia or other causes.
Experts such as Professor Henry Brodaty, Co-Director of the Centre for Healthy Ageing at the University of NSW says that along with multi disciplinary response teams other components are needed including special care units for those who are so severely disturbed they cannot be managed in mainstream facilities and may be at risk to themselves or to others.
However while welcoming the introduction of response teams, he points out that organising them across six states and two territories to provide comprehensive coverage with an allocation of $11 million in funding per year will create a logistical challenge.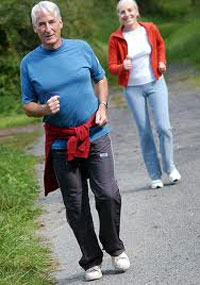 There is also concern among some aged care providers that while response teams may work well in city settings, they may not be easy to implement in rural and regional areas of Australia where there is a shortage not only of specialists but of doctors and nurses and other health care professionals.
"If this is a city centric-fix to a large problem, it will disadvantage many people with severe behaviours all across Australia," warns Professor John Kelly, CEO of Aged Care and Community Services Australia.
There has also been criticism among the aged care sector that the Government has concentrated on creating teams to provide advice rather than much-needed resources and the importance of training and of increasing the supply of staff skilled in dementia care, and in particular dealing with those exhibiting severe behaviours.
Issued every five years, 2015's Intergenerational Report will be handed to the Government within the next few weeks with Treasurer Joe Hockey saying that the Report's findings will be used as the basis for further reforms and possible cutbacks in this year's Budget.
In the meantime, CHA has called on the Government to make the care of older people with severe behavioural and psychological symptoms of dementia a national health priority.
Not only is dementia the single greatest cause of disability in older Australians but the third leading cause of disability overall.