ARTEXPRESS Showcases Outstanding Art Works by HSC Students
Catholic Communications, Sydney Archdiocese,
10 Feb 2015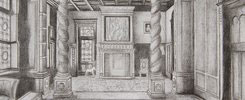 Outstanding works by Visual Arts students who graduated from Sydney's Catholic schools last year as well as budding artists from public, independent and private schools across NSW will be showcased in an exhibition which opens at the Art Gallery of NSW this week.
According to Art Gallery of NSW, its annual ARTEXPRESS exhibition of exceptional artworks entered in the previous year's Higher School Certificate is one of its most dynamic and popular, triggering large numbers of visitors throughout its two month run.
This year's ARTEXPRESS features a wide range of art works and different mediums by 2014's HSC Visual Arts graduates including exquisite detailed drawings by Elida Guntan, a Year 12 student last year at John Therry Catholic High School, Rosemeadow. Also on display will be superb photography of the natural world by William Canning from St Joseph's College Hunters Hill.
Sculptures by Tully Palmer from St Mary's Cathedral College will also be on show. Using cut paper assemblages from toilet rolls, miniature views of life have been created inside each tube creating a wonderful and often humorous take on day to day living.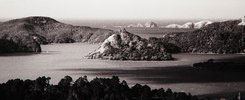 Jointly managed by the NSW Department of Education and Communities and the Board of Studies NSW, displays of the work of final year students art works dates back to the 1950s. Each year the quality, standard and the broad range of artistic media used by students has continued to impress and delight.
With more than 3000 works selected for display each year, ARTEXPRESS mounts a series of exhibitions at metropolitan and regional galleries throughout the year.
Although the Art Gallery of NSW continues as the principal venue there are also satellite venues where these outstanding artworks can be seen. These include Hazelhurst Regional Gallery and Art Centre which opened its annual ARTEXPRESS exhibition at the weekend. This will be followed in early March by another of these impressive exhibitions to be mounted at the Armory at Sydney Olympic Park.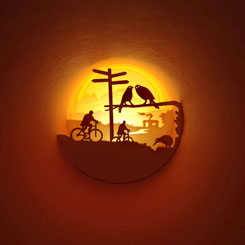 ARTEXPRESS exhibitions of HSC students' artworks will also be held at the Newcastle Regional Arts Centre and in August this year will open at the Australia Catholic University's McGlade Gallery at Strathfield. In addition showings are planned for art galleries in Dubbo, the Bega Valley and other regional centres.
Ranging from traditional paintings, computer graphics, photography, sculpture, collage and drawings and executed in water colours, oils, acrylics, inks and a variety of other media, the works by HSC students continue to impress, winning wide acclaim from professional artists, art critics and teachers at Australia's leading art schools.
This year is no exception with many of the art works on exhibition expected to join the NSW Department of Education's William Wilkins Memorial Art Collection, a permanent collection of high calibre HSC artworks developed to provide an educational resource to teachers and the public.
With annual attendance at ARTEXPRESS exhibitions now in excess of 650,000, graduate students not only have a chance to showcase their work to the wider public, but gain in confidence as they embark on the next stage of their education, with many enrolling at art schools to become tomorrow's graphic designers, illustrators, painters and photographers.
To find out more about ARTEXPRESS and the 2015 exhibition venues and dates, log on to http://artexpress.artsunit.nsw.edu.au/