Boys Only De LaSalle College to Go Co-ed in 2016
Catholic Communications, Sydney Archdiocese,
10 Feb 2015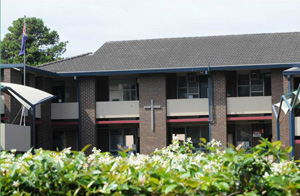 Bankstown's LaSalle Catholic College will welcome its first intake of girls into Year 7 from early 2016 as part of its transition from a boys only school to a co-educational one.
Each year from January 2016 the College will accept both girls and boys into Year 7 so that by 2021 the College will be a fully-functioning co-educational secondary school with students of both genders in classes from Year 7 through to Year 12.
"The decision to become a co-educational College has been very much driven by parents," says Principal Michael Egan explaining that parents have been lobbying for the establishment of a systemic girls Catholic school within the immediate local Bankstown area.
Currently there are LaSalle Catholic Colleges for boys at Bankstown and Revesby with girls enrolled at Mount St Joseph's Catholic College, Milperra.
For parents who had sons at LaSalle Bankstown and daughters at Mount St Joseph's faced a considerable drive each day to drop each of their children off at their respective schools.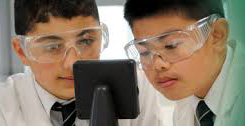 There has also been a demand for Catholic education from parents in the immediate Bankstown vicinity who had daughters currently enrolled at local public schools.
For more than 18 months the Archdiocese of Sydney's Catholic Education Office (CEO), together with Principal Michael Egan and the staff at LaSalle Bankstown held consultations and discussions with the local community and decided that the best option was to create a co-educational secondary school from the boys only College.
"The involvement of the local community in this process was extremely valuable in deciding the best way forward," the Director of Schools for the Archdiocese, Dr Dan White said in a recent letter informing parents, carers and friends of the decision to start accepting girls into Year 7 classes from the start of the 2016 school year.
"This change will mean that for the first time parents in the Bankstown area who choose a Catholic education for their child will be able to send their sons and their daughters to one school. This change introduces an exciting new era for a local Catholic school that already has a rich history," he said.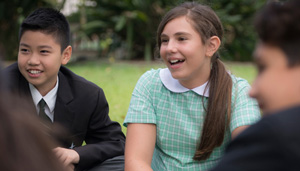 To help oversee the transformation to a co-ed school, the CEO has appointed Leonie Dowd, former Assistant Principal of Mary MacKillop College, Wakeley, an all-girls school in South Western Sydney, as Director of Transition.
Currently LaSalle Bankstown has a student body of 500 day boys. With numbers set to increase from next year some modifications and adaptations of existing buildings will be needed as well as additional resourcing.
But as the College's Principal points out, the current secondary school which was formed in 1999 by the amalgamation of Benilde College, De La Salle College and Nazareth Senior Girls College.
"Having once housed a girls secondary school we still have the facilities for things like dance, design and drama," Michael Egan says.
The increase in school numbers also means the ability to run more programs for gifted and talented students, he says.
Although LaSalle Bankstown has not had girls as full time students since its establishment in 1999, girls do attend the College's Trade School which was established three years ago.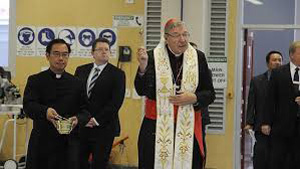 "We have students from Mount Joseph Girls Catholic College joining our Year 11 and 12 students attending our Trade school where they are studying VET (Vocational and Education and Training) subjects such as sports fitness, business services and electro-technology," he says.
"LaSalle Bankstown offers a full academic program including high level maths and the sciences. But we also offer the option of joining the Trades School from Year 11," Michael Egan says.
The Trades School currently offers College students opportunities to study construction, automotive, engineering, electro-technology and VET subjects, as well as enabling them to undertake work as apprentices one day a week so that when they graduate after two years they have already attained the equivalent of a first year apprenticeship at Tafe.
The Principal of LaSalle Bankstown says the boys are used to sharing classes with girls but many arrived at the secondary school from Catholic co-ed primary schools.
"There are a lot of advantages with co education and all our staff as well as our students are looking forward to the expansion of the College into one that educates both genders," he says.