ACU to Open Overseas Study Centre in Rome
Catholic Communications, Sydney Archdiocese,
8 Jan 2015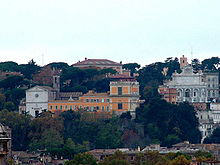 The Australian Catholic University (ACU) is to open its first overseas study centre in Rome in September this year.
A joint venture between the Catholic University of America (CUA) and ACU the Rome Centre will be grounded in the Catholic intellectual tradition and will offer study and research opportunities for students and academics from both universities, the Vice Chancellor of ACU, Professor Greg Craven announced this morning.
The two universities have signed a Memorandum of Understanding and expect the Rome study centre to be up and running by in just under nine months' time.
"By forging a new collaboration between CUA and ACU in a city which for centuries has been regarded as the heart of the Church and of the Papacy, we are offering students and scholars the chance to pursue their studies in a city rich in the living history and tradition of the Church," Professor Craven said.
The centre will offer living quarters for undergraduates, a wing for post graduate students, apartments for visiting faculty members, a chapel, garden and other amenities.
The site chosen for the study centre is on Rome's historic Janiculum Hill which is also home to some of the city's great learning institutions including the Pontifical Urban University, the Pontifical North American College, the American Academy and the Spanish Academy.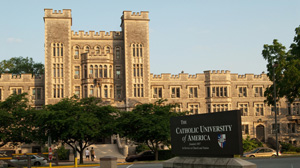 The second highest hill in Rome, although not one of the Seven Hills, Janiculum offers spectacular views and contains the ancient San Pietro in Montorio Church which was built on the spot where it is believed St Peter was crucified.
The study centre in Rome marks the second collaboration between Australia's ACU and the Catholic University of America. The first began began in 2009 when CUA and ACU joined forces to create a reciprocal student exchange program between the American university's School of Nursing and ACU School of Nursing, Midwifery and Para-medicine in Melbourne.
A private university, CUA was established just over 110 years ago. Based in Washington DC, the university is America's only institution of higher learning to be founded by the US Catholic bishops, and was recently listed as one of America's best colleges by the prestigious Princeton Review.
St John Paul II visited CUA in 1979. CUA received another Papal visit in 2008 when Pope Benedict XVI toured the university, met with faculty and students, and gave an address on Catholic education and academic freedom on campus.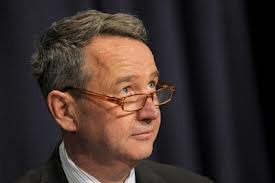 ACU is far younger and unlike its American counterpart, is publically funded. But like CUA, the Australian Catholic University is highly regarded and has a reputation both nationally and overseas for academic excellence.
With campuses in North Sydney, Strathfield, Adelaide, Melbourne, Brisbane, Canberra and Ballarat, ACU is Australia's most widespread national university.
And now it is going international.
"As ACU's first overseas venture, the Rome Centre also marks a significant milestone in ACU's proud 25 year history," Professor Craven says.