Course Information Day at University of Notre Dame's Sydney Campus
Catholic Communications, Sydney Archdiocese,
5 Jan 2015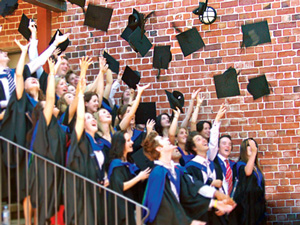 With the HSC behind them, many school leavers are now looking to further their studies at university and to help them decide, the University of Notre Dame's Sydney campus is holding a Course Information Day tomorrow.
From 9 am until 3 pm on Tuesday, 6 January, UNDA's Broadway Campus will open its doors giving school-leavers and their families a chance to meet with academic staff, current and former students and Prospective Student Advisors.
For those who attend UNDA's Course Information Day, there will not only be a chance for young people to find out more about the many degree and diploma courses on offer at Notre Dame, but there will be an opportunity for them to put in an application, be interviewed by an academic staff member and if successful, finish the day as a fully-enrolled student at one of Australia's premier universities.
"To be able to enquire, study and enrol all on the same day is a truly unique opportunity for students and reflects Notre Dame's commitment to supporting students in their transition from school to university," says Anne-Maree McCarthy, Manager of UNDA Sydney's Admissions and Prospective Students Office.
UNDA has a unique admissions process. As well as ATAR scores, UNDA takes a student's personal qualities, motivation and academic potential, as well as their contribution to school and community into account when deciding on successful applicants.
"The Admissions process at Notre Dame allows students to tell us about what they're passionate about; highlight some significant achievements in their lives; and share reasons for studying their chosen course," explains Anne-Maree McCarthy. "All of our applicants are considered on an individual basis. Being a Catholic university, Notre Dame is committed to ensuring students receive a personalised, high quality education, and, in turn, graduating ethical and professional students who seek to make a significant contribution to society."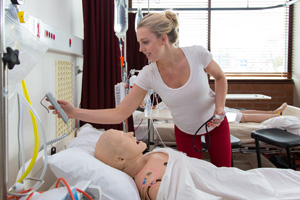 During the information day there will be opportunities to meet Notre Dame's academic staff; take part in interesting lectures; discuss university life with current students; tour the Campus; and gather information on the University's sports, social events and other exciting student events taking place in 2014.
"Course Information Day is a great way for school leavers to test their thinking about a university and to gain firsthand experience with the campus, staff and courses. The day also offers a great opportunity for family and friends to come along and get a feel for what is on offer," Anne-Maree says, adding that family and friends often play a significant role in a student's choice of university.
For the past eight years, the University of Notre Dame which has campuses in Fremantle and Broome as well as here in Sydney has been given a five star ranking in the Good Universities Guide for quality teaching as well as for graduate satisfaction.
In the most recent guide, published in August 2014, UNDA yet again received top marks in the all-important categories of "Getting a Full Time Job" and "Graduate Starting Salaries."
In terms of graduates of UNDA being able to find full-time employment, UNDA ranked well ahead of many established universities. In this category in the 2015 Universities Guide respected institutions such as the University of Sydney, Monash University and Flinders received two stars against Notre Dame's five star ranking.
For more information and to register for UNDA's Course Information Day tomorrow go to www.notredame.edu.au/events/Sydney.