Minister Recognises Complex Issues Involved with Poverty and Disadvantage
Catholic Communications, Sydney Archdiocese,
30 Jan 2015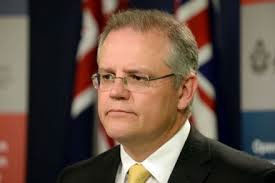 The new Federal Minister for Social Services recognises the complexity of issues involved with poverty and disadvantage, says Marcelle Mogg, CEO of Catholic Social Services Australia (CSSA) after her first meeting with Scott Morrison in Canberra yesterday.
The former Minister for Immigration and Border Protection took over the Social Services portfolio after a Cabinet reshuffle late last year.
Ms Mogg described her meeting with Scott Morrison as "very co-operative" and says she was encouraged by the Minister's commitment to working with the sector to improve the lives of some of Australia's most vulnerable and needy.
CSSA represents more than 60 Catholic welfare and social services organisations across the country, including CatholicCare, Marist Youth Care, Mercy Community Services, Sisters of Charity Community Care, Jesuit Social Services, Sisters of St Joseph of the Sacred Heart, Mary Aikenhead Ministries and St Francis Social Services.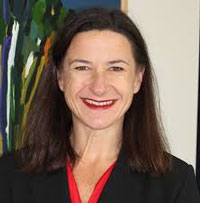 "Affordable housing, adequacy of income, health and in particular mental health, addiction to alcohol or drugs can be factors that can lead to poverty and disadvantage. The Minister recognises this and also recognises that addressing these complex issues relies on a co-operative relationship between State and Federal Governments," Ms Mogg says.
She stresses the importance of the cooperation between Federal and State pointing out that some of the Catholic organisations represented by CSSA receive the bulk of the funding from the Commonwealth while others rely on the majority of their funding from the State.
"What Catholic services and our organisations need are clear lines of accountability, certainty in funding arrangements and recognition that bringing about change relies on long-term relationships of working with individuals as well as communities to improve and change lives," she says.
In her meeting with the Minister, Ms Mogg also discussed the importance of not only sustaining current levels of support for women and children experiencing domestic violence, but of increasing this support along with the availability of affordable housing .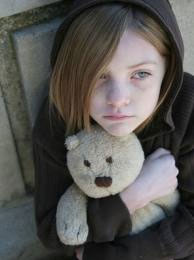 "In light of Rosie Batty being named Australian of the Year and her ongoing advocacy on behalf of victims of domestic violence, one of the immediate flow on effects will be an increase in the number of women and children finding the courage to leave situations of domestic violence," she says. "Affordable housing is crucial for these women and their families so they can regroup, rebuild their lives and above all be safe."
However there remains deep concern throughout the sector with the Federal Government's decision last month to slash grants to community social services and advocacy groups from $3.9 billion to just $800 million.
Many peak bodies in local communities working in areas such as domestic violence, youth unemployment, homelessness, disability and providing refuge and temporary shelter have been advised they will no longer be receiving Government funding while others have had their funding severely cut back.
Although each of the bodies also raise funds to support their work, a large number have signalled they will have to close. Or in some cases, have already closed.
"This is not the time to be making cuts to social expenditure," says Dr John Falzon, CEO of the National Council of St Vincent de Paul Society.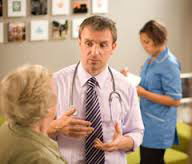 Dr Falzon calls says the "shock funding decision" by the Government is of deep concern and urges the new Minister to overturn the cuts.
"The decision made over the Christmas break to cut funds to Homelessness Australia, Shelter Australia and the Community Housing Federation of Australia by June 2015 should also be overturned," he says pointing out that each of these bodies plays an important advocacy role, and that without them the voice of people experiencing homelessness will be severely diminished.
"The issues of homelessness, disadvantage and subsequent demands on the community sector are not going away. Now is the time for investment in support services, education and training so that we can build strong supports for people who are currently forced to live below the poverty line because they are homeless or have been unable to find work," he says.
Another concern by large welfare organisations such as St Vincent de Paul Society is that many community services being forced to close their doors as a result of funding cuts, even more pressure will be placed on Australia's larger agencies and charities.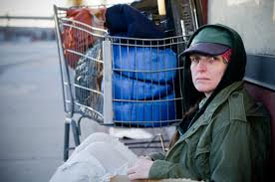 Seven weeks ago in the largest survey every undertaken of the community services sector, the Australian Council for Social Services (ACOSS) found that demand was so high that almost half were unable to meet the needs of the people coming to them for help, and that while a further 37 percent received some help, the needs of only 20 percent were able to be fully met.
"Already 2.5 million Australian men, women and children are living below the poverty line in Australia including 603,000 children. Now is the time for us to work together as a community to turn this around," says Dr Cassandra Goldie, CEO of ACOSS calling the Government's decision to cut support for vital community expertise and voices "a major mistake."
"Treasurer Joe Hockey has declared that 2015 will be a year of community consultation, yet the Government is dismantling the very mechanisms that allow this to happen effectively," she says.