Royal Commission Releases Paper on Redress and Civil Litigation
Catholic Communications, Sydney Archdiocese,
30 Jan 2015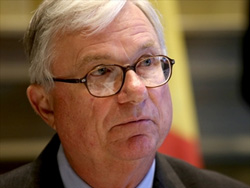 The Royal Commission into Institutional Responses to Sexual Abuse today released its 300-page paper on redress and civil litigation.
Chair of the Royal Commission, Hon Justice Peter McClellan AM, launched the consultation paper in Sydney.
The first part of the paper deals with equality issues amongst survivors. The paper also notes that any scheme would need to have three main elements:
• a direct personal response by the institution (if the survivors wishes), which would include an apology, an opportunity for the survivors to meet with a senior representative of the institution and an assurance as to steps taken to protect against future abuse
• access to therapeutic counselling and psychological care
• monetary payment
The paper also provides guidelines on principles for an effective direct personal response which the Commission has identified through its meetings with almost 3000 survivors.
The paper also notes three possible options for providing redress:
• institutional schemes
• a national scheme or
• separate state and territory schemes
The concept of a national redress scheme with the participation of all Australian governments and institutions responsible for child sexual abuse, independently funded and managed by governments and relevant institutions was part of the Catholic church's Truth Justice and Healing Council's submission to the Commission last year.
The Commission also looked at monetary payments under other government and non-government schemes.
The largest of the State government-based redress schemes, the Queensland Government scheme, made 7168 payments to survivors with a minimum payment of $7,000, a maximum payment of $40,000 and an average payment of $13,000.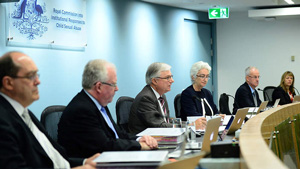 Towards Healing made 881 payments to survivors with an average payment to survivors of $48,300 and the Melbourne Response made 301 payments with an average payment of $38,800.
The paper noted in regard to payments under the proposed redress scheme the Royal Commission did not have a final view.
However the Commission had asked Actuarial firm Finity Consulting Pty Limited to model the estimated costs involved using three monetary caps ($100,000, $150,000 and $200,000) and three average payments ($50,000, $65,000 and $80,000).
Using the figure of an average $65,000 payment per survivor, and an estimated 65,000 survivors, a redress scheme would cost in the order of $4.378 billion, including a $358 million allowance for counselling and psychological care and $195 million in administration costs.
In the section on civil litigation the paper looked at four main areas - limitation periods, duty of institutions, identifying a proper defendant and model litigant approaches. It noted that any redress scheme should not exclude the option for a survivors to sue for civil damages in court.
The Commission has now asked for all interested parties to make written submissions responding to the consultation paper by midday on Monday 2 March 2015.
For further information on the consultation paper go to the official website
http://www.childabuseroyalcommission.gov.au/media-release/2038/royal-commission-releases-consultation-paper-on-redress-and-civil-litigation
For report from the Truth, Justice, Healing Council http://www.tjhcouncil.org.au/media/92320/150130-MEDIA-RELEASE-TJHC-RC-release-redress-CL-options-paper-final.pdf
And for the Catholic Talk blog http://www.catholictalk.com.au/