Rome Centre Marks Start of Exciting New Chapter for ACU
Catholic Communications, Sydney Archdiocese,
29 Jan 2015
History will be made later today when the Australian Catholic University (ACU) and the Catholic University of America (CUA) sign a Memorandum of Understanding to establish a study centre in Rome for students, researchers, academics and professors from the two universities.
"ACU is delighted to be collaborating with the Catholic University of America and together we will pursue academic excellence as higher education institutions with a shared commitment to the Catholic intellectual tradition," Vice Chancellor of ACU, Professor Greg Craven told the President of CUA, John Garvey ahead of today's historic ceremony.
The signing of the Memorandum of Understanding will take place at CUA's Washington DC campus and marks a three-continent endeavour to create new possibilities for interdisciplinary and intercultural scholarship.
"It is fitting that in the year of our 25th anniversary, ACU is being taken to new heights with the establishment of a study centre overseas," Professor Craven says.
He is also proud that by forging a new collaboration with CUA in a city which for centuries has been regarded as the heart of the Church and the Papacy, ACU will be able to offer students and scholars the chance to pursue their studies in "a city that is rich in living history and the tradition of the Church."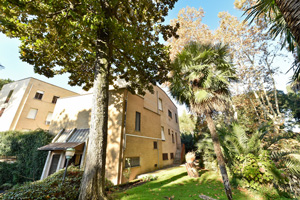 The Rome Centre which is set to open in Rome this September this year will offer newly-renovated living quarters for undergraduates, a wing for graduate students, apartments for visiting faculty, a studio for architectural majors, a chapel and a garden among a range of other amenities.
Located on Rome's historic Janiculum Hill just above the ancient neighbourhood of Trastevere, the Rome Centre is within walking distance of the Vatican and marks the second collaborative venture between the two universities.
The first began in 2009 when CUA and ACU joined forces to create a reciprocal student exchange program between the American university's School of Nursing and the ACU School of Nursing, Midwifery and Para-medicine in Melbourne.
A private university, CUA was established just over 128 years ago and is America's only institution of higher learning to be founded by the US Catholic bishops.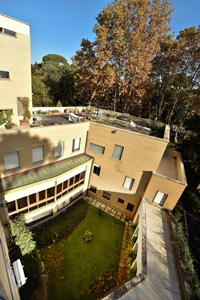 Consistently ranked as one of the best colleges in the US by the prestigious Princeton Review, CUA opened a study centre in Rome in 2005 which for the past 10 years has hosted cohorts of students studying the Arts or Architecture or short summer courses in law, canon law, business and economics, theology and religious studies.
Demand by students and faculty, however meant that by 2014, CUA needed to find a larger location for its Rome Centre which is when ACU came on board and the latest partnership between the two important universities was created.
When renovations are completed the six-storey building will offer accommodation to about 70 students from ACU and CUA for semester-long studies or one of the Centre's summer programs.
A further residential area will accommodate post graduates who are spending a semester or full academic year in Rome working on research projects with one or two apartments set aside for university faculty from CUA and ACU.
In addition to academic programs and research studies, the Centre will also host regular public lectures and become an academic hub for ACU and CUA faculty, alumni and graduates.
"Our collaboration brings together our shared enthusiasm in the Catholic ethos and the Catholic intellectual tradition and builds on CUA's years of experience in Rome," says Professor Craven.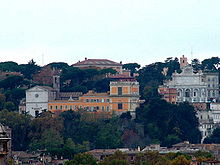 Twenty five years ago ACU became Australia's first truly national university, with campuses in NSW, Victoria and Queensland.

A quarter of a century on, ACU has seven Campuses. These comprise two campuses in the ACT, Brisbane, Ballarat, Adelaide, Melbourne, North Sydney and Strathfield.
"And now ACU will become one of the few Australian universities to have a presence in Europe as well," says Professor Craven.
ACU is part of one of the largest global networks of universities. Known as the International Federation of Catholic Universities (IFCU), the network facilitates research, partnership and exchange programs between more than 200 Catholic universities.