Sydney Catholics' Outstanding Contributions Recognised in Australia Day Honours
Catholic Communications, Sydney Archdiocese,
27 Jan 2015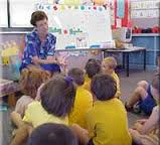 The Australia Day Honours are normally shared among a wonderfully diverse group of dedicated, and often silent people. This year was no different with many in the Archdiocese rewarded for their great contributions to society.
Some work in music therapy, medical education and with the hearing impaired. Others with foster children while some have devoted their lives to serving the Catholic Church and their communities.
Certainly all worthy recipients.
The man who promotes and helps support a series of ground-breaking music therapy clinical and community programs to transform lives, and who has been involved in helping mobilise Australia's music industry to pitch in and support a wide range of children's charities is one such recipient.
Graham Fear who is also a board member of the Jesuit Refugee Service (JRS) and has been a volunteer at St Canice Catholic Church, Elizabeth Bay for the past 18 years was made a Member of the Order of Australia yesterday for his long and unstinting service to the community, and in particular with regard to music.
Other outstanding Sydney Catholics to receive well-deserved "gongs" in the Australia Day honours included Associate Professor of Medicine and Head of the University of Notre Dame Sydney's St Vincent's and Mater Clinical School, Dr Raymond Garrick for services to medical education as well as for his ongoing work as a neurologist in the field of chronic pain management.
Foster carers, Brian and Carolyn Maher of West Ryde were also recognised with each being awarded a Medal of the Order of Australia (OAM) for their many years as foster carers with CatholicCare together with their contributions as Family Life Educators, Natural Fertilities and Carolyn's dedication and volunteer work with the Volunteer Adoption Archive Program.
One of the highest honours went to Michael Shepherd of McMahon's Point for his advocacy for the hearing impaired and his role as Chairman of Australia Hearing and Chairman of the Shepherd Centre which was founded by his brother, Dr Bruce Shepherd and recognised as a world leader in early intervention auditory-verbal therapy. Involved with finance companies, HFA Holdings and Australia Wealth Investments, Michael Shepherd was created an Officer of the Order of Australia (AO).
"It is a great honour and not something I expected," he says and admits "it's nice to be recognised."
Michael Shepherd like so many others is also quick to point out that when it comes to success whether in terms of business or advocacy or changing the lives not only of deaf children, but their families and parents as well, the secret is to have a team of good people working with you.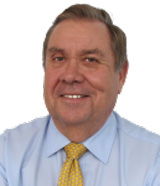 Graham Fear agrees and while he says he was very proud and excited to be honoured with an AM, he insists that at the end of the day, the award is the result of the selfless, dedicated and like-minded people he works alongside in his many different endeavours.
"The music industry has been remarkable the way they have come together. They are passionate and like-minded and their support of children's charities through initiatives like the Golden Stave makes me very proud," he says.
Head of ShowGroup, a logistics, travel and transport company for the entertainment industry, Graham is Chairman of the Golden Stave Foundation, the Music and Entertainment Industries Support of Children's Charities, which was founded over a lunch back in 1979. Mobilising the generosity and talents of supporters and performers such as Eric Bana, Jimmy Barnes, Molly Meldrum, Christine Anu, Bluejuice, the Eddies, Marcia Hines and many hit makers as well as leading music promoters and record companies, the Golden Stave raises funds to help children in need.
Graham is also on the Board of Directors of Norboff-Robbins which uses music therapy as a tool to help those with mental or emotional difficulties and to open up lines of communication and literally transform lives. Working in collaboration with the University of Western Sydney, Norboff Robbins is also training music therapists to work in this new and exciting field.
"In being given the Australia Day honour I am accepting the award on behalf of everyone at JRS, St Canice, the Golden Stave and Norboff-Robbins," he says.
As for the time and energy he puts into helping other people, he insists that he loves what he does and that just by doing something as simple as preparing a meal in the kitchen at St Canice's and having those doing it tough enjoy the meal, is a "special joy."
For Associate Professor Garrick, receiving an AM is also a tremendous honour.
"I am bowled over. I certainly didn't see it coming and wasn't even aware I had been nominated," he says. Like Graham Fear, Ass/Prof Garrick is quick to give credit for the award to those he works with, including his predecessors at the University of Notre Dame Sydney's School of Medicine.
"They were the ones who put together the fabulous course offered to Notre Dame's medical students," he says of the nation's youngest School of Medicine which enrolled its first post graduate students in 2006, three years before he took over as Associate Professor of Medicine and Head of the St Vincent's and Mater Clinical School.
It was 2011 when Notre Dame's Medical School in Sydney graduated its first cohort of students and every year since then, as Ass/Prof Garrick is proud to report, Notre Dame graduands have been named Intern of the Year at most of Australia's major hospitals.
"We have wonderful staff and wonderful students and it is an honour and a great pleasure to be working at Notre Dame and is one of the most uplifting experiences of my career," he says.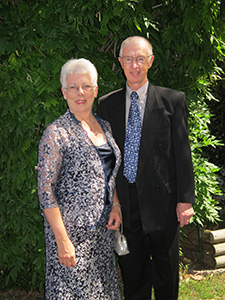 In addition to his work at Notre Dame, Associate Professor Garrick who is also a neurologist, and is one of the nation's leaders in chronic pain management. A relatively new field of medicine that continues to break new ground, he works alongside a multidisciplinary team of anaesthetists, physicians, psychiatrists and social workers investigating and studying the wide variety of pain perception patterns and how pain perception varies widely from person to person.
"Some people are hardwired to feel more pain than others. For instance movie characters played by actors John Wayne or Clint Eastwood may feel no pain but for people with different receptors and chemicals in the brain, something as small as a pin prick can hurt like blazes! What really interests me and keeps me so enthusiastic is the physiology of pain and being able to do good by patients,"he says.
Carolyn Maher insists that being given an OAM in recognition of the more than 20 years she and her husband Brian were foster carers with CatholicCare, providing love, a home and emotional support to babies awaiting adoption took her aback.
"I felt unworthy of this honour. So did Brian who was also given an OAM. I mean so many others have done amazing things like discovering a medical treatment that saves lives or volunteered to help the poor in a third world country," she says.
But after discussion with Brian and her family of five daughters, she and her husband decided that they would accept the awards on behalf of all foster carers who open their homes and their hearts to care for babies and children, providing them with a sense of stability, emotional security and above all, a family that cares.
By her own admission, Carolyn is "mad on babies" and back in 1991 when the youngest of their five daughters began school, she answered an ad for foster families in her local parish newsletter.
"All our girls were living at home and they wanted more babies. So Brian and I discussed the idea of fostering babies and then discussed it with each of our girls. Fostering needs the support of the whole family. You cannot do this by yourself. But everyone wanted the same thing, and that's when it all began," she says.
During the years she and the family looked after babies for periods that varied from six weeks to as long as a year or more, Australia's adoption laws kept changing. The number of babies needing care before being adopted also decreased and the days of a family being able to adopt two and three children who were close in age, became a thing of the past with fewer and fewer babies being put up for adoption.
"For some couples it was heart breaking. They would be years on a list desperately wanting to adopt but before a baby became available they would pass the age at which they would be permitted to become adoptive parents," she says.
With five grown daughters and nine grandchildren, Carolyn and Brian are no longer foster carers but both are still very much involved CatholicCare's Natural Fertility Service and are also Family Life Educators. In addition, Carolyn is life member of the Australian Council of Natural Planning and for 20 years was a Pre- Marriage educator.
But the love for the babies she cared for has never left her and she continues to keep in touch with them and their adoptive families.
"I send them a Christmas card and a birthday card each year and they write back and tell me what they are up to," she says.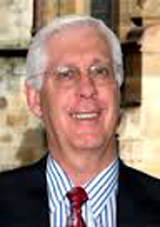 Among the Sydney-based priests and religious singled out for Australia Day honours was Father Vincent Coleman, SJ of Wollstonecraft. He received an OAM for his services to the Catholic Church of Australia as well as for his long involvement with refugee support organisations, and his volunteer work assisting refugees with resettlement of Australia. Monsignor Eugene Harley who retired as parish priest at Mosman's Sacred Heart Parish in 2013 also received an OAM for his services to the Catholic Church and the community.
Brigidine Sister Patricia Nagle of Maroubra who has spent many years as a volunteer supervisor and teacher and taught at Maroubra's St Aidan's Primary School was another who was awarded an OAM in yesterday's Australia Day honours.
Nationally, Therese Temby the long time chair of the National Catholic Education Commission who stepped down from the role 18 months ago, was also recognised.
Awarded a prestigious AO as an Officer of the Order of Australia, the Western Australia based Ms Temby has had a long and distinguished career in education as a teacher, librarian, finance officer, state education director and National Catholic Education Commissioner.
"The Catholic school system can only achieve excellence and equity in education because of the commitment and dedication of people like Therese," says Bishop Greg O'Kelly SJ, chairman of the Bishops Commission for Catholic Education.