Detainees Kept in Limbo & Isolation On Manus Escalates Tensions - ACMRO
Catholic Communications, Sydney Archdiocese,
22 Jan 2015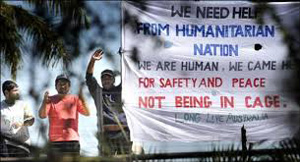 Escalating tensions among detainees on Manus Island show no signs of easing in the wake of this week's protests. Many now fearing that the desperation of those held at the Centre will erupt into a repeat of last year's deadly violence. This resulted in the death of 23-year-old Iranian asylum seeker, Reza Barat. Another inmate was shot, and more than 77 detainees injured including one who lost his eye.
"This week's protests on Manus Island come as no surprise. The people held there are in despair. Many have been on Manus for more than 18 months but so far few have had their claims for refugee status processed," says Father Maurizio Pettana, Director of the Australian Catholic Migrant and Refugee Office (ACMRO).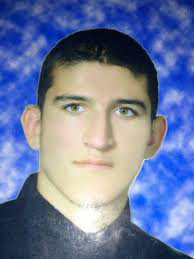 "Asylum seekers on Manus are being held in mandatory and indefinite detention on a remote island far from their families and friends where there is a complete lack of information, not knowing what will happen to them and far from strong support systems available on mainland Australia in areas such as healthcare, counselling and legal representation," he says.
He points to last year's protests that began at the Centre on Manus on February 16 and escalated sharply, ending in death, widespread injuries and destruction of property within the detention Centre compounds.
Fr Maurizio fears a repeat of last year's explosive violence and a further loss of life unless the desperation and frustration of detainees being held in mandatory indefinite detention on Manus are addressed.
Living conditions also need to be addressed with many of the detainees still housed in temporary army tents as they struggle to cope with PNG's oppressive tropical heat and on going water shortages. In the past few weeks conditions at the Centre deteriorated with water shortages becoming so severe, detainees have been unable to shower .They have been forced to wash and flush toilets using bottled water.
An asylum seeker is a person who has sought protection as a refugee, but whose claim for refugee status has not yet been assessed. Every refugee has at some point been an asylum seeker.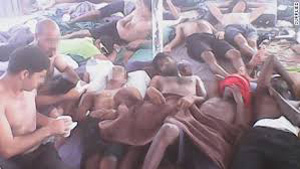 Those asylum seekers who are found to be refugees are entitled to international protection and assistance. Those who are found not to be refugees, nor to be in need of any other form of international protection, can be sent back to their country of origin.
Last year the Government set up an independent review into the deaths and violence on Manus during the protests that culminated in the riots of 18 and 19 February 2014. Former Secretary of the Attorney General's Department, Robert Cornall was commissioned to carry out the review which included evidence from 300 detainees involved in the explosive uprising.
Contrary to initial Australian Government claims, it was found that detainees had not broken out of the Centre's perimeter fence which had instead had been stormed by PNG police and baton-wielding locals who have long resented the asylum seekers held at the Centre, claiming detainees receive better treatment and assistance than is available to residents living on the poverty-stricken Island.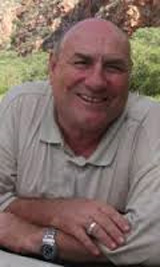 The resentment and anger felt by many locals against detainees continues to generate fear among detainees that their lives will be at risk if they are resettled on the Island.
Robert Cornall's report found that last year's violence was triggered by "anger and frustration" when detainees discovered for the first time that due to the former Labor Government's permanent resettlement plan, there was no possibility of any of them entering or being resettled in Australia.
Uncertainty about how or when they might be resettled on PNG was another contributing factor, according to Robert Cornall's review.
"The best opportunity to prevent such incidents recurring in future lies in addressing all the underlying causes to minimise or even remove the factors that contributed to the tension in the centre developing to a dangerous level," the report said.
Robert Cornall went on to make 13 recommendations which included upgrading security at the Centre, providing safe accommodation for every asylum seeker held there, and importantly not ignoring warnings of escalating tensions.
In the lead up to last year's violence the Australian government had ignored repeated warnings, the report found, including those given by G4S, which was managing the Centre at the time and predicted the events that followed including the dates on which they occurred.
"Robert Cornall stated that the situation could have been avoided if detainees were given information and resettled in a timely manner. But just under a year later, none of this has happened and Australia continues to abrogate its responsibilities under the International Convention for Refugees that asylum seekers be processed quickly and their human rights be protected," says Fr Maurizio.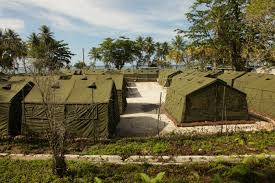 Also deeply disturbed by the ongoing troubles on Manus is Bishop Christopher Saunders, Chair of the Australian Catholic Social Justice Council. He is also distressed to learn that the hunger strikes are continuing and according to some media two detainees have attempted suicide by hanging. The two men are believed to have been cut down by fellow inmates and are now receiving medical treatment.
Bishop Saunders says the ongoing troubles on Manus Island's detention centre are of Australia's own making.
"We have forcibly exported people from our borders who came seeking refuge in our country. They came to Australia in an attempt to save themselves and their families from violence and war and we have exported them for a price to a third world country which is barely coping with its own problems," he says. "The disturbances we are seeing are the efforts of desperate people separated from their families by this trading in human flesh."
In his harshest criticism to date, Bishop Saunders says; " Sadly, there is an increasing likeness between the oppressive policies of our Government and people smugglers.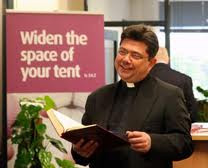 "Both trade in the lives of real people. People smugglers take money from refugees and our Government sells them on to foreign prisons. As long as this keeps happening, tragically we will continue to see more of these disturbances," he says and urges Australians to open their hearts and consciences and help put an end to what is happening and the "outrageous conditions those on Manus are being forced to endure."
In today's world of widespread bloody conflicts in the Ukraine, Syria, Iraq, Afghanistan, South Sudan, Nigeria and Somalia, millions of displaced men women and children are in a desperate search for safety.
"The Australian Government must find a more sympathetic response to those who arrive on our shores seeking a safe haven," Fr Maurizio says and urges the Government to reach out with the same passion and commitment Australia showed in response to the fall of Saigon in the 1980s and the hundreds of thousands who fled Vietnam as the Communist regime took over.
"Australian immigration officials went to Vietnam and selected 150,000 Indochinese refugees for resettlement in Australia. This potentially saved many who might have become boat people and lost their lives at sea. To reach out in the midst of this global crisis and have Australians on the ground in refugee camps and selecting men, women and families for resettlement in Australia would be a far more humane way to stop the boats," he says.