Increase in Student Demand to Study at ACU Sydney Campuses
Catholic Communications, Sydney Archdiocese,
22 Jan 2015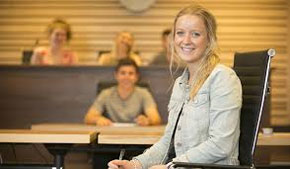 The Australian Catholic University continues to grow with its two campuses in Sydney experiencing a rise of 7.1% in first preference applications on last year's applications.
ACU which has campuses at Strathfield and North Sydney in addition to campuses in Canberra, Melbourne, Ballarat, Adelaide and Brisbane has a combined student body of more than 25,000 which this year is expected to grow even further when second round offers are announced in early February.
Among the most popular choice of courses for students wishing to study at one of ACU's two Sydney campuses are nursing (paramedicine), business, exercise science and secondary teaching (maths, humanities, information technology).
Social work courses at ACU were also shown to be popular in the main round offers for the 2015 university year announced last night by the University Admissions Centre (UAC).
ACU's Provost, Professor Pauline Nugent believes the strong demand for places at the two Sydney campuses reflected the University's reputation for providing a top quality education with above average employment outcomes.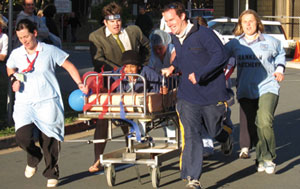 "The growing popularity of health courses is a reflection of the growing employment opportunities in the sector," she says pointing out the Health Care and Social Assistance sector is forecast to make the greatest contribution to employment growth over the next few years.
"According to Commonwealth forecasts the sector will have more than 200,000 new jobs by November 2017 with more than 10 % of all Australian workers employed in the sector by then," she says.
The first round of offers has been made to more than 46,000 candidates across Australia and show that not only ACU but most of the nation's universities are experiencing increased demand for business and health degrees.
For those wishing to specialise in health, the strongest growth was seen in nursing, physiotherapy and exercise science courses.
Interestingly the toughest course to get into was the physiotherapy degree at the University of Western Sydney where demand is so high that applicants require an ATAR of 99.95 which is even higher than the 99.50 required for entry into a combined law degree at the University of Sydney.

Other courses that became significantly more competitive this year included occupational therapy studies at ACU and paramedicine at the University of Western Sydney. While offers revealed demand for enrolment in paramedicine was also high at ACU no comparison can be made with last year's applications as 2015 marks the first semester of the newly introduced course.
Although reforms by the Government to deregulate universities allowing them to set their own fees for students have not been passed by the Senate, leaving students in the dark about how much their degree may cost, the numbers applying for university places across Australia are almost identical to last year's figures with ACU and some other universities reporting sizeable increases in application numbers.
Of the nation's 40 public universities, only two have tried to set fees for the 2015 university year, although all have conducted internal modelling and have come up with detailed estimates of student fees if and when universities are degregulated.
Most vice chancellors have rallied behind full fee deregulation as a way to boost revenues, make universities less reliant on Government funding and to make tertiary education sustainable and to ensure quality and high standards of both education and research.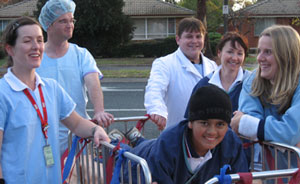 Among those urging the Senate to pass the Government's university reforms is Professor Greg Craven, Vice Chancellor of ACU who says for cross benchers to knock back the compromise position being put forward by the Education Minister would be like "voting against Christmas coming twice a year."
Maverick Senator Jacqui Lambie, Palmer Party's Glenn Lazarus and the Motoring Enthusiast Party's Ricky Muir have said publicly they will not support the bill despite compromises that have been made.
Labor has also announced it is opposed to change.
Vice Chancellor Craven urges them to rethink their response.
"If their concerns are about the interest of students then this (deregulating student fees) will take a huge amount of pressure off fees rising too high," he says.