Capuchin Friar, Scholar, Archivist, Historian & Inspiration Mourned
Catholic Communications, Sydney Archdiocese,
21 Jan 2015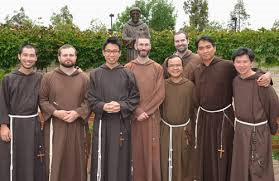 The death of Capuchin Friar, Fr Paul Hanbridge OFM is being mourned by many hundreds of men and women across Australia as well as in Rome where he was based for six years as archivist, translator and Vicar of the Community in the General Curia.
Fr Paul who returned to Australia several years ago after being diagnosed with terminal cancer, died in the early hours of Monday morning at Royal Prince Alfred Hospital.
He was 62.
"He passed away peacefully accompanied by the prayers of family, friends and friars at his bedside," says Vocations Director of Sydney's Capuchin Friars, Fr Thomas McFadden OFM, adding that Fr Paul drew his final breath as the 14th Chapter of Gospel of St John was read.
This was the passage Fr Paul, who had known he was terminally ill for several years, had requested for his final moments.
"Do not let your hearts be troubled. You trust in God, trust also in me. In my Father's house there are many places to live in; otherwise I would have told you. I am going now to prepare a place for you and I have gone and prepared you a place, I shall return to take you to myself, so that you may be with me where I am. You know the way to the place where I am going," the Chapter begins.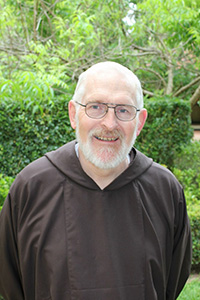 Although only in hospital for a relatively short time during his last days, Fr Paul received countless visitors who wanted to pray with him and thank him for bringing them to the faith and for his inspiration.
"He was someone who didn't just do what was needed to be done, but he would sit with people, meet with them frequently and walk their faith journey with them," says Fr Thomas, adding Fr Paul's wise counsel, deep spiritual insights along with his great energy and robust sense of humour indefatigable energy will be sorely missed.
"He was a real Aussie mate and a man of faith with a Franciscan soul and a great sense of humour," Fr Thomas says.
But above all, he believes, Fr Paul will be remembered as the man responsible for translating into English the history of the Capuchins dating back to the 1500s.
"He has left a remarkable and ongoing legacy with his English translations of the early chronicles of the Capuchins from ancient Italian and Latin. This had never been done before. Until Fr Paul translated these early letters and documents, the English speaking world did not have access to them. But now we do and friaries as well as historians worldwide can read superb translations about the first Capuchins friars, what they encountered and how the community got on its feet," he says.
The Capuchins began as a reform of the Franciscan movement to recapture the simplicity of charism of St Francis with a focus on contemplative prayer, penance and small communities of between three and 12 friars.
"Fr Paul visited libraries throughout Europe translating ancient letters, Papal documents and charting our earliest history but also translating more recent documents, much of which can now be accessed and downloaded online," Fr Thomas says.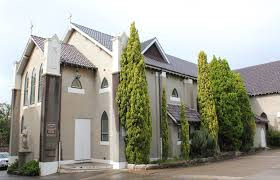 Some of the translations have been published in book form with more likely to follow.
"English-speaking friars throughout the world will be forever grateful to Fr Paul for giving us access to our history and how our community evolved," he says.
Today the Capuchin Friars are among the largest of men's Orders of Religion in the Church with friaries in more than 100 countries worldwide.
Fr Paul will also be long remembered for his prayerfulness, his attentiveness to the interior life, and his awareness and the complexity of the human heart, Fr Thomas says, pointing out that Fr Paul was the driving force behind the establishment of the Hermitage at Murrurundi, which until its recent closure was a place of peace for prayer and contemplation.
"He was always someone I loved to talk with,"Fr Thomas says."You would sit down for a cup of coffee or tea and he would always take the conversation to something deeper and full of meaning. He was a seeker of truth and had a love of learning and was wonderful the way he could impart his knowledge and inspire you," Fr Thomas says.
Born in Annandale on 21 August 1952, Fr Paul grew up in Leichardt. His primary education was at the Sisters of St Joseph's St Columba's Primary School in North Leichardt. His secondary school education was spent at the Christian Brothers School in Balmain and later at St Mary's Cathedral School.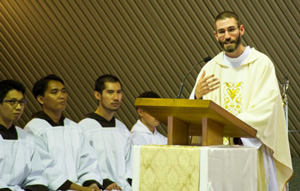 In those days he says he was keen to be a geologist but after hearing God's call he entered the Capuchin Seminary in 1972. He professed his vows two years later and in 1979, aged 27, he was ordained a priest. Over the years that followed he lived in many different priories including those in Leichardt, Wynnum, Plumpton, the Hermitage at Murrurundi and the General Curia in Rome.
Always interested in new charisms and movements within the Church, Fr Paul also served as parish priest and itinerant priest with the Neocatechumenal Way.
Throughout his life he also spoke at many conferences both here and overseas, and was aninspiration to many.
A Rosary Vigil for Fr Paul Hanbridge will be held at St Fiacre's Catholic Church, Leichardt tomorrow, 22 January at 7.30. A Funeral Mass will be held at 10.30 am on Friday, 23 January followed by burial at the Friars' cemetery at Rookwood.