The Pope, Rabbits and Responsible Parenthood
Catholic Communications, Sydney Archdiocese,
20 Jan 2015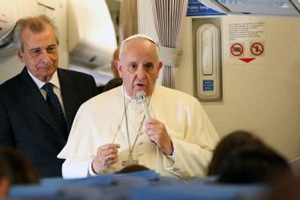 On the return flight from Manila on Monday, Pope Francis gave his customary in-flight press conference - and once more produced customary headlines.
In one part of the interview, a journalist asked the Pope how he felt about the Filipino birth rate - approximately three children per couple - giving the appearance that a large number of people in the Philippines do not agree with Catholic teaching concerning artificial contraception.
The Pope replied that the number of three children per family "makes [him] suffer", and that he understood the experts said it was the fewest amount required to keep population at replacement levels.
The Holy Father then went on to speak about the common misconception that this meant Catholics were required to have as many children as possible. He said:

"Some think that -- excuse the language -- that in order to be good Catholics, we have to be like rabbits. No. Responsible parenthood. This is clear and that is why in the Church there are marriage groups, there are experts in this matter, there are pastors, one can search; and I know so many ways that are licit and that have helped this."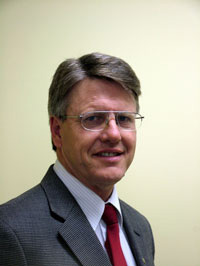 The use of such colloquial language by the Pope naturally drew the attention of worldwide media, who were eager to understand his comments.

Chris Meney, Director of the Life, Marriage and Family Centre for the Archdiocese of Sydney, gave an interview to BBC UK's Newsday about the Pope's press conference.

Mr Meney explained the Catholic teaching on responsible parenthood, which asks married couples to look at their personal circumstances to determine whether there were compelling reasons to forego having children at a particular time. He confirmed that this had been part of the constant tradition of the Church.

It was not the same thing as artificial methods of birth control, Mr Meney said the Pope was not endorsing artificial contraception.

Mr Meney went on to say that having children was "not a matter of mass producing objects", rather, "it's about procreating persons". He explained that today's culture, moved by the new biotechnologies, led us to view children as an entitlement. What was needed, Mr Meney said, was a rediscovery of reverence for children.

Earlier in the press conference, Pope Francis had been asked another question about the pastoral care of families in relation to artificial contraception.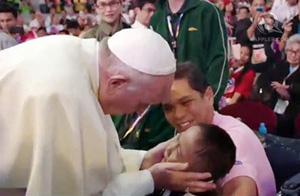 The Holy Father responded by saying that openness to life was essential for the validity of marriage, and that a husband and wife could not confer the sacrament on each other without an agreement to be open to life. He said that Blessed Pope Paul VI acknowledged the personal problems which might be created by this, and asked confessors to be understanding and merciful.

He went on to say that Blessed Pope Paul VI's rejection of artificial contraception was not antiquated or closed minded. Rather, Pope Francis said, it was prophetic.

To read the full transcript of the in-flight press conference, click here.
http://www.catholicnewsagency.com/news/full-text-of-popes-in-flight-interview-from-manila-to-rome-84716

To hear the interview with Chris Meney, Director of the Life, Marriage and Family Centre, click here.