Vinnies Puts the Focus on Inclusion by Emphasising Ability Not Disability
Catholic Communications, Sydney Archdiocese,
19 Jan 2015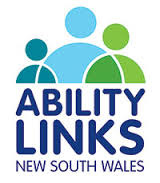 From tomorrow, St Vincent de Paul Society will host a series of free community barbecues in eastern, western and southern Sydney as part of the official launch of Ability Links NSW. The projects will focus on people with a moderate disability and celebrates what they can do, rather than what they can't.
Funded and developed by the NSW Government, Ability Links NSW was introduced in the Hunter region in July 2013 to align with the start the National Disability Insurance Scheme (NDIS) initial trials.
Unlike the NIDS which is aimed at people with severe disabilities, Ability Links NSW offers a whole new way of giving those with mild to moderate disabilities such as Down Syndrome, Austism or Aspergers Syndrome support by building on their talents and strengths and by helping them as well as their families and carers develop networks and friendships within their local communities.
Inclusion is the keynote of the program.
Virginia Young, Vinnies NSW's Manager Ability Links Metro South describes the program's approach as "holistic" with trained co-ordinators or "Linkers" as they are known, working individually with people with a mild to moderate disability, their families and carers as well as with their local community.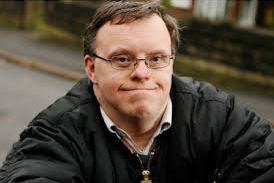 "We are developing close associations with local schools, volunteer organisations, social clubs, businesses, councils and education institutes on how to they can become more accessible to people with a disability, as well as ways in which they can support and engage with them," she says.
Those with mild to moderate disabilities do not always have access to formal services and like many of those with mental health issues often fall through the cracks.
Ability Links NSW is aimed at helping these people and involving them and their families in mainstream life.
"This is not a tick-the-box program. It is important we are flexible and meet the needs of each individual, and what they are hoping to achieve as well as what interests them as a person," she says.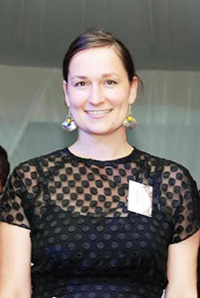 Although the stigma experienced by people with a disability is gradually disappearing, barriers remain along with loneliness and isolation.
"Like all humans, people with a disability thrive on social interaction and engagement, and these are issues the program addresses," Virginia says.
Although this week marks the beginning of a seriesof official launches by Vinnies of Ability Links NSW across the Eastern Suburbs, South Western Sydney, the Southern Highlands and the Sutherland region, the program has in fact been up and running in east and southwestern Sydney for just under six months.
In partnership with Settlement Services International, Vinnies' team of 64 Linkers, who have each undergone extensive training have been providing support to increasing numbers of men and women as well as children with a disability.
"In July we began by providing help to 14 people. By December this had grown to 265 and was increasing at a rate of more than 75 each month," Virginia says.
The results so far are impressive especially in areas such as Auburn which has a large migrant, refugee and multicultural population.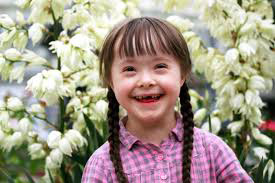 "We are working closely with migrant resource centres and refugee agencies and are fortunate in our partnership with Settlement Services to have a range of people who speak at least 20 different languages," she says, proud of diversity and ability of the Linkers to meet and be able to help a wide range of children as well as adults with a moderate disability.
Linkers meet people in their homes, in the community or in a range of office and community based locations.
Providing innovative and much-needed support outside the traditional disability service system, Ability Links NSW is open to those aged from 9 to 64, and unlike the NDIS, access to the program does not require formal assessment or proof of diagnosis or medical reports, as is the case with the NDIS.
To find out more about Ability Links NSW and the free community barbecues to launch this important new initiative log on to https://www.vinnies.org.au/page/Find_Help/NSW/Disability_Employment/Ability_Links/