Caritas Global Gifts to Bring Lasting Change this Christmas
Catholic Communications, Sydney Archdiocese,
6 Nov 2015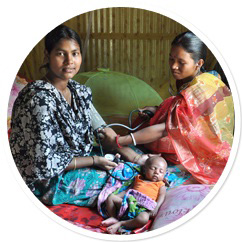 Australian shoppers are expected to spend a total of $44.5 billion in the lead up to Christmas this year, with a huge $14.2 billion forecast to be spent on Christmas gifts in NSW alone.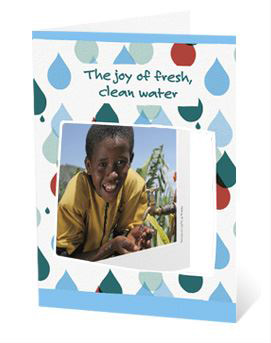 In contrast to the usual overpriced gifts for friends and family that all too often end up as waste, Caritas Australia is offering an alternative to gift-giving in keeping with the Christmas spirit of generosity.
The 2015 "Global Gift" campaign has been launched, offering Australian shoppers the chance to purchase a gift that is not only meaningful, but can also help Caritas Australia and local partners to run far-reaching programs that help vulnerable communities build better futures.
"Your generosity in buying a Global Gift will help bring lasting change for some of the poorest people in the world," said Caritas Australia Senior Direct Marketing Coordinator, Eamon Sharkey.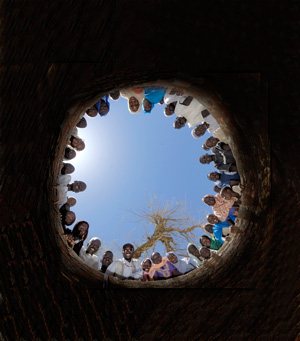 "Money raised through Global Gifts this Christmas will also help vulnerable children have better access to education; improve health and hygiene and enable vulnerable men and women to develop sustainable income streams. Thanks to the gift of emergency assistance you can also help more communities to receive help during a crisis," she says.

This year there are seven Caritas Australia Global Gifts which encompass the range of Caritas Australia's community development programs including; water, food, agriculture, healthcare, education and emergency assistance. You can also make a gift to whole community.
The Global Gifts start from $10 to $1,500 or more, depending on the specific development program shoppers would like to support. Every purchase of a Global Gift comes with the option of either an e-card or printed card featuring an image indicative of the project the gift supports.
Caritas Australia, the Catholic Church's international aid and development agency, works in partnership with local communities in over 30 countries throughout the Middle East, Africa, Asia, Latin America, the Pacific and Australia. Through the generosity of Christmas shoppers this year, the poor and vulnerable in these communities will be given a Christmas gift that will empower the recipients to help alleviate poverty, enabling people to create healthier, happier futures for themselves, their children and communities.
You can purchase a Global Gift at www.caritas.org.au/globalgifts or by calling 1800 024 413.