Sydney's French Community Pray for Victims of Paris Terror Attack
Catholic Communications, Sydney Archdiocese,
16 Jan 2015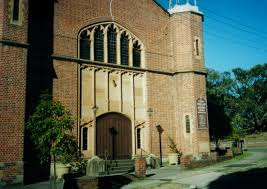 Sydney's French community will attend a special Mass on Sunday at Kensington's Our Lady of the Rosary Catholic Church to pray for the victims of the recent terrorist attacks in Paris and around the world.
"The Mass will be in solidarity with all the people of good will looking to build a better world where everybody could live in peace and reciprocal respect," says Father Jan Chzczonowicz, the Archdiocese of Sydney's chaplain to the city's Francophone communities.
Fr Jan will celebrate the Mass in French but says prayers will not only be for the 17 men and women ruthlessly gunned down by Islamic jihadists in Paris last week but for all victims of terror.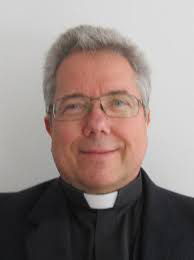 "We will pray for the deceased and surviving victims of the dreadful madness in France without forgetting that such madness is not limited to France. This kind of evil is happening all over the world; in Nigeria, the Middle East, Asia, Britain, the US, Australia and Europe," Fr Jan says.
In a cold-blooded attack that shocked the world two French-born brothers, Islamist extremists, Said and Cherif Kouachi massacred 12 journalists and cartoonists at the Parisian offices of French satirical magazine, Charlie Hedbo. Two policeman were also shot dead by the brothers.
In a separate attack the next day, 8 January, another French national, Muslim Jihadist Amedy Coulibaly shot and killed a policewoman. The following day Coulibaly entered a Jewish supermarket in east Paris taking shoppers hostage including children. The Yemeni trained Jehadist killed four hostages before police stormed the supermarket and shot him dead.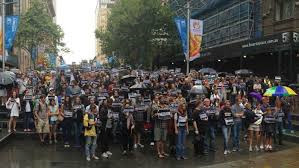 On Sunday, 11 January more than 500 members of Sydney's French community gathered in Martin Place to honour the victims of the Paris attacks. Led by the French Ambassador, Christophe Lecourtier and holding posters saying "Je Suis Charlie"and "Freedom of Expression," they made their way slowly down Martin Place, passing in front the Lindt Cafe, scene of the 17-hour siege last month in which hostages, Tori Johnson and Katrina Dawson were killed.
Fr Jan invites the general public as well as the city's French community attend the Mass of solidarity this Sunday for victims of terror in Paris and other cities and towns across the world, and to pray for peace.
This special Mass will be held at 11.am at Our Lady of the Rosary Catholic Church. 5 Roma Avenue, Kensington on Sunday, 18 January.