CHA Calls for More Emphasis on Preventative Health
Catholic Communications, Sydney Archdiocese,
15 Jan 2015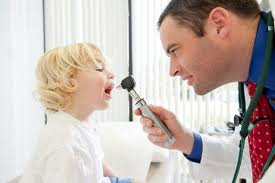 More emphasis should be placed on preventative health by health insurers as well as health providers, says Suzanne Greenwood, CEO of Catholic Health Australia (CHA).
"Keeping people healthy in the first place would go a long way to helping remove pressure on the healthcare system," she says.
Investment in preventative health would also lead to a considerable lowering of hospital and healthcare costs over the long term.
Ms Greenwood would also like to see what she calls the "one size fits all" approach of Australia's policy-makers replaced with better recognition of the differences between those who live in cities and those in regional and rural communities, where access to healthcare is more difficult and often involves travelling considerable distances just to see a GP.
CHA which represents 75 Catholic private and public hospitals across Australia and is the largest not-for-profit hospital network in the country, has long urged federal and state governments to focus on preventative health as part of any reforms to the health care system.
In addition, CHA has been at the forefront when it comes to calling governments at both state and federal level to address the social determinants of health and halt the growing inequities in the health system and the increasing gap in health outcomes between the country's haves and have-nots.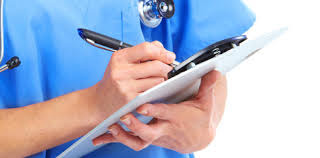 Just under two years ago CHA submitted a detailed 20-page Health Blueprint to the Council of Australian Governments (COAG) which outlined key priority areas for health reform in Australia.
In the Blueprint which included strategies to deal with each of these areas, CHA called for an end to duplication in healthcare delivery, increased focus on preventative health and health promotion and the strengthening of primary and community healthcare.
The Blueprint also stressed the importance of addressing the social determinants of health and called on state and Federal governments to develop a national strategy to address health inequity.
With responsibilities for hospitals, CHA is not involved in the current debate over restructured Medicare rebates for GPs as well as for patients whose visit to the doctor is less than six minutes, with Ms Greenwood saying only in the case of any copayment scheme, she hopes this will not have an adverse effect on Australia's poor and vulnerable.
CHA however agrees that after 31 years, Medicare is in need of reform.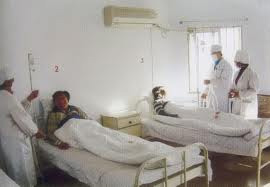 Back in 1984 when the Hawke Government introduced Medicare, chronic disease had not emerged as a major or growing issue. Today according to a recent World Health Report, 90 percent of all Australian deaths can be attributed to non communicable diseases such as heart disease, stroke, cancer, chronic respiratory disease, osteoarthritis, and type 2 diabetes.
Many of these diseases are the result of poor lifestyle choices.
In 2012 and 2013, CHA published reports it had commissioned into social determinants of health which found that not only were Australia's lowest income groups dying three times earlier than those on higher incomes, but that one in five had three times the obesity rates of other Australians, were more likely to be smokers and problem drinkers and were between four and five times more likely to suffer from chronic illnesses such as diabetes or heart disease.
One of the reports also looked at "The Cost of Inaction on Social Determinants of Health," and found that as many as 500,000 cases of chronic illness in Australia each year were avoidable at a saving in hospital costs of more than $2.3 billion a year.
The findings of both reports matched the findings of the World Health Organisations report which advises that when it comes to positive health outcomes, it is imperative that other factors be looked at such as education levels, stability of housing, employment and the size of a person's social and family support network.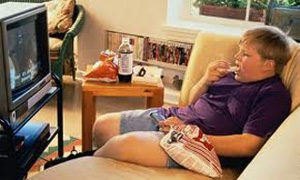 Martin Laverty and Liz Callaghan's book, "Exploring the Connections: Catholic Social Teaching and Social Determinants of Health," published by Connorcourt, was launched CHA's annual conference in August last year.
CHA together with St Vincent de Paul Society, Australasian College of Emergency Medicine, the Cancer Council of Australia, the Doctors Reform Society, the Australian Council of Social Services, the Heart Foundation, the Health Workers Union and more than 20 other health organisations is a member of the Social Determinants of Health Alliance which was established to two years ago to confront inequalities in Australia's health system and to advocate and help spearhead health reforms.
So far neither Australia's state nor federal governments have addressed social determinants as a factor in health care treatment and as a way of reducing costs. Nor have they focussed on preventative medicine to keep people out of hospital and reducing costs as a result.