Archdiocese's 150th School Enrols First Students for New School Year
Catholic Communications, Sydney Archdiocese,
15 Jan 2015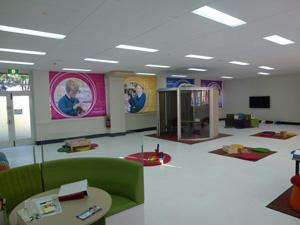 The Archdiocese of Sydney's 150th school will open its doors in 2015 with enrolments for the first intake of youngsters in Years 1 and 2 already well underway.
Our Lady of the Assumption (OLA) Primary School at North Strathfield has been established to meet the increasing number of families in the Homebush Bay area who are seeking a Catholic education for their children and will eventually offer 500 new places for children from Years 1 to 6.
The co-educational primary school will also be the fourth Catholic primary school in what is one of the fastest growing areas of Sydney.
Although the other three schools already educate 1300 youngsters, over the past few years enrolments at St Ambrose Primary at Concord West, St Margaret's Primary at Strathfield and St Mary's at Concord have exceeded capacity as more and more families have sought a Catholic education for their children.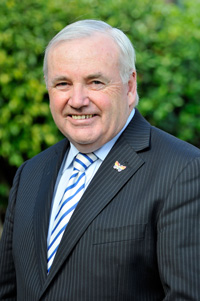 "Catholic schools have never been more popular with parents," says Dr Dan White, the Archdiocese's Director of Schools, adding that OLA which is due to begin its first classes for kindergarteners within the next few months, will help ease the pressure and will eventually provide 500 new places for students from Kindergarten through to Year 6.
The Principal of the new school is Cathy Young.
The former Principal at nearby St Ambrose Primary for six years before serving as Head of Gifted Education at the Archdiocese's Catholic Education Office (CEO), Cathy was given the challenge of helping set up, oversee and lead a thriving new school and school community in June last year.
"It is such a privilege to be given this amazing opportunity," she says and has already met with several parents and their youngsters as part of OLA's enrolment process.
The aim of the new school will be to "maximise learning opportunities for all our students, regardless of their ability, experience, achievement or success," Cathy says adding that both staff and students will be encouraged to strive for continual improvement.
Another goal is to create a vibrant school community with teachers, students and families all working together, and admits this is one of the aspects of her new role that excites her the most.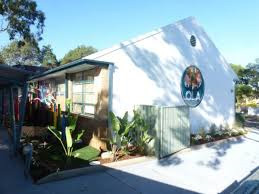 Plans for a fourth Catholic primary school to accommodate the increasing number of children from the fast-growing areas of Homebush, Silverwater, Sydney Olympic Park, Rhodes, Liberty Grove, Wentworth Point and North Strathfield took shape in August 2013 with the purchase of a building and parcel of land in North Strathfield.
Formerly owned by and adjacent to The McDonald College, Strathfield's well known school of performing arts, the land purchased by the CEO also included a disused building . This has now been extensively reconstructed and converted into a modern primary school.
In addition students at OLA will have access to the facilities of The McDonald College next door including use of the assembly hall and multi-purpose court as well as an invitation to join the College's community performing arts classes.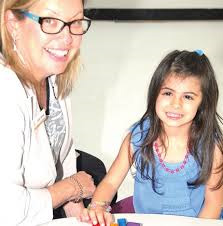 Enrolments at Sydney's 150 Catholic systemic primary and secondary schools are at an all time high with enrolments for the 2015 school year expected to break last year's record of 69,744.
In the 10 years from 2003 to 2013 enrolments increased by more than 7800 students and show no signs of slowing.

In the Canada Bay local government precinct which includes North Strathfield the percentage of families who are Catholics stands at 39.2%. This is more than 11% above the state average and means more and more parents will be looking to enrol their children in Catholic schools.
To cope with the ongoing demand CEO has two more primary schools on the drawing board which it hopes will be up and running within the next two to three years. One is slated for the inner west and will become the fifth Catholic primary school in this fast growing area. The other is set to open at Mortlake.
To find out more about Our Lady of the Assumption at North Strathfield and enrolments for CEO's newest primary school log on to https://sites.google.com/a/syd.catholic.edu.au/olanorthstrathfield/home