Catholic Schools Support State Govt's Plans to Combat Extremism
Catholic Communications, Sydney Archdiocese,
2 Nov 2015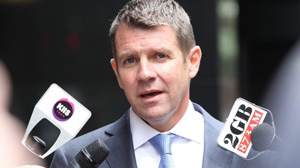 The Catholic schools sector supports the NSW Government's initiatives to create safer, more supportive school communities across the state.
Catholic Education Commission NSW (CECNSW) said all school sectors - government, Catholic and independent - were involved in developing the new measures announced by NSW Premier Mike Baird because no school is immune from the threat of extremist violence.
"All NSW schools educate a diverse multi-faith, multicultural student body and therefore have an important role to play in shaping a safe and harmonious society," acting Executive Director Ian Baker said.
In announcing the $47million plan to tackle the radicalisation of young people Premier Baird said the suite of measures would include 200 counsellors trained to identify vulnerable young people in schools.
There will also be a community cohesion ambassadors program made up of high profile community leaders to promote cultural harmony, programs focusing on sporting associations, education, communication, social media and family engagement.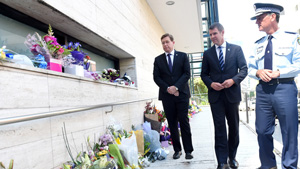 "This is the front line of defence, the front line of defence against violent extremism is our families," Premier Baird said.
The Premier has been working closely with the Islamic community for some time but this was accelerated after the shooting of police force worker Curtis Cheng outside the Parramatta police building in October.
Ian Baker said the initiatives announced by the Premier will help schools to recognise potential threats and deal with them before they result in the loss of more innocent lives.

"A key goal of school leadership is to create inclusive environments where young people feel valued and appreciated," Mr Baker said.
"Schools help to build community harmony by valuing cultural diversity and teaching students to understand and accept fellow students from all backgrounds.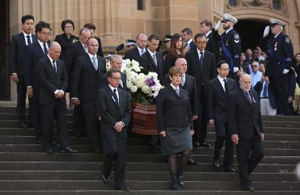 "Nevertheless, the threat of hate-based violence exists in our society and - as we have seen recently - school communities are not immune.
"The prevalence of social media has made it easier for violent threats and message of hate to be spread to alienated, vulnerable young people.
"We must do all we can to identify emerging anti-social behaviour before it turns into a violent incident with tragic consequences.
Catholic schools educate almost 254,000 culturally diverse students - including more than 60,000 students who are other than Catholic.