Brain "Workout" Program Scores Dramatic Results in Sydney CEO Trials
Catholic Communications, Sydney Archdiocese,
12 Jan 2015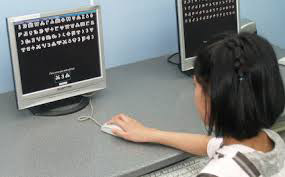 A two year trial of a program developed in Canada to help youngsters with learning difficulties by Sydney's Catholic Education Office (CEO) has had such outstanding results that the program is now being expanded to include primary as well as secondary school students.
From next month, not only will students from Years 7 to 10 be able to join the Arrowsmith Program and attend classes at Casimir Catholic College, Marrickville but for the first time the Program will also be available to primary school students under a pilot scheme at Holy Innocents Primary School, Croydon.
Based on recent discoveries of the brain's plasticity and its ability to be "rewired", the Arrowsmith Program uses a series of intense computer and auditory-based exercises, patterns and repetition to alter the cognitive structure of the brain and the way information is processed.
Developed in Canada by teacher and researcher, Barbara Arrowsmith-Young, the groundbreaking program was introduced to the southern hemisphere by Sydney's CEO in 2013. Since then the Arrowsmith program has been adopted by nine other private and independent schools in Queensland, Victoria and NSW and a further five in NZ.
A teacher for more than 30 years and specialising in Special Education for the past 25 years Joanne Byrne is one of CEO's Special Education teachers. Having undergone training in Canada in the Arrowsmith system, Joanne heads up CEO's Arrowsmith program and has been closely involved throughout the initial two year trial.
"There have been many different evidence-based programs and intervention-based programs during my time as a special education teacher. Some have been very good some not and change in many students was barely perceptible. Arrowsmith is different. The changes are simply amazing. I have never seen anything like them," she says.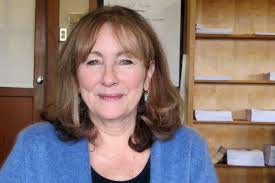 Joanne compares the Arrowsmith method of brain training to the training given to elite athletes. Just as an athlete workouts daily to get in and stay at peak condition, students undertaking Arrowsmith classes undergo daily two and a half hour brain workouts. Like athletes, they are also given individual assessments before embarking on training. Students also have coaches to encourage them as they progress, and set achievable goals to help them achieve their personal best.
"Each time a goal is met we celebrate then set the next goal putting the bar a little higher," she says.
Joanne points out that although extremely successful, the program doesn't suit everyone.
"Arrowsmith requires hard work on the part of the student and much of the training is repetitive and sometimes quite boring. The biggest challenge is often keeping students interested and motivated. They can become mentally exhausted. But once that area of the brain is strengthened it will continue to operate at that level as the student continues to use it in the way they have learned," she says.
Outcomes from the program continue to excite her, and she cites one Year 9 teenager who had difficulties with auditory processing. But under the program had such an incredible turn around, that he was able to skip Year 10 entirely and go straight into Year 11.
"When he started the program, he would hear the first sentence of a lecture or conversation and whatever followed would be just a jumble of words. Another girl in the program heard conversations but couldn't make sense of them and felt she was in a fog," Joanne says.
With the success of the first 20 students from Years 9 and 10 in CEO's two year Arrowsmith trial, the program has been extended to include second school students from Years 7 through 10 as well as to students at Sydney's systemic Catholic primary schools.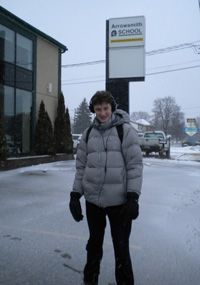 "With youngsters I think the results will be even more dramatic than what we have seen so far," she predicts, pointing out that by the time 14 and 15 year olds at secondary schools embark, on the program they have developed an ingrained bag of strategies to bluff teachers and fellow students about the extent of their learning difficulties.
"The changes are remarkable and along with a vast improvement in reading and writing and cognitive abilities, they also grow in confidence and self esteem," she says.
Joanne insists that the Arrowsmith Program is the only one developed so far that gives students with learning disabilities a chance to participate in life without special lifelong adjustments.
Normally children with learning difficulties would need to go through school needing extra time for class work, modified assessements or needing a reading or writing assistant. Some of these support structures would also need to be in place and continue well beyond school.
"But in the Arrowsmith Program, unlike other ongoing intervention for learning dysfunctions, there is a finish line and many students of the program go on to university and successful academic and other careers," she says.
Students who benefit from the program are those whose learning is hindered by conditions such as dyslexia (difficulties with reading), dyscalculia (difficulties with numbers and mathematics), dysgraphia (difficulties with writing), dyspraxia (problems with motor skills), asphasia/dysphasia (language and communication difficulties) and visual processing problems where the eyes and ears are not working in sync.
While the Arrowsmith Program is designed to tackle learning dysfunction, this does not include learning disabilities such as autism, severe intellectual, cognitive, emotional or behavioural disorders, or those with acquired brain injury or conditions such as autism spectrum disorder.
Developed in 1980 by Canadian teacher and researcher, Barbara Arrowsmith-Young overcame her own learning difficulties as a teenager by using repetition and a series of exercises in the days before neuroplasticity or the ability of the brain to adapt and change had become accepted science.
Her story is documented in her book "The Woman Who Changed her Brain."
Although greeted with scepticism by scientists, educators and academics, the successful outcomes became increasingly well known and in 1997 the Arrowsmith Program was adopted by the Toronto District Catholic School Board and its network of primary and secondary schools. Other Catholic and secular schools in North America followed suit a short time later.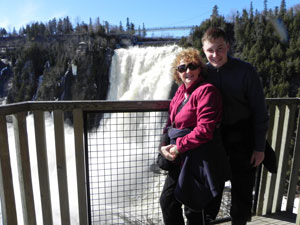 Word spread and by 2011 several Australian children with learning difficulties were enrolled at one of Canada's more than 36 Arrowsmith schools. One of these parents was Debra Gilmore, CEO's former Head of Diverse Learning. Deeply concerned her teenage son Robert, who had learning difficulties, continued to fall behind despite his best efforts, Debra took 12 months leave of absence from CEO and enrolled him in one of the Toronto's Catholic schools that offered the Arrowsmith program.
"From day one there was a change in Rob's attitude," Debra says. "From being a boy who was frustrated and unhappy and would sometimes refuse to go to school because he had lost his confidence at not being able to keep up with his peers, he was suddenly full of excitement and couldn't wait to get to school the next morning."
"The kids get me; the teachers get me. All the kids have difficulties like me, and it's okay," he told his mother.
Throughout 2012 and 2013 his progress continued in leaps and bounds and along with a vast improvement in his writing and reading skills, his confidence returned along with his self esteem.
There were seven other Australian teenagers at Rob's Arrowsmith school in Toronto during his time there with a further 25 studying at Arrowsmith schools in Vancouver.
Now thanks to the foresight of former Archbishop of Sydney, Cardinal George Pell and Dr Dan White, Director of Schools for the Archdiocese, parents no longer have to send their children half way across the world to benefit from the program.
"His Eminence and Dan White took a leap of faith and are genuine ground breakers," says Joanne who believes this leap of faith has been more than vindicated by the remarkable outcomes achieved in the two year trial.
While the results are outstanding, the financial commitment by parents is high with enrolment in the Sydney program costing approximately $8000 per year over a two year period. This includes normal school fees paid by parents with children at Sydney's systemic Catholic secondary schools as well as costs for the staff, resources and facilities to implement the Arrowsmith Program and includes the fee for the Arrowsmith license.
To find out more about this innovative new program log on to http://www.ceosyd.catholic.edu.au/Parents/Curriculum/Pages/arrowsmith.aspx