Youth Leaders From Around the Country Gather at Benedict XVI Retreat Centre
Catholic Communications, Sydney Archdiocese,
20 Nov 2015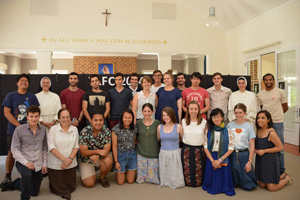 18 young people from the Archdioceses of Sydney, Melbourne, Perth, and Canberra-Goulburn, and the Dioceses of Broken Bay, Parramatta and Toowoomba will come together at the purpose-built Benedict XVI Retreat Centre in Grose Vale on Monday for the month-long, live-in Youth Leaders Formation Course (YLFC).
Now in its ninth year, YLFC will run from 23 November until 19 December.
The first YLFC was held in 2007 in the lead up to Sydney's World Youth Day in an attempt to form and equip young people of Sydney for leadership roles in the future.
Several alumni have gone on to the Seminary or to join religious orders, with the Seminary of the Good Shepherd, the Capuchin Friars, the Dominican Friars, the Missionaries of Charity, the Immaculata Sisters, the Dominican Sisters of St Cecilia and the Sisters of Life all receiving past YLFC participants into their ranks.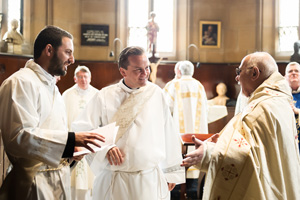 Other alumni have gone on to form other young Catholics in their roles as school teachers, parish youth leaders, World Youth Day ambassadors or in university chaplaincies.
One of the first of YLFC's recruits, Jeremy Ambrose, returns this year to lead the course. It will be his fifth involvement in YLFC, and his third time serving as leader. Jeremy said that it was a "blessing" to be involved with YLFC, and was greatly looking forward to witnessing the great graces in store not only for the participants, but for the leaders as well. "It will be my fifth involvement with YLFC and third time leading the course - and yet, I'm still excited as each one is a unique and unrepeatable experience," Jeremy said.
YLFC is open to young people aged between 18 and 30, and is designed to form the new generation of leaders in many different areas essential to leadership.
A variety of speakers from Sydney and other parts of Australia will head to the Benedict XVI Retreat Centre to present to the participants on a variety of subjects during the four-week intensive.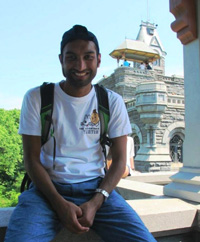 These include Peter Holmes, a lecturer at the University of Notre Dame Australia and Scripture scholar, fellow lecturer Dr Renee Kohler-Ryan, Campion College's Dr Matthew Tan, Sam Clear, James Parker and a number of priests and religious from around Australia.
A highlight for the participants will be a presentation by Sydney's Archbishop Anthony Fisher OP, who will join the group for a day.
In addition to hearing from great speakers, the group will get to know each other through participation in team sports and group discussions, a talent night and Christmas dinner. They will also get hands-on experience in ministry through a social outreach day and assisting at a parish mission.
Spiritual formation and prayer will be a large component of the course.
The young people will gather together daily for Mass and Holy Hour, as well as pausing throughout the day to pray the Divine Office, the Angelus and the Rosary. The course will also feature a short silent retreat.

This year's chaplain for YLFC is newly-ordained Father Tom Stevens, currently Assistant Priest at All Saints Parish in Liverpool. Having completed his seminary formation in Rome, Father Tom said he was looking forward to getting to know some of the Church's young leaders. "I'm excited about meeting and journeying with each individual as they forge their path into adulthood, ever mindful of Christ's presence," he said. Father Tom also intends on commandeering the recruits to join him in some board games, and says he intends to include Yahtzee, his favourite childhood boardgame, amongst the items he is packing.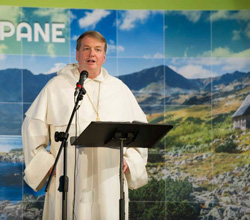 One of the challenges for the young people will be the ban on internet usage and mobile phones.
Director of Catholic Youth Services, Bernard Toutounji, said that that this was intended to give the young people a rare opportunity to step back from the world and encounter themselves, giving them the space to encounter Christ, and equipping them to lead others to Him. "We believe that leaders are those who understand not just their faith but themselves. And it's only in the encountering of ourselves that we can encounter Christ," he said.
To find out more about YLFC, visit: http://www.catholicyouthservices.org/youth-leaders/youth-leaders-formation-course/