Archbishop's Thank You to This Year's NET Ministries Team
Catholic Communications, Sydney Archdiocese,
20 Nov 2015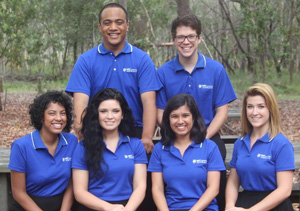 The Archdiocese of Sydney this week farewelled this year's NET Ministries team, which has been serving alongside Catholic Youth Services this past year.
NET Ministries began in Australia in 1988 as a single national team which travelled around the country in a van running "encounter days" for schools. Since that time, it has expanded to seven teams - the national team remaining, but being added to by local teams for Sydney, Melbourne and Canberra-Goulburn, and teams serving at the University of Queensland, Mazenod College and Mannix College.
The NET Ministries program recruits and trains young people aged 18-35 from Australia and around who volunteer a year of their lives to serve the Church by engaging with young people and sharing their experience of Jesus. It is a peer-to-peer ministry which resonates well with the school, youth and university groups which they encounter. This group began ministering in Sydney in February, following an intensive six-week training course in Brisbane.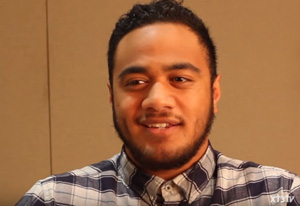 Archdiocesan Youth Ministry Coordinator, Mark Smith, said that Sydney's NET Team were a "real example of youth ministering to youth." He recalled in particular the assistance of the NET Team with the "One Year Out" event for World Youth Day 2016, which was held in July this year for the 500 school students who will be attending next year's World Youth Day in Krakow. The NET Team engaged the students with games, prayer, testimonies and drama. He said that the team added an international flavour to the World Youth Day celebrations, with three NET Team members (Justin Bouchard, Gemma-Lee Watson and Kristen Chapman) hailing from Canada and Marianne Rozario coming from the United Kingdom. Remaining team members Andrew Lemalu and Harmony Miller were here from Melbourne.
In addition to responding to requests for the team to visit various youth ministries throughout Sydney, the NET Team have also been an integral part of regular CYS events such as City Silence, a weekly Holy Hour held every Tuesday night at St Mary's Cathedral, and Chill 'N' Chat, which provides young people an opportunity to hang out at the CYS office and discuss issues relevant to them.
They also assisted in parish missions run by CREDO, the Catholic Renewal and Evangelisation Diocesan Office. Director Cathy Kennedy said the team's joy and energy when sharing their faith was contagious, speaking highly of their enthusiasm for the Gospel and bringing it to others.
Team member Marianne Rozario called it an "incredible blessing" to be placed in Sydney. Reflecting on their year of mission, she said: "It simply makes us happy to know that we have done God's work this year; to know that God has used us as His instruments to bring others closer to Him." "We will miss all those we have encountered and formed friendships with here in Sydney and will continue to pray for everyone we met, knowing that we are all still united in the Eucharist," she continued.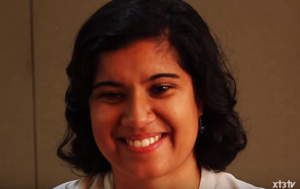 She also said it was a privilege for us to have worked with Catholic Youth Services because of their passion and dedication to evangelising the youth.
The feeling of privilege was mutual, with Catholic Youth Services' Director Bernard Toutounji saying it was an "absolute joy" having the NET Ministries Team in Sydney. He said their willingness to leave their homes and families to share the message of Christ was "a sign of youthful generosity" and praised them for living the year with trust, faith and enthusiasm. "While it's tough to say 'goodbye', - particularly their noisy presence in the office - I wish them every blessing as they return to their own communities and continue, in whatever way the Lord will call them, to be a light of the world."