Parishes Around the World Pray for the Victims and Survivors of the French Terrorist Attacks
Catholic Communications, Sydney Archdiocese,
11 Jan 2015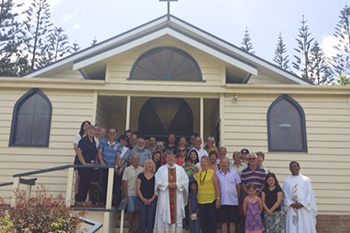 From the historic Gothic Cathedral Notre-Dame in Paris to a modest timber church more than 1,400 kms off the coast of Australia, people came together today to pray for the 17 innocent people gunned down in this week's horrific terrorist attacks in Paris.
The cold blooded killings over three days of violence shocked and horrified France and the world.
In Notre-Dame Cathedral there was a candle-light vigil for the victims and their survivors.
And on tiny Norfolk Island, a distant offshore parish of the Archdiocese of Sydney, there were also prayers led by Archbishop Anthony Fisher OP who has been visiting the island parish this past week.
In a message to Fr Jan Chrzczonowicz, chaplain to the Francophone communities in Sydney, Archbishop Fisher said; "Even in this remote place we have received news of the terrible events in France. I have offered the Mass for Peace here with the locals, and ask you to convey to the French community my sincerest condolences and the promose of my continuing prayers and those of the Catholic people of Sydney."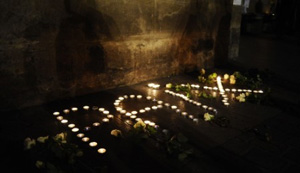 Fr Jan passed on the Archbishop's message to the French Ambassador in Canberra.
Self-proclaimed loyalists of al-Qaida and the Islamic State group, brothers Said and Cherif Kouachi, massacred 12 men and women, including two pole officers, at the offices of the satirical magazine Charlie Hebdo. They led police on a chase for two days before cornered on Friday at a printing business near Charles de Gaulle Airport.
Separately Amedy Coulibaly killed a policewoman before taking hostages in a Jewish supermarket. Four people were killed. Police then made near-simultaneous raids on the printing business and the supermarket. The three gunmen were all killed.
Today amid extraordinary police and military security people from all over Paris, nearby cities and towns are gathering for a "rally of unity". People of all faiths and no faith are coming together in support and solidarity but most of all in a united call for peace. However there are also calls for all victims of terrorism to be remembered.
At Mass in the small St Philip Howard's Parish Church on Norfolk Island Archbishop Anthony said; "A million people are gathering at this time in Paris, for a very sombre beginning to the New Year. So soon after the terrorist incident in Sydney the people of Paris saw 17 innocents and 3 gunmen killed. Just as the Sydney incident eclipsed in our media the massacre at the same time of 141 children by the Taliban in Peshawar, Pakistan; so, too, the Paris incident has overshadowed in our media the murder on the same day of around 2,000 people by terrorists of al-Qaeda affiliate, Boko Haram, in Baga, Nigeria. Meanwhile in Syria and Iraq the ISIL organisation continues to behead or crucify children and to exile Christians and other minorities from their homes. The threat of Islamist terrorists and the question of how best to respond will clearly be major concerns for the year ahead, if not here on Norfolk Island certainly in much of the world. And so on this last day of the Christmas season we implore the Prince of Peace, born in a manger, to give our leaders and citizens a share in His wisdom and grace and love for the little ones. Conscious, too, that hatred and violence can erupt in any heart, we turn to Him asking for pardon and peace."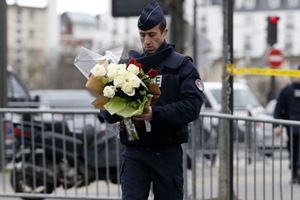 A special Mass will be celebrated in French by Fr Jan Chrzczonowicz next Sunday, 18 January at 11am at Our Lady of the Rosary,5 Roma Avenue, Kensington.
"It will be in solidarity with all the people of good will looking to build a better world where everybody could live in peace and reciprocal respect, "Fr Jan said.
"We will pray for the deceased and surviving victims of the dreadful madness in France, without forgetting those in the Middle East, Africa and Asia.".