National Adoption Awareness Week
Catholic Communications, Sydney Archdiocese,
12 Nov 2015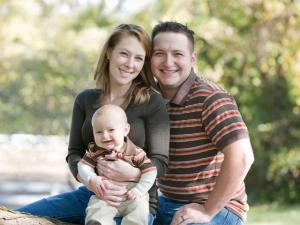 CatholicCare Sydney kicked off its commemoration of this week's National Adoption Awareness Week with its annual picnic for all of its adoptive families.
November 9-15 is National Adoption Awareness Week, aimed at raising awareness and providing education about adoption in Australia.
Statistics show that adoption rates in Australia are decreasing. Just 317 children were adopted 2013/14, a 75% drop in the past 25 years. 203 of these children were local adoptions, and the remainder were from overseas.
But statistics can often make people forget that the story and journey of each adopted child and their family is unique, and that the children and families entering into adoption arrangements each year need ongoing support.
"The most important thing that people should understand is that adoption is complex," said Angharad Candlin, Acting Principal Officer of Sydney's CatholicCare Adoption Services. "Children are placed in adoption arrangements because they are coming from a complex history."
CatholicCare Sydney is this year marking 50 years since it began providing adoption services to Sydney families, while offering a wide range of adoption-related services for all people involved in the process.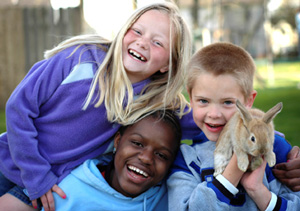 To parents considering adoption as a way of providing for the permanent future care of their child, CatholicCare offers months of counselling with dedicated practitioners. The adoption practitioners also work with parents to put the necessary supports in place so that they may parent their children if they choose to do so.
To prospective adoptive parents, CatholicCare provides counselling services, as well as the necessary preparation, education and assessment of the couple.
To both, as well as to the adopted children and other family members, CatholicCare provides support, casework and counselling from the time of placement until the child turns 18.
Ms Candlin said that the major part of CatholicCare's role is supporting families after an adoption occurs. "We support hundreds of families on an ongoing basis," she said. "Support for birth families and adoptive families is crucial."
Reflecting on its 50 years of adoption services, Ms Candlin commented that CatholicCare's longstanding commitment to openness in adoption is a significant part of the support it provides.
In addition to assisting with the adoption of infant children, CatholicCare's services are also available to those making the transition from out of home care. Ms Candlin explains that these children will have already been provided with stability through their foster family, with the transition to adoption adding permanency to the arrangement.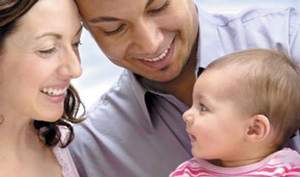 The process for adoptions from out-of-home care differs in NSW because NSW uses a parallel planning system, where a child who has entered out-of-home care because their birth family cannot look after them, adoption and foster care are considered at the same time. This parallel planning can streamline the adoption process if family reunification is not possible, meaning a permanent arrangement can be made more quickly.
In other adoption-related news, the Australian Government this week announced that it would expand its international adoption arrangements to include Poland and Latvia, and confirmed it is working towards similar arrangements with Bulgaria and Vietnam.
You can find out more about CatholicCare's Adoption Services on its website http://www.catholiccare.org/families/fertility-and-pregnancy/adoption.