Cashless Welfare Card Cannot Be a Stand Alone Solution - CSSA
Catholic Communications, Sydney Archdiocese,
9 Oct 2015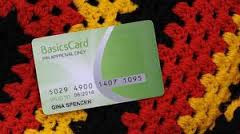 Trials of the Cashless Welfare Card are set to begin in Ceduna, SA and other regional, remote and city communities from March next year. Under the Federal Government plan and based on a suggestion of WA mining billionaire Andrew "Twiggy" Forrest, 80 percent of welfare payments will be cashless and only available via an electronic debit card that cannot be used for alcohol or gambling.
Unlike the income management Basics Card where up to 50% of welfare payments are restricted, the Cashless Welfare Card would limit cash to just 20% of welfare payments and would affect all Indigenous and non-Indigenous men and women across Australia who are currently receiving welfare benefits, including single parents, the unemployed, carers and people with a disability, with the exception of veterans and those on the aged pension.
The Government claims that by quarantining payments to welfare recipients, the abuse of alcohol, gambling and drugs would be reduced, which in turn would help improve health, prevent many episodes of domestic violence and help encourage family stability and wellbeing.
Although the start of the trial in Ceduna is more than five months away, with further trials planned in SA, the Kimberley, Cape York as well as disadvantaged urban areas such as Bankstown in Sydney, Rockhampton and Logan in Qld, Greater Shepparton in Victoria and suburbs of Perth, there is already deep concern and consternation.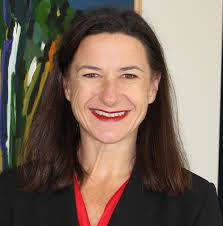 In July, Moree's Mayor Katrina Humphries refused to allow a trial of what the Government has euphemistically-named the "Cashless Health Card" saying while she had no problem with the card, per se, crime statistics in the town were on the downturn and that introducing another divisive element could see them starting to spike again.
Earlier this week the Shire of Halls Creek on the advice of its Aboriginal Advisory Committee also refused to allow trials of the Card being held in the Kimberley towns of Kununurra and Halls Creek, and cited a study of income management in the North Territory which had found no evidence of change in either behaviour or spending patterns.
Catholic social service and welfare organisations including St Vincent de Paul Society, together with the Council of Social Services Australia, the Aboriginal and Torres Strait Islander Legal Services and Homelessness Australia are equally troubled by the Cashless Welfare Card and its impact on those who are struggling on the poverty line and are already among Australia's most disadvantaged and vulnerable.
"It is sad to see the Government resorting to ideology dressed up as social policy with the further roll out of compulsory income management with no evidence base," says Dr John Falzon, Chief Executive of the National Council of St Vincent de Paul Society. "The Society is supportive of programs and services such as financial counselling and voluntary income management that support and empower people to take control of over their finances."
What St Vincent de Paul Society cannot support is the humiliation of people who bear the brunt of social and economic inequality, he says. "Compulsory income management in any form is deeply discriminatory and paternalistic in its assumption that people forced to live in poverty need to be denied control over their daily lives."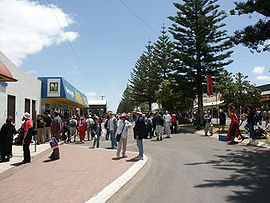 Dr Falzon says what is needed is not income management but a commitment to a national jobs plan for areas where there is a high concentration of unemployment and disadvantage.
"You cannot build people up by putting them down. Instead what we should be looking at is a commitment to income adequacy rather than income management," he says.
Catholic Social Services Australia (CSSA) which represents a wide range of Catholic welfare and social service organisations including CatholicCare Sydney, Jesuit Social Services, Marist Youth Care, Sacred Heart Mission, Sisters of Mercy, Sisters of the Good Samaritan, Sisters of St Joseph of the Sacred Heart and MacKillop Family Services, has also expressed its reservations and concerns about the Government's proposed Cashless Welfare Card program.
"CSSA has long opposed any policy that applies to income management to entire categories of recipients or entire communities without considering their individual circumstance or obtaining their consent," says CEO, Marcelle Mogg but admits there are qualifications with regard to the Card and the upcoming trials.
"The first is when local Indigenous leaders organisations want to include income management as part of a package of measures to address disadvantage in their communities. The second is when it is offered as a voluntary measure that individuals can access if they choose. The third option is when income management is part of a broader package of assistance for an individual while they seek help for problems such as alcohol, gambling or drug addiction," she says.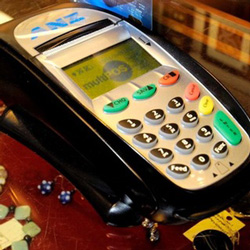 Ms Mogg also points out that not only did Ceduna agree to be one of the sites for trials of the Cashless Welfare Card, but in August the Ceduna Council and five local Indigenous organisations signed a Memorandum of Understanding with the Government ahead of the trial that will begin next March.
"One of our member agency's working on the ground in Ceduna has noted that the trial has very strong community support especially among Indigenous leaders who are desperate to stem the high rate of alcohol-fuelled violence," she says.
However Ms Mogg warns that income management at any level is never a stand-alone solution to fixing underlying problems such as alcohol, drug and gambling addictions, poor budgeting skills and financial harassment.
"The Federal Government should be looking at long term place-based solutions that bring together mental health, drug and alcohol, employment, parenting, school attendance, child protection, housing and other services to tackle entrenched disadvantage," she says.
In September the House of Representatives passed the Social Security Legislation Amendment (Debit Card Trial) 2015. The Amendment is now before the Senate which is expected to vote on the issue when Canberra's Upper House resumes on Monday, 12 October.