Reasoned Discussion on Marriage Long Overdue
Catholic Communications, Sydney Archdiocese,
9 Oct 2015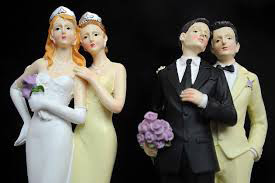 Debate between those who believe in traditional marriage and those lobbying for Australia's law to be changed to permit same-sex couples to wed too often ends in a highly-charged emotional shouting match.
Instead of a reasoned argument, proponents of traditional marriage have sometimes found themselves having to defend their views as well as their religious beliefs against charges of homophobia, while same-sex marriage advocates claim discrimination and violation of their human rights.
A rational reasonable discussion on marriage from a Catholic view and a range of other perspectives is often hard to find. But on Monday next week, 12 October, the Australian Catholic University is offering Sydneysiders a chance to participate in a panel discussion in what ACU is billing as "A Respectful Conversation on Marriage."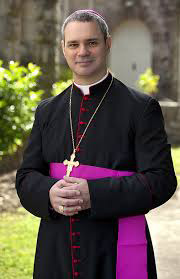 Bishop Peter Comensoli, Bishop of Broken Bay and previously Auxiliary Bishop for the Archdiocese of Sydney is one of the panellists and predicts the evening will be both stimulating and enlightening and help clarify different points and current misunderstandings over the issue.
Joining Bishop Comensoli on the panel will be Paul Kelly, Editor at Large of The Australian, former NSW Premier turned Sky News commentator, Kristina Keneally and Australian Human Rights Commissioner and former Policy Director of the Institute of Public Affairs, Tim Wilson.
The panel will be chaired by ACU Vice Chancellor Greg Craven who says that while the Catholic Church's position on marriage is well known, it is not well understood.
As a Catholic university committed to the Catholic intellectual tradition that actively encourages dialogue between faith and reason, ACU acknowledges the range of different views on marriage in the Australian community, and is committed to providing a forum where these views can be explored and discussed in a respectful way.
"Marriage touches the lives of people in a personal way," Bishop Comensoli says and believes one of the difficulties in the current debate on marriage, particularly over the past several months, is that the basis of arguments and the approach to the issue from each side is vastly different.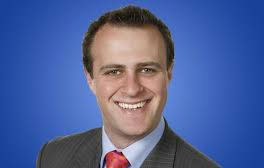 While those with a classical iconic understanding of marriage may argue from an intellectual premise, those wishing to change the definition of marriage are hoping to fulfil a desire and are willing this to happen.
"Both groups are arguing at cross-purposes and are arguing from different positions," Bishop Comensoli says.
While some - but by no means all - on both sides of the current debate on marriage have used intemperate language - ACU and the panellists selected for Monday's "Respectful Conversation on about Marriage" believe a rational, reasoned discussion on marriage from a range of viewpoints with each opinion respected and given the weight it deserves, is long overdue.
It is important to hear and listen to different perspectives and arguments on marriage, Bishop Comensoli says.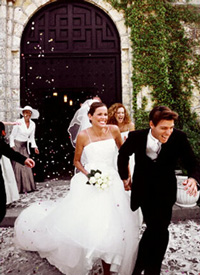 But while marriage whether this is our own, that of our parents or the marriages of family and friends affects us all in a personal way, and to a large extent influences the way we think about marriage, he warns against making decisions on marriage from a personal perspective.
"Making decisions about marriage based essentially on personal stories and particular individuals is not the way to make a far reaching decision that will affect generations to come," he says and would like to see any decision on the future of marriage made through reasoned argument and deeper understanding of marriage, what it represents and why it was created and why it has been the mainstay of societies since the pre-Christian era.
ACU's Respectful Conversation on Marriage will be held from 6pm until 7.30 pm on Monday, 12 October in the Ryan Auditorium at 40 Edward St., North Sydney.
Members of the audience can submit questions to the panel ahead of the event by going to www.acu.edu.au/marriagesydney
Melbourne will hold a similar event on Thursday, 15 October where panellists will include Bishop Terry Curtin, Auxiliary Bishop of Melbourne, Father Frank Brennan SJ, Human Rights Lawyer and Adjunct Professor of Law at ACU, and Tim Wilson, Australian Human Rights Commissioner, and Miranda Devine, well-known journalist and News Limited columnist.