To Safeguard Human Health We Must Safeguard the Environment
Catholic Communications, Sydney Archdiocese,
8 Oct 2015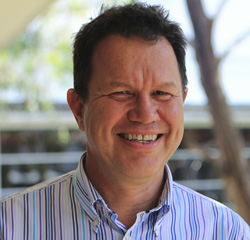 Globally human health is the best it has ever been in the history of life on earth, says Dr Anthony Capon, Director of the International Institute for Global Health at United Nations University, Kuala Lumpur and former Professor of Population Health at the ANU. But these gains have come at enormous cost, he says and warns that human health is now under serious threat.
"The health of all people fundamentally depends on the health of the planet. We depend on a healthy planet for the air we breathe, the food we eat, the water we drink and we rely on the planet's resources for shelter," he says. "But the improvement to health and the rise in international wealth has come at a cost. And that cost is nature's life support systems on a scale never seen before in the course of human history."
By unsustainably exploiting nature's resources, human civilisation has flourished. But now we are paying the price, he claims.
Among the health risks humans now face is the growing scarcity of water, land acidification, contamination of rivers, polluted air, clogged cities, extreme weather, rising global temperatures and changing patterns of disease as well as new diseases along with the spread of highly infectious exotic diseases such as Ebola, SARS, Avian flu and MERS.
Currently in Australia, Dr Capon is giving a public lecture at the School of Medicine, University of Notre Dame, Darlinghurst tonight as part of the university's acclaimed Health Leadership Series established by the university in 2013 to encourage discussion and debate on the most important issues shaping the health of Australians and human health worldwide.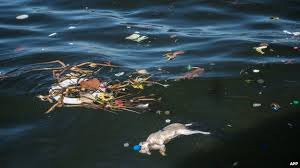 A dual citizen of Australia and New Zealand, Dr Capon was formerly Professor of Population Health at the Australia National University (ANU) and was Foundation Professor and Head of the Discipline of Public Health at the University of Canberra.
Regarded as one of the world's leading authorities on environmental health, urbanisation, sustainable development and human health, Dr Capon will discuss the global threat to human health this evening and what nations as well as individuals can do to help prevent this.
He will also introduce the Rockefeller Foundation-Lancet Commission Report. Entitled "Safeguarding Human Health in the Anthropocene Epoch," the multi-disciplinary report was released in July this year. As a member of the Commission and one of the co-authors of the ground-breaking report, Dr Capon worked closely with medical researchers, public health experts, policy makers, environmentalists and senior decision makers.
Produced ahead of the United Nations Climate Change Conference in Paris next month, the report argues for the establishment of a new discipline to be known as Planetary Health and founded on the eco-social understandings of health.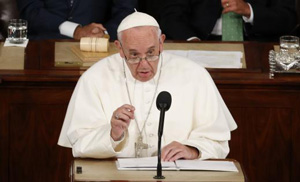 Thanks to improvements in healthcare and medical breakthroughs over the past several decades, not only is human health the best it has ever been, but has extended life spans and enabled many of us to lead full active lives into our 80s and 80s. Hearts, lungs, kidneys and livers can be transplanted. Once one of the biggest killers of women, it is now extremely rare for women to die in childbirth.
Infections can largely be controlled and a number of once fatal diseases such as polio and small pox have been virtually eliminated in western countries, while many other diseases that once caused death including some forms of cancer are now able to be treated and managed.
But achieving these outcomes has come at a price according to Dr Capon.
"We have been mortgaging the health of future generations to realise the economic and development gains of the present," Dr Capon says adding that Pope Francis in the Pontiff's historic address to the US Congress two weeks ago made it very clear that in degrading the environment we were degrading human health.
"Any harm done to the environment is harm to humanity," Pope Francis said.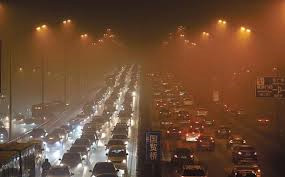 Although Dr Capon along with other members of the Rockefeller Foundation-Lancet Commission on Planetary Health remains deeply concerned at the pace of changes in the structure and function of the Earth's natural systems and the growing threat these change present to human health, he is hopeful nations as well as individuals can join together to meet the challenge and turn much of this around.
"My message in my lecture tonight is one of hope. Despite the fact that urgent change is profoundly important, there will be substantial health benefits for all of us if we begin living in more sustainable ways. For example if we live in the city and walk or cycle to work, the physical activity will bring real health benefits while cutting carbon emissions and improving air quality," he says.
Transitioning to a vegetable and fruit based diet where meat is a garnish rather the basis of a meal will not only reduce our carbon footprint but will lead to better health, including the prevention of several lifestyle diseases including some forms of cancer.
A report released this week commissioned by the Cancer Council of Australia estimated that 33 percent of all cancers in men and 31 percent of those in women were preventable. Risk factors cited included heavy consumption of red meat and a diet that lacking in fruit, vegetables and grains.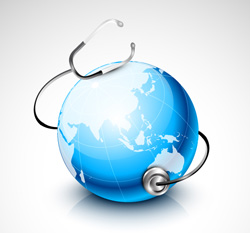 Dr Capon says transitioning from coal-fire generation to renewable such as solar, hot rocks and wind will be of benefit particularly to those living near power stations in the Hunter Valley or La Trobe Valley where there are higher levels of air pollution from emissions.
The adverse impact on health from emissions and toxic air pollution is the main reason countries like China - suggested to be the primary global polluter - have begun to take urgent action to safeguard the environment by making much needed changes and introducing a national emissions trading scheme, for China from 2017, he says.
A brown haze of toxic air covers much of Asia while in Rio de Janeiro, host of next year's Olympic Games, waterways and Guanabara Bay where the sailing events will take place, is so polluted there are fears for athletes' health with demands by Olympic officials that these waters be tested for viruses and water-borne disease before the start of competition.
Tonight's lecture by Dr Capon will be held at UNDA's School of Medicine, 160 Oxford Street, Darlinghurst from 6.30 pm to 7.30 pm and will include Q and A discussion. To attend or find out more about this event see www.nd.edu.au/events/2015/health-leadership-series