Those With Mental Illness Need Friendship, Inclusion & Support
Catholic Communications, Sydney Archdiocese,
8 Oct 2015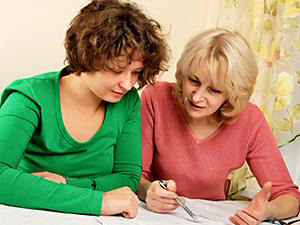 Mental illness is one of the nation's most prevalent illnesses and a leading cause of disability. Despite this many with a mental disorder continue to battle stigmatisation, ostracism and a lack of understanding.
Just under half of all Australians, or 45% will suffer from some form of mental illness during their life time while as many as one in five Australians will experience some form of mental disorder or illness over the next 12 months. The majority of these will suffer from severe depression or anxiety disorder, or a combination of both.
A far smaller number of around 3 percent will be diagnosed with bipolar disorder or schizophrenia and other psychotic conditions.
Various celebrities including, Magda Szubanski, Garry McDonald, Rose O'Donnell, former politicians and sports stars such as Andrew Robb, John Brogden, Ian Thorpe have publicly acknowledged their own struggles with mental health disorders such as depression, bi polar disorder or some other form of mental illness. Despite this and the best efforts of public health campaigns to educate the public about mental health, many believe that it is somehow shameful to admit they have or have had a mental illness.
For this reason, those with mental illness frequently suffer isolation, exclusion and a lack of vital personal contact at a day to day level, and above all friendship, says Patricia Mowbray, Disabilities Officer for the Australian Catholic Bishops Conference.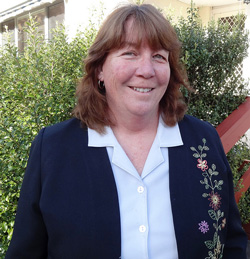 Now, as Australia marks Mental Health Week in preparation for World Mental Health Day on Saturday, 10 October, the ACBC is on a drive to put an end to popular misconceptions and encourage parishioners across the nation to reach out to those struggling with a mental illness.

"We need far more understanding and acceptance for those with a mental illness and one of the ways we can achieve this is at a grass roots level," says Patricia who is one of the key people behind the ACBC's comprehensive parish kit distributed to parishes in each diocese across the country.

Entitled "Healing Wounds and Warming Hearts," the kit which includes homilies for parishes, prayers for people with mental illness, suggestions for parish community groups to help find jobs and places for those with a mental illness, and above all offers ways parishioners as individuals as well as a group make a real difference by offering friendship, companionship and support not only to people with mental illness but to their families as well.

"We also suggest parishes establish peer to peer ministries as an important outreach for those suffering major mental illness, where they frequently have no family or circle of friends to care for them," she says.

In a survey carried out by ACBC, many who have experienced mental illness noted their isolation, loneliness and lack of understanding or knowledge among parishioners as well as the general public.

"I have experienced a lack of inclusivity in the Church which is a major problem for most people who are 'different,'" one woman wrote. "We need more information so people can understand mental illness."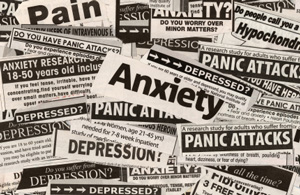 Another wrote about how many with mental disorders suffer extreme fatigue brought on by a combination of their condition and the medication they take for the condition.
"I am tired all the time and seldom leave the house," he wrote.
Yet another like so many with mental illness was highly creative and spoke of her love for music. "I play the piano better by ear than by reading music and I can do 6-part harmonies in my head," she wrote.
"People with a mental disability or any other form of disability have such much to give and should be appreciated and encouraged," says Patricia.
One man diagnosed with schizophrenia wrote that many people were afraid of mental illness, particularly of conditions such as schizophrenia which they equated with violence and a "Dr Jekyll and Mr Hyde" personality.
"Nothing could be further from the truth. Schizophrenia is a distortion of reality and the mentally ill are seldom violent," he writes and believes that because mental illness cannot be readily seen, it triggers suspicion and fear.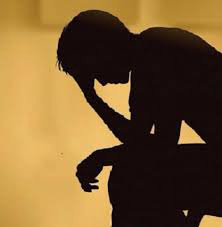 Dialogue between sufferers of a mental illness, carers and the Church community would help dispel this sort of ignorance, another wrote, adding that for them their biggest challenge was loneliness.
"I would really like to make friends with the people at my parish. The other day, a parishioner invited me to have a cup of coffee in which we really shared and got to know one another," she wrote.
Companionship and friendship are important factors in helping those experiencing mental illness recover and re enter mainstream society.
This also forms the basis of the Society of St Vincent de Paul's Compeer Friendship program which matches volunteers with people who have become socially isolated as a result of their mental disorder.
Companionship, empathy and understanding is also a vital part of CatholicCare Sydney's successful Personal Helpers and Mentors Program (PHaM).
Supporting as many as 90 men and women with mental health disorders at any one time, the agency's trained case workers not only help counsel and support their clients but offer acceptance, understanding, inclusion and opportunities to meet and mix with other like-minded people who have undergone or are undergoing similar mental health challenges.
"We have a number of social groups as part of the PHaM program including a fitness group, a coffee group where people can meet and talk and get to know one another without pressure and without being judged," says Brittany Phillips, Team Leader of PHaM Employment Services.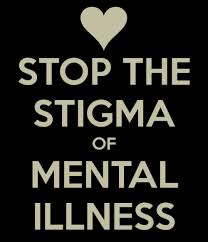 Another group focuses on public speaking and on developing interpersonal and interview skills.
The fitness group is run by a personal trainer with experience of different disabilities, who really understands PHaMs clients and what they are going through and is an important factor in helping them rebuild their confidence and re-engage in the social mainstream.
"Many of our clients are quite anxious and lack self esteem. Learning to speak in public helps overcome these fears and also helps them develop confidence in their interview skills when they apply for a job," Brittany says.
CatholicCare's PHaMs program not only supports those with mental illness, but works closely with a range of employers and local businesses, educating them about mental illness and in the process opening up job opportunities for those with a mental disability.
"People with a mental illness don't choose to suffer. They are like any other person and at the end of the day little different from someone with lifelong diabetes who also needs daily medication as well as understanding by their employers for time off when they are unwell," she says explaining often all that is needed for someone with a mental disorder is a couple of breaks during the day and possibly allowing them to start a little later because of their medication.
"Many of our clients have been employed and each case has had a great outcome," she says.
Brittany is full of admiration for the courage and determination of those struggling with mental health disorders.
"I admire their courage especially when they first come to us and are willing to tell their stories. At those first few meetings we are complete strangers but they give us their trust and basically hand their lives over to us which is incredibly brave. And to see their achievements after a few months is overwhelming and worth every second we spend with them," she says.
To download "Healing Wounds and Warming Hearts," the ACBC's Parish Kit for World Mental Health Day on 10 October see
https://www.catholic.org.au/mental-health-parish-kit/file
For the ACBC prayer card for those struggling with a mentally illness see
https://www.catholic.org.au/acbc-disability-mental-health-card/file
There are also a number of organisations who can assist people who feel they are struggling with possible mental health problems or thoughts of self-harm. They are:
www.beyondblue.org.au
;
www.sane.org
;
www.blackdoginstitute.org.au
;
www.headspace.org.au
;
www.lifeline.org.au
The Australian Government website also provides information on mental health services at
www.mhsa.aihw.gov.au/home/
This vimeo was produced for a "Concert for Life" - on September 10 for World Suicide Prevention Day. The concert was a great success. The vimeo shows how many people, groups and in this case an orchestra gave their time and skills to not only help raise funds for life-saving organisations but emphasise and reinforce the message there is hope for all those struggling with mental illness. The concert was extremely well attended and organisers are hoping to peform Concert for Life - 2016.