Labour Day Mass to Highlight Loss of Weekends and Vital Family Time
Catholic Communications, Sydney Archdiocese,
7 Oct 2015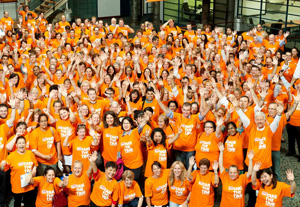 The importance of being able to balance the pressures of work and the fast pace of modern society with the joys and challenges of raising a family will be the focus of the Labour Day Mass to be held tomorrow evening at the Haymarket's St Peter's Julian Church.
"The Labour Day Mass was a long-standing tradition in the Archdiocese and we wanted to revive this tradition and stand in solidarity with unions and workers who are as concerned as the Church at the erosion of family time. In the rush for profits driven by retailers, corporations and other market forces, the human element is being left behind," says Father Peter Smith, Promoter of Justice and Peace for the Archdiocese of Sydney.
Retailers, business owners, clubs and restaurants are currently lobbying the Federal Government to reduce double time penalty rates on a Sunday to bring them into line with Saturday's lower time and a half penalty rates, claiming small businesses, cafes and clubs will not have such a battle to cover costs on a Sunday which in turn would create more jobs.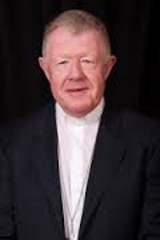 Many doubt such claims and Fr Peter believes we should all be concerned that the hours, wages and the hard won rights of workers are being over taken by a 21st Century economic model which with its focus profitability and productivity rather than on people or the quality of life.
Bishop Terry Brady, Auxiliary Bishop for the Archdiocese of Sydney is behind the move to revive the Archdiocese's former tradition of a Labour Day Mass.
"The Church just like workers, unions and employers has a responsibility to stand up for workers and their families," he says. "Workers are people. They are not just units of an economy. They are mothers, fathers, brothers, sisters, husbands and wives. Each has a value and we cannot divorce the needs of humans to spend quality time with their loved ones from their responsibility to their workplace."
Fr Peter who along with the Archdiocese's Justice and Peace Office helped organise tomorrow's Labour Day Mass says there has long been concern by both Unions, workers and the Church over the manner in which Australia's economic model for the 21st Century fails to consider families and expects people to work long hours and be available to work 24/7.
In 2009 NSW had six and a half days of the year during which retail trading was restricted and most shops remained closed. By 2012 this had been reduced to just four and a half days - Christmas Day, Boxing Day, Good Friday, Easter Sunday and the morning of Anzac Day where shops, clubs and pubs are permitted to open after 1 pm.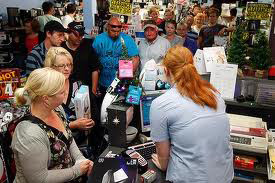 But by April 2012, Boxing Day was under threat. Throwing its support behind Unions NSW's "Take the Time" state-wide campaign, the Archdiocese of Sydney along with other dioceses across the State hoped to prevent the O'Farrell Government from lifting trading restrictions on Boxing Day.
The Church was also deeply concerned that the Bill which had already passed the Legislative Assembly, or lower house, would also clear the way for employees to work during traditional non trading periods such as Easter and Christmas Day.
The Bill would have affected 560,000 men and women employed in the State's retail industry with proponents of the Bill arguing that working on Boxing Day would be a good thing for families as it would put extra money into their pockets.
The Unions disagreed with Gerard Dwyer of the NSW Branch Secretary of the Shop Distributive and Allied Employees Association saying the passage of the Bill would add further stress and disruption to family life.
"We need an economy that works for the people, not the other way round." he said at the time.
The Bill failed to pass but this year shortly before the March State election, Premier Mike Baird announced his government was seeking a mandate to allow shops and department stores to open on Boxing Day.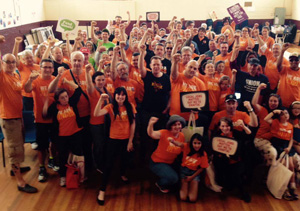 For too long businesses have been at a disadvantage in NSW as a result of the State's "archaic" laws, NSW Treasurer Andrew Constance claimed, saying that the laws were unfair as they allowed shops in the CBD and Eastern Suburbs to open on Boxing Day while those in Western Sydney and other areas were forced to remain shut.
Since last year the ACTU has been running national campaign called "Save our Weekend" in a bid to stop plans by the Federal Government to reduce Sunday penalty rates.
"Weekends still meaning something - a night out with friends, catching a match or playing with your kids," the campaign states and insist that workers who fill our prescriptions, serve us in restaurants, care for our elderly or run our emergency services should be fairly compensated for giving up their weekends.
"While worship on Sunday is important, Sunday is also important as the one day of the week where families are able to spend precious time together," Fr Peter says and disputes the notion that Sunday is regarded in modern society as no different to any other day of the week.
As recently as yesterday, Prime Minister Malcolm Turnbull agreed we now have a seven day economy, but said that over time there would be a move to a more flexible workplace and suggested that it was inevitable Sunday penalty rates would be reduced.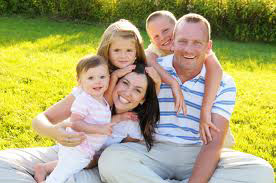 But he added that before this occurred there would need to be widespread acceptance from workers that they would not be left worst off.
Tomorrow evening's Labour Day Mass, which is being held in the city during the working week to allow as many people as possible to attend, will be attended by Unions NSW, union representatives, employers and workers and their family. The Mass will be celebrated by Bishop Terry Brady. Fr Peter Smith will concelebrate and deliver the homily.
The Labour Day Mass begins at 6.30 pm on Thursday, 8 October at St Peter Julian's Church, 641 George Street, Haymarket. All welcome.