St Vincent's Health Takes Action to Change Bullying Culture in Hospitals
Catholic Communications, Sydney Archdiocese,
6 Oct 2015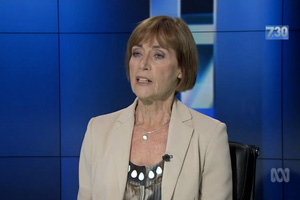 St Vincent's Health, Australia's largest non-government provider of public hospitals including St Vincent's Hospital Darlinghurst, has welcomed the Royal Australasian College of Surgeons' final report into bullying, discrimination and sexual harassment handed down this week.
A systemic and widespread culture of bullying, discrimination and sexual harassment in hospitals across Australia was uncovered by an Expert Advisory Group commissioned by the Royal Australian College of Surgeons.
The publication of the Group's draft report on 10 September followed by the final report this week is deeply concerning and a wake-up call for Australia's health system, says Dr Victoria Atkinson, Group Medical Officer and General Manager Clinical Governance for St Vincent's Health Australia which operates 12 public and private hospitals across the country, including St Vincent's Hospital, Darlinghurst.
"Bullying, discrimination and sexual harassment have many definitions but the simplest describes 'a pattern of unreasonable and inappropriate behaviour towards others with intimidates, offends, insults, degrades or humiliates,' and therefore recognises both the external behaviours and their more subjective consequences," she says, explaining that in a patient-centred landscape the most manipulative bullies are those who hide behind declarations of acting "for the patient."
"This insidious form of bullying implies that anyone who decries such behaviour selfishly undermines their noble intent. The irony of such pronouncements is that data clearly shows that bullying, harassment or discrimination is directly linked to impaired patient safety, raised error rates and an increase in patient complaints," Dr Atkinson writes in the latest issue of Catholic Health Australia's quarterly journal, Health Matters.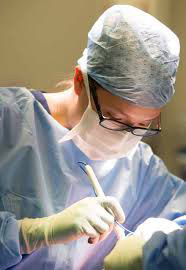 When it comes to bullying and harassment in hospitals and within the Australian health system Dr Atkinson says there can be no more excuses.
Developed by the Expert Advisory Group in conjunction with the Royal Australian College of Surgeons, the Discrimination, Bullying and Sexual Harassment Prevalence in the Practice of Surgery electronically surveyed canvassing more than 350 hospitals as well as thousands of surgeons, trainee surgeons and international medical graduates.
In addition to the electronic survey, independent quantitative and qualitative research was also conducted, a wide range of submissions received and online discussions held for College fellows, surgical trainees and international graduates facilitated by an independent agency.
The survey collected data from late May until late June this year and received feedback from 3,156 surgeons including surgical trainees canvassed. Of this number, 2606 were male, 602 were female with gender of remaining six responders unclear.
The survey was then analysed in detail and initial findings handed down in a draft report by the Expert Advisory Group on 10 September.
What was revealed was a systemic and entrenched culture of intimidation, bullying, humiliation, sexual harassment and discrimination at Australia's hospitals.
Of the hospitals participating in the survey, 71% reported discrimination, bullying or sexual harassment by (at least) one surgeon in their hospital over the past five years.
More than half or 54% of trainee surgeons surveyed reported reported being subjected to bullying, while just under of half or 45% of the surgeons with less than 10 years post-Fellowship also reporting being bullied.
Of the surgeons, trainees and international graduates surveyed 49% revealing they had experienced bullying, discrimination, workplace or sexual harassment. Of this percentage, 39% reported being bullied, 18% reported being discriminated against while 19% had experienced workplace harassment and 7% sexual harassment.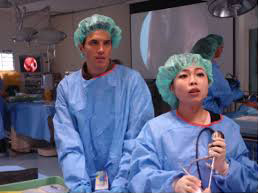 In its summary of the research to the Royal Australasian College of Surgeons, the Expert Advisory Group said the problem of bullying, discrimination, workplace or sexual harassment had been uncovered all surgical specialities with senior surgeons and surgeon consultants the primary source of these problems.
Although senior surgeons and surgeon consultants at Australia's hospitals were found to be responsible for the majority of bullying, harassment and discrimination reported in the survey which included complato junior staff and surgical trainees is relatively small, the issue is widespread and endemic in almost one in four of all hospitals across Australia.
The statistics in the report which show the extent of the problem are deeply troubling. But even more disturbing are the individual stories provided by some of the participating surgeons and trainee surgeons. One female surgical trainee said she was expected to provide sexual favours to a senior surgeon in his consulting rooms in return for his tutorship. Another was forced to do 30-hour shifts until the final weeks of her pregnancy. Yet another was told she would only be considered for a job as a surgeon if she had their tubes tied.
In most instances, the majority of those sexually harassed or bullied by senior surgeons had not reported the incidents to hospital authorities for fear of being "black balled" when applying for future jobs as a surgeon, and regarded making a complaint as "career suicide."
Senior surgeons are the ones who recommend surgical registrars and trainees for positions in public hospitals and are able to wield this power across a large number of surgical trainees of both genders in what is described as "education by humiliation." This power is also used to intimidate and bully other surgeons and medical staff in operating room theatres across the country.
Although the final report handed to the Royal Australasian College of Surgeons makes for uncomfortable reading, Dr Victoria Atkinson of St Vincent's Health says the College deserves recognition for the fearless way in which it has gone about addressing this issue, commissioning the inquiry and reporting on the results.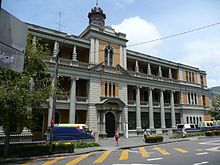 Dr Atkinson has also endorsed the recommendations made by the Expert Advisory Group to the Royal Australasian College of Surgeons which includes actively holding practitioners and employers to account against agreed standards; addressing gender inequality; making it safe for people to raise concerns without fear of retribution and making surgery the career of choice for the best young doctors who will reflect the qualities, diversity and professional excellence the College wants the profession to be known for.
To combat a widespread believe that senior surgeons or consultant surgeons 'are untouchable,' the College is urged to hold Fellows to account against College professional and legal standards.
"Many surgeons are far more concerned about accountability to the College and the threat to Fellowship than to any formal warning from a hospital," Dr Atkinson says and also welcomes the commitment by the College to work more closely with hospitals when a complaint is upheld against a surgeon, pointing out that at present there is no formal mechanism that allows hospitals to report surgeons to the College when bullying, discrimination or sexual harassment occurs.
Like many hospitals, St Vincent's Health has clear guidelines and processes set up to address BHDS and regularly reach out to staff with information and education on bullying, harassment and discrimination.
"Yet the problem continues sector-wide with a number of surgeons having a very significant and disproportionate impact on others, not just female surgeons but also other staff. We need to close that gap," she says.
This week the Royal Australasian College of Surgeons committed to publishing an Action Plan in November this year that will drive changes in culture and leadership, surgical education anbd complaints management, which were identified as the three core areas in the Expert Advisory Report.