Medical Board's Strict Conditions Preventing Philip Nitschke Promoting Voluntary Euthanasia Welcomed
Catholic Communications, Sydney Archdiocese,
29 Oct 2015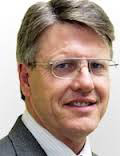 Chris Meney, Chancellor of the Archdiocese of Sydney and Director of the Life Marriage and Family Centre has welcomed the 25 strict conditions imposed by the Medical Board of Australia on controversial euthanasia campaigner, Dr Philip Nitschke.
"It is re-assuring to note that the Medical Board of Australia has acted to end to Dr Nitschke's involvement in providing any advice or information to any patient or member of the public about how to commit suicide," Mr Meney said this afternoon.
Philip Nitschke was suspended from practising medicine by the Board in July last year after an investigation revealed the medical practitioner had communicated by email with Nigel Brayley, a 45 year old Perth man who sought advice on how to kill himself before committing suicide in May 2014.
Although suffering from depression, Nigel Brayley did not suffer from a terminal illness and was still a relatively young man.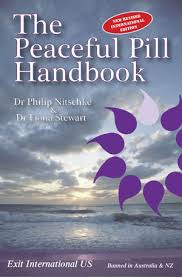 Nitschke never met Brayley in person and knew him only through a series of email exchanges, which from the start Brayley admitted he did not have a terminal illness but was "suffering" and had been for nine months.
Despite not being terminally ill, Brayley was nevertheless able to obtain "The Peaceful Pill Handbook" from Nitschke's advocacy group's Exit International, and information on how to obtain Nembutal. Illegal in Australia, the powerful barbiturate Nembutal also known as the "the Peaceful Pill" is a recommended means to end a life recommended by Nitschke and his followers .
The Medical Board of Australia suspended Nitschke following the Brayley disclosure. However Nitschke appealed to the Northern Terrritory Supreme Court which upheld his appeal, overturning the tribunal's decision of the Board and setting aside the original action. The Norethern Territory branch of the Australian Medical Association did not however reinstate Nitschke's medical licence.
For Chris Meney, what happened to Nigel Brayley was an example of the "slippery slope" the Church and pro-life advocates have long warned about, and which has long been documented in countries such as the Netherlands where euthanasia and assisted suicide are legal.
"Those who decry the slippery-slope argument in reference to euthanasia either fail to perceive or refuse to acknowledge the reality of what is happening," he said at the time and predicted the actions of Nitschke in this instance clearly revealed how any recognition of what he described as "state sanctioned killing would end up."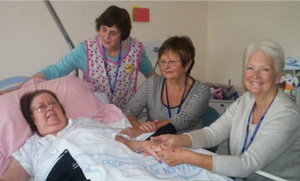 "The exception becomes the norm and this increasingly distorts how we see our obligations to the sick and the vulnerable. This is accompanied as has been shown in the Netherlands by a fatalistic acceptance on the part of those who are ill to regard themselves as unacceptable burdens," he said.
In the wake of the Medical Board's decision and the 25 restrictions the Board has placed to limit the scope of Nitschke's medical practice, and prevent him from promoting euthanasia and providing advice to any patient or member of the public about how to commit suicide, Mr Meney said that euthanasia or physician assisted suicide should never be the answer to suffering or pain.
"We all understand the vulnerability which our loved ones and others experience when they are seriously ill or infirmed. In such circumstances the Christian tradition of good palliative care and support has much to offer. Our medical practitioners are a vital part of the network of care and support which operates in our community," he said. Meney also points out how palliative care, which is still a relatively new medical discipline, continues to make giant steps forward where suffering can be alleviated, depression treated and patients cared for with compassion and consideration until they breathe their last.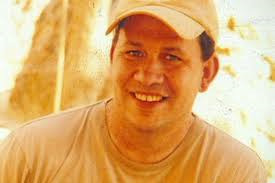 "The best antidote to euthanasia is to continue to work to achieve good quality medical care and especially palliative care for all our fellow Australians. They deserve much better than simply being offered either a way to kill themselves or an option to enlist others in that purpose," he said.
Nitschke was investigated by the Medical Board of Australia in July last year about his responsibility as a physician with a duty of care and obligation as a doctor in the case of Nigel Brayley. But instead of counselling Brayley to seek medical help from a GP or psychiatrist, Nitschke who never met the man and going only on what turned out to be fairly limited correspondence of emails, had diagnosed the 45 year old as "being of rational mind."
"The point was that he (Brayley) came along and he gives a very good account of himself and if a 45-year-old comes to a rational decision to end his life, researches it the way he does, meticulously, and decides that now is the time I wish to end my life, they should be supported," Nitschke said at the time.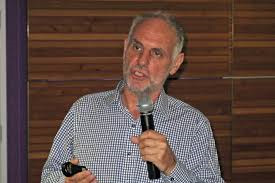 The Medical Board disagreed and calling an emergency meeting, moved swiftly to suspend his license to practice medicine, calling him a "serious risk to health and public safety."
Now after many months of legal and tribunal proceedings, a mediated settlement has been reached. Under the conditions imposed by the Board, Nitschke can no longer run how to commit suicide workshops, distribute the Peaceful Pill handbook or videos or online fora. He will also be prevented from providing advice and information on suicide or Nembutal or being involved in its manufacture. In addition he will not be able to prescribe supply or administer barbiturates, opiates without authorisation in writing by a palliative care physician.
He must also refer patients or members of the public interested in suicide to a registered health practitioner or a local mental health service.
Nitschke's wife, Dr Fiona Stewart has replaced her husband as Exit International'sd Director.
Meantime Nitschke is trying to carve out a secondary career as a comedian. He recently performed at the Edinburgh fringe festival with a show called Dicing With Death. His wife described it as a successful debut "so he's now looking to establish his comedy career".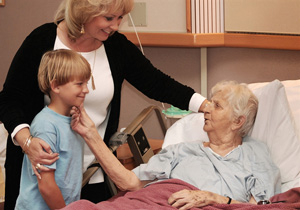 Ironically, at the same time the Medical Board of Australia has prevented Nitschke from promoting euthanasia and assisted suicide, the Daniel Andrews Government in Victoria is continuing with its wide reaching Inquiry into End of Life Choices, with the eight member committee set to begin regional public hearings on Thursday, 28 October.
Both Labor and Greens politicians are pushing for voluntary euthanasia to be made legal in Victoria with a Bill legalising assisted suicide to be debated in Parliament once the Inquiry has concluded.
"Dutch ethicist Dr Theo de Boer, an advocate of euthanasia who changed his mind because of the inherent dangers, has long warned that once the genie is out of the bottle, it is not likely ever to go back in," says Chris Meney.