Strong Response to Sydney's First-ever Catholic School for Students with Special Learning Needs
Catholic Communications, Sydney Archdiocese,
27 Oct 2015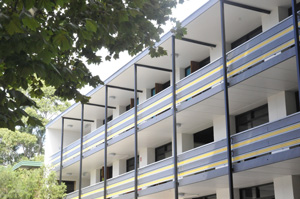 The response from parents to Sydney's first-ever purpose built Catholic Secondary Special School for children with moderate intellectual disabilities and complex learning needs set to open in February 2016 has been even stronger than expected.
More than 145 parents attended two special information evenings held earlier this year and according to Principal Dr Ian Jackson, enrolments for the Eileen O'Connor Catholic College, Lewisham, have been coming in at "warp speed."
Although enrolments only opened a short time ago, the original target of 10 students for Year 7 and a further 10 for Year 8 has already been met. While classes will be kept small to enable individual attention and one-on-one teaching to help each child realise their full potential, Dr Jackson insists there no deadline for enrolments and that that interviews with parents and assessments of prospective students.
Due to the strong response from parents across the Archdiocese, the numbers of youngsters accepted for the College's initial intake of Years 7 and 8 students are now expected to reach a total of 30, with 15 in each class.
The enrolment target for 2017 will increase to 40 with students enrolled this year moving up to Years 8 and 9, and the newcomers enrolled in Year 7. From there, numbers will continue to increase and will eventually cater for up to 90 students from Years 7 through to Year 11.
But as Dr Jackson points out, the new College is not a "stand alone" but instead is very much part of an integrated system that eventually include a K-9 Special School for primary age students with learning difficulties and moderate intellectual disabilities, as well as a network of regional satellite classes for 150 Catholic systemic primary and secondary schools across the Archdiocese to help students with special learning needs.
In addition, the Archdiocese of Sydney's Catholic Education Office will establish a Centre of Excellence at Lewisham to train and develop best practice special needs teachers to assist, teach and support children at Eileen O'Connor College and in the satellite classes for children with learning difficulties planned to be implemented across all Sydney's Catholic schools.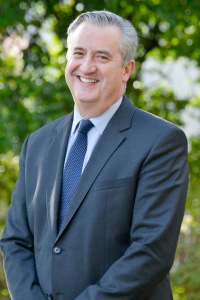 Less than 10 months ago in his first education announcement after being appointed Archbishop of Sydney, the Most Rev Anthony Fisher OP gave details of this ground-breaking multi-stage initiative, and outlined his long range vision to support students with special needs.
The Archbishop who was Chair of the Catholic Education Commission NSW (CECNSW) from 2005-2006 and from 2009-2015, has long promoted the transformative power of education and like his predecessor, Cardinal George Pell has long held the view that the high quality learning experiences offered by NSW Catholic secondary and primary schools be available to all children, regardless of the challenges they face in terms of physical, cognitive or intellectual disability.
According to figures released in 2013, more than 12,700 or one in 20 of all students enrolled at the 583 Catholic schools across NSW had a disability, a number that is expected to increase further in in 2016 and 2017. Nationally Catholic schools educate assist and support over 32,000 children with disabilities with more than a third of these attending schools in NSW.
The opening of the Eileen O'Connor College at Lewisham on 28 January next year will concentrate on children who may have autism, dyspraxia, dyscalculia, auditory or visual processing problems or moderate intellectual disabilities to ensure they reach their full potential.
"Many children with moderate special needs get a bit lost in mainstream schools where classes are much bigger and where they struggle to keep up. Our approach will be more holistic and address students' social and vocational needs, build their resilience and equip them for life after they leave school," says Dr Jackson. She explains that while numeracy and literacy will be part of the approved Board of Studies curriculum, the emphasis will be on involving students in learning that is exciting, meaningful, and transformational, and will also equip them for life after school spiritually, emotionally, intellectually, socially and physically.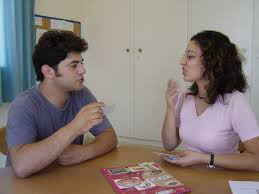 Taking a multi-disciplinary approach to education, the College will also focus on training students in life skills that many of us take for granted, such as catching a bus, shopping and the ability to make small but important everyday decisions.
Students at Eileen O'Connor Catholic College will not only have vital back up support from trained speech pathologists, occupational therapists and counsellors but will have individual programs of learning tailored especially for them.
In addition the College will have superb resources to encourage and aid learning including the latest in Information Technology. Using specially designed programs for IPads and Apps students will be able to can set their own pace. With the help, guidance and encouragement of their teacher, children who have difficulty writing, reading, or are confused by numbers find the visual cues and interactive IT advances an easier way to learn, Dr Jackson says.
Despite the one-on-one care and teaching each student will receive at Eileen O'Connor Catholic College together with back up support such as speech or occupational therapies, the affordable low fees parents pay for their child to attend one of the Archdiocese's 150 systemic primary or secondary schools will be no different for families of special needs students who attend Eileen O'Connor Catholic College.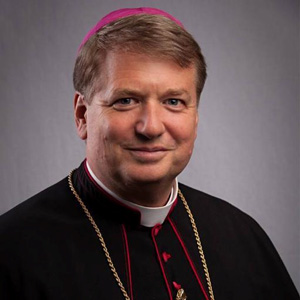 Named after Eileen O'Connor, the Sydney born co-founder of Our Lady's Nurses for the Poor who lived from 1892 to 1921 and was herself severely physically disabled, the College is the result of more than 200 hours of interviews with principals, teachers, parents, and Catholic Education Office and regional office staff. Surveys among school teaching staff and principals were also taken together with the support needs of students with significant and complex disabilities explored and investigated.
The months of research led to the recommendation of the Strategic Plan and Framework for Special Education in the Archdiocese of Sydney. Released in August last year this far reaching document led to the decision spearheaded by the Archbishop of Sydney to set up a Special School to provide Catholic families across Sydney with alternative educational options for children with learning difficulties and moderate intellectual disabilities.
With a Doctorate in Special Education, Masters degrees in Curriculum Development and Psychology and a former lecturer in Special Education at the Australian Catholic University, the College's founding Principal, Dr Jackson was very much involved with the Strategic Plan that led to the establishment of the Archdiocese's first ever school for children with learning difficulties and intellectual disabilities.
With more than 30 years experience in the special education sector, most recently as Special School Network Consultant with the Archdiocese of Sydney's Catholic Education Office, Dr Jackson's particular research focus has been on the role played by principals and school leadership teams in engaging staff around pedagogy, culture and mission in promoting inclusive practices and quality outcomes for students with disabilities.
"There is a great need for the Eileen O'Connor Catholic College," Dr Jackson says. "It is a great privilege to work with special needs children and their families. To be entrusted with these children and the trust put in us by their parents is both humbling and a very special privilege," he says.