Colloquium Offers Insights & Deeper Understanding of Papal Encyclical: Laudato Si'
Catholic Communications, Sydney Archdiocese,
22 Oct 2015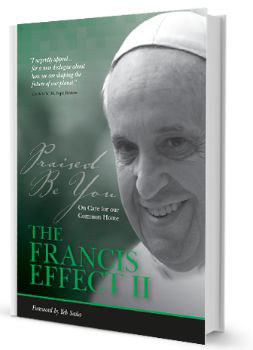 More than 100 are expected to attend the Sydney all-day Colloquium to discuss and explore Pope Francis' historic encyclical, Laudato Si' on Tuesday, 27 October and come up with ways to meet the challenges of caring for our common home in our day to day lives.
"The Francis Effect II" Colloquium will be held at Dooleys, Lidcombe Catholic Club and will draw on elements from the book of the same name which was released in August this year, which featured 12 prominent Catholic leaders from across Australia giving their individual perspectives and insights on "Laudato Si' Praised be You - On the Care of our Common Home."
The book was published by Catholic Mission, Catholic Religious Australia and Catholic Earthcare Australia who have again joined forces to host a series of "The Francis Effect II" Colloquiums across the country. In addition to Sydney's Colloquium next week, there are at least nine similar Colloquiums planned for Melbourne, Brisbane, Hobart, Adelaide as well as in major regional centres in Victoria and NSW from November 2015 through until February and March 2016.
"The Colloquiums will assist participants to explore Pope Francis' vision as it is expressed in Laudato Si' into our own lives," says Peter Gates, Deputy National Director of Catholic Mission.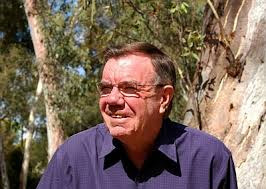 The Sydney Colloquium as well as those planned to be held in other cities and States over the next several months will present a one-day formation program, and are designed to provide leaders and staff within parishes, Catholic education and the wider Church to study, discuss and appropriately apply the teachings of "Laudato Si'."
The keynote speaker in Sydney will be Father Denis Edwards whose chapter in the book on which the Colloquiums are based, wrote powerfully about "Hope for Our Common Home."
A renowned Catholic theologian, Father Denis Edwards is a Professorial Fellow at the Australian Catholic University's Institute for Religious and Critical Inquiry. Based at ACU's Adelaide campus, Fr Edwards was previously a Professor with the School of Theology at Flinders University where he lectured on God the Trinity, Christology, Ecclesiology and the Theology of Faith and Revelation.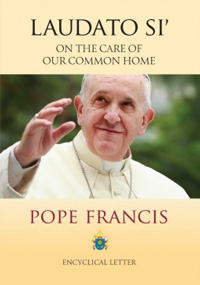 For many years he has also been deeply engaged in the dialogue between science and religion and has become one of the world's leading authorities and contributors to the developing field of ecological theology. Fr Edwards is also a prolific author on this subject and his books, which are in demand worldwide, include Jesus and the Natural World (Garrett Publishing), Ecology at the Heart of Faith (Orbis Books), Partaking of God: Trinity, Evolution and Ecology (Liturgical Press) and Breath of Life: A Theology of the Creative Spirit (Orbis Books).
Fr Edwards strongly believes stewardship is pivotal in the Christian message and that the process of conversion includes a responsibility that all creation is a precious gift to be loved, respected and protected. For Christians, he writes that the deepest reason for this conversion is that we see the Earth and all its creatures as God's good creation, and in his book Jesus and The Natural World he cites St John Paul II who during his papacy stressed the importance of the change of mind and of life in what he described as "ecological conversion."
Next week's Sydney Colloquium will also include workshops, Q and A sessions as well as short presentations from local practitioners on how they are meeting the challenges advocated by Pope Francis in Laudato Si' in their own parishes and communities.
The Colloquium also offers participants the opportunity to gain further inspiration on what can be done at a grass roots level from the presentations given by Blacktown's St Patrick's Primary School and by Father Gregory Jacobs SJ, Parish Priest at the Holy Family Catholic Parish, Emerton.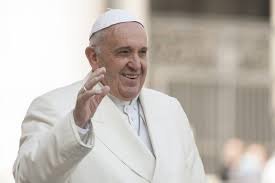 The Primary School along with Blacktown's St Mary's Catholic Primary School have instigated a Connect, Share and Care program while at Emerton's Holy Family Catholic Parish, Fr Jacobs and his parishioners have come up with other ideas that individuals as well as parishes can adopt.
Together with Fr Denis Edwards, Fr Jacobs contributed a powerful chapter to the book, "The Francis Effect II: Praised be you - Care of our Common Home." With degrees in Chemistry, Theology and Education, History and Philosophy of Science along with recently completing advanced studies of Science and Religion at Edinburgh University, his presentation promises to be powerful as well as insightful, and is expected to expand on the chapter he wrote for the book entitled: "Parishes caring for our Common Home."
"Pope Francis' challenge to respond to God's call for an ecological conversion is addressed to all people and has captured the attention of both the Catholic and secular worlds," says Catholic Mission's Peter Gates, adding that next week's Colloquium offers participants a unique opportunity to explore Pope Francis's vision and further their understanding of the Holy Father's historic document.
For more information or to register for next week or any of the upcoming colloquiums around Australia see www.thefranciseffectii.com