Abortion by Phone an Abomination & Dangerous
Catholic Communications, Sydney Archdiocese,
1 Oct 2015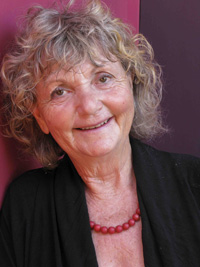 Leading Australian social scientist, biologist and women's health researcher, Dr Renate Klein has slammed a new service that allows Australian women to order the "abortion pill" RU486 by phone and without a face-to-face medical or psychological consultation.
"Abortion by phone is an abomination. It is also unsafe and dangerous, particularly for women in regional areas," she told Catholic Communications this morning.
Earlier this week a group calling itself The Tabbat Foundation launched a telephone service to allow Australian women to access abortions over the phone. Costing around $250, the abortion drug RU486 and its companion drug PD (prostaglandins) are posted to the women after they are given a medical assessment by phone.
In Australia to obtain RU486/PD it is necessary to have approval from a doctor. However assessing someone's medical condition by phone is alarming, Dr Klein says.
Family Planning groups and Pro Choice advocates are hailing the abortion-by-phone service as a breakthrough for women especially for those in rural and regional areas who currently have to travel long distances or even interstate to terminate an unwanted pregnancy at clinics in the city.
But it is women who live in the country and towns across regional Australia who will be most at risk, Dr Klein warns.
Dr Klein says prescribing RU486 and its companion drug PD (prostaglandins) by phone in order for a woman to terminate a pregnancy via a chemically-induced abortion is not only high risk but is at odds with the Royal Australian College of Gynaecologists and Obstetrician guidelines which recommend these drugs only be taken if a woman has easy and ready access to emergency departments.
"In the case of women in regional and rural areas this is not the case, with many of them far from hospitals or even a doctor should something go wrong," she says.
These concerns have been echoed by obstetrician and former president of the Australian Medical Association, Dr Andrew Pesce who pointed out that about 10 to 20 percent of women who have a chemical abortion using RU486 and PD will not completely miscarry and will require a subsequent surgical procedure.
"The last thing I want to see is women who have taken this pill (RU486) end up with pain and bleeding and in an Emergency Department in a busy hospital on a Saturday night," he told the media this week.
Not only have these type of chemical abortions resulted in deaths overseas, and a woman in Melbourne losing her life in 2010 after being treated with RU486/PD, but these types of abortions have also resulted in difficult to diagnose life-threatening infections, severe haemorrhages that needed urgent blood transfusions and in some instances where the foetus has not been fully expelled, needing urgent life-saving surgical intervention.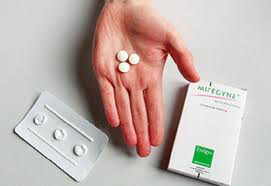 Dr Klein is disturbed to hear that since news broke of The Tabbot Foundation's launching its abortion-by-phone on Monday, the Foundation has been swamped with calls of more than 400 day.
Quoting former Prime Minister Julia Gillard who insisted "women should have the right to choose" and the Deputy Leader of the Labour Party, Tania Plibersek who as Health Minister approved listing RU486/PD on the Pharmaceutical Benefits Scheme two months before the Federal Election in September 2013, the Tabbot Foundation website insists "home-based medical abortion" do not compromise safety. The website also cites a study by the University of San Francisco which examined billing data of 50,273 fee-for-service women who had just under 54,900 abortions in the 12 months from 2009 and 2010, claiming the data put the number of complications within six weeks of the procedure at just less than a quarter of one percent.
What the site and what the Tabbot Foundation doesn't say is that the study undertaken included abortions performed in a medical clinic where the foetus is removed by suction as well as chemical abortions where miscarriage is triggered by the combination of RU486/PD.
For abortions involving RU486/PD the complication rate was 5.2% with the billing records showing women had returned to a clinic or ER suffering haemorrhage, severe bleeding or infection or an incomplete miscarriage needing the surgical removal of the unexpelled foetus.
Just as Dr Klein takes issue with the term "medical abortion" used to describe RU486/PD abortions, pointing out that such terminations are not medical but chemically-induced, she also takes issue with claims that such abortions are also "discreet, safe and quick."
"How can a procedure be called 'quick' when it can take more than six weeks (45 days) to be completed?" she asks.
However in spite of overwhelming evidence over the past 20 years, most women are still unaware of the risks involved with RU486/PD abortions.
"How can country women know after reading the mainstream media that this wonderful abortion pill is really going to help them, that the reverse is true, and that it is far too dangerous for them to even consider going down this path," she says.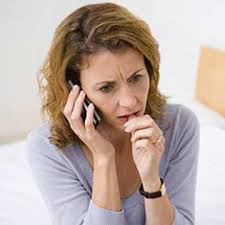 Dr Klein is the author of a new 90-page foreword in a revised edition of "RU486: Misconceptions, Myths and Morals" (Spinifex Press rrp$14.95). Regarded as one of the classic texts on RU486/PD, the book exposes the myths and false claims made about the safety and ease of using these drugs and was singled out for a Human Rights Award for non-fiction shortly after it was first published in the 1990s.
In her preface to the new edition Dr Klein documents the uncertainty, unpredictability of a chemical abortion along with the extreme pain, nausea, excessive bleeding and risk of infection that can last over a period of weeks. She also cites recent studies that have found the antiglucocorticoid properties of the so-called abortion drugs and have been linked to death from bacterial infections.
Antiglucocorticoid activities can also trigger severe asthma attacks with data also indicating the drugs may also have adverse effects on women with epilepsy, kidney or pulmonary disorders, or gastrointestinal and liver disorders.
She also cites a recent important study that found the women over 35 who smoke and undergo a RU486/PD abortion are at heightened risk of a serious cardiovascular event.
The new updated edition of "RU486: Misconceptions, Myths and Morals" (Spinifex Press rrp $24,95) is available at all leading bookstores or by logging on to www.spinifexpress.com.au