"Sick With Worry" - Vinnies' Report on Life on the Front Line of Poverty & Inequality
Catholic Communications, Sydney Archdiocese,
16 Oct 2015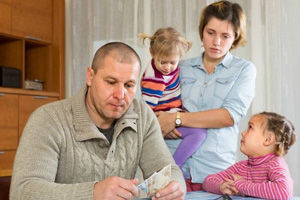 For men and women struggling on the margins, what shines through ahead of everything else is their desire to participate and be productive contributing members of society, says Dr John Falzon, CEO of the National Council of St Vincent de Paul Society.
Coinciding with National Anti Poverty Week which runs from 11 - 17 October, Dr Falzon launched Vinnies' most recent report into poverty in Australia in Canberra yesterday.
Unlike Vinnies previous report published in its 2013 report entitled: Two Australias: A Report on Poverty in the Land of Plenty," this year's report focuses on the faces and real life stories behind the statistics.
"Sick with Worry" tells the personal stories of 20 men, women and children across Australia, revealing their courage and despair as they battle the stigma attached to poverty, the inherent insecurity, the constant threat and fear of homelessness and the ongoing housing stress they face as they struggle to feed their families, pay escalating utility bills and ever-increasing rents.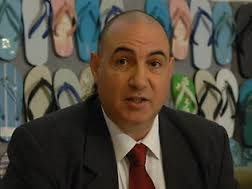 Over several months, Vinnies researchers conducted 70 interviews around Australia from which key themes emerged. These included well-known obstacles faced by the poor such as the severe shortage of stable affordable housing, incomes that have not kept pace with the cost of living, and underemployment where shifts have been cut back and where finding secure full-time jobs has become increasingly difficult.
But the themes that also emerged from these interviews were the disproportionate impact of poverty on women and for people with a disability, the severe structural barriers to participation and employment that they continue to face.
St Vincent de Paul Society's task is to transform these personal stories of injustice into a powerful collective struggle for a society in which people are not blamed because economic structures lock them out, or in some cases lock them up, and where people are not told they would not be poor if only they chose to be a little more productive, Dr Falzon says.
He also pointed out that throughout the many interviews conducted, what shone through was a strong desire of those on the margins to participate and contribute.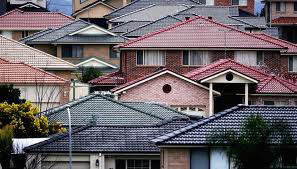 "What also shone through was an overwhelming love for their children," he says.
Many single mothers and couples go without food or cut back to just one meal a day in order to afford all important food for their growing children.
The number of those living below the poverty line in Australia has increased from 13% of the population in 2013 to 13.9% today.
"Currently each day in Australia there are around 2.5 million men, women and children struggling to get by," Dr Falzon says.
While many of those whom Vinnies' assists receive income support payments, many also work, with the Report finding that around 33% of those living below the poverty line reported "salary from paid work" as their main source of income.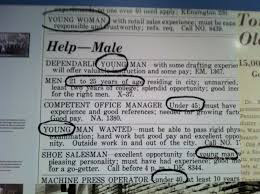 In interviews and research, the Report also found that while low income and poverty affected a wide range of people, women were significantly more likely to experience deprivation than men, with many forced to flee with their children from situations of domestic violence, but with no money, no support and little but the clothes they are wearing.
"I have three boys and had worked full-time for over 18 years," Thea says in one of the stories published in Vinnies' "Sick with Worry" report. "The last six years unfortunately took a turn for the worse: my ex husband and father of my two youngest caused our life to be a world of violence, dramas and humiliation. It was physically and mentally draining. I lost my home. With no family or confidantes to talk to or help financially, the volunteers at Vinnies have always offered to do what they can."
Thea reports that she had been back at work for the past 12 months, but now her contract had finished about the same time the family car needed $2500 spent on a new transmission and on the day her washing machine and vacuum cleaner blew up.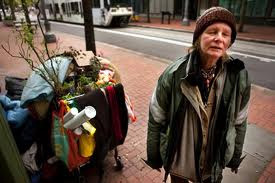 "I pay $285 a week rent and try to make ends meet on Newstart: $450 a week. My rent got behind, gas and electricity accounts became too much, with water and food on top. It (the struggle) not only causes stress, worry and anxiety, but also shatters self esteem and causes humiliation," she writes.
Story after story published in Vinnies report gives a heart wrenching insight into what it is like to be desperately trying to keep your head above water and your family together.
In addition to these revealing stories of what Vinnies' calls "the frontline of inequality in a prosperous country," the Society has made a series of strong recommendations to lift people out of poverty by giving them the support, respect and dignity they deserve.
Among the recommendations is an immediate increase of $50 per week in the Newstart Allowance, which has not been increased since the mid 1990s. Vinnies also wants to see all income support payments indexed to wages rather than the far lower CPI and has called on the Government to make any Income Management scheme such as the Cashless Welfare Card an opt-in initiative rather than compulsory.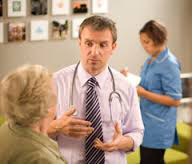 Vinnies has also called for minimum wage and penalty rates to be maintained and strengthened.
In addition Vinnies' National Council wants the Federal Government to commit to a National Jobs Plan alongside comprehensive plans for affordable housing and health.
"The Federal Government must take the lead on tackling homelessness," Dr Falzon says and wants all government services to be properly funded, including those for survivors of domestic violence so they can stay in their homes, access free community GP services, Indigenous and rural health services, primary and secondary school education for their children and other vital social services.
To read the full "Sick with Worry" Report and the often inspiring and always courageous stories of those battling poverty see: www.vinnies.org.au/page/Publications/National/Articles_Reports__Speeches/Sick_with_worry_2015_national_report/