Removing Religious Education from Public Schools Counter Productive
Catholic Communications, Sydney Archdiocese,
13 Oct 2015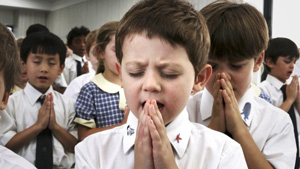 Calls to axe all religious education from public schools is a counter productive and knee-jerk reaction to recent claims teenagers are being radicalised in the classroom.
Following the murder of Curtis Cheng, the 58-year-old police accountant at Parramatta by 15-year-old radicalised Islamic extremist, Farhad Khalil Mohammad Jabar, there has been a growing number of calls for religious education and the holding of prayer groups to be banned at all government schools.
Some academics such as Southern Cross University sociologist Cathy Byrne are arguing that prayer groups and religious education should be curtailed.
At a time when many politicians are calling for more school-based programs to teach about moral and spiritual values, including religion, Senior Research Fellow at the Australian Catholic University and co-author of the Review of the Australian National Curriculum, Dr Kevin Donnellly says he finds that particularly strange.
A Senior Research Fellow at the Australian Catholic University and co-author of the Review of the Australian National Curriculum, Dr Donnelly also finds the recent decision in Victoria to remove religious instruction from the formal school curriculum to be counter-productive given the need to teach young people about religious faith and the Judeo-Christian values on which Australia was founded such as individual rights, freedom of speech, open debate and freedom of religion.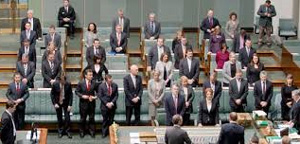 "There is no denying that Australia is a Western liberal democracy where Christianity is the major religion and where Islamic terrorism represents a significant threat," he says. But he is adamant that axing religious education from public schools is not the answer.
Jude Hennessy, Director of the Confraternity of Christian Doctrine for the Diocese of Wollongong, agrees, and describes attempts to shut down religious education which has been part of the school curriculum for more than 100 years, as biased and ill-informed.
"The call to remove Religious Education from public schools because of claims that students are radicalised via public school Islamic prayer meetings is in itself radical and is an attempt by atheistic groups to plough on with their agenda, equating the word secular with 'freedom from' rather than 'freedom of' religion," Mr Hennessy says.
He believes that if we want to stop radicalisation and extremes of any faith or ideology, the best way to do this is by ensuring that the content and focus of Religious Education is approved.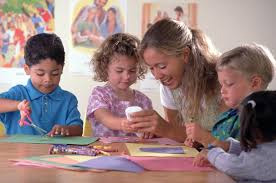 "What better way to do this than by ensuring we have sound, robust, publicly available and scrutinised Religious Education curricula as we do in NSW, with trained teachers and approved courses," Mr Hennessy says.
He also makes it clear that prayer groups which some academics and members of the public are now blaming for the radicalisation of some public school students are not conducting Religious Education.
"These groups were conducting their operations in an unsupervised manner at lunch time. They didn't have a curriculum and I doubt they had training as is required of Special Religious Education providers," he says.
However by monitoring prayer groups and having only trained and qualified providers leading this groups could be used to strengthen a student's sense of wellbeing, happiness, self esteem and sense of purpose rather than creating division, confusion, radicalisation and hatred, Mr Hennessy says.
Special Religious Education at Australia's public schools involves trained teachers from the Catholic and other Christian denominations as well as those from other faiths such as Hindu, Muslim, Judaism and Buddhism, and is an optional 30 minutes per week course.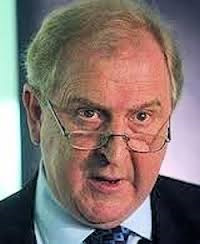 Not only do these classes by trained teachers help instil important ethical and moral values, but in Australia's vibrant multi-cultural society led to better understanding and tolerance of the beliefs of others. The classes also help students to explore and celebrate the Judeo-Christian heritage on which Australia was founded, says Dr Donnelly.
"Australia is a Christian country. At the time of Federation in 1901, 96% of all Australians described themselves as Christian. While this figure is now about 62%, the reality is that Australians still turn to the church as Christians in moments of sorrow and loss," he says.
At the 100 year ANZAC commemoration of Gallipoli in April this year, the Lord's Prayer was recited and Australians across the country attended their local churches to mourn the death of those killed in the Malaysian Airlines tragedy when MH17 was shot down over Ukraine in July 2014.
The Westminster system of government which Australia has inherited is based on Christian values and beliefs, Dr Donnelly says and points out this is why the Lord's Prayer and the Preamble in our Constitution refer to "Almighty God."
"The freedoms we take for granted such as separation of powers, trial by jury, innocent until proven guilty and equal rights for women are denied by millions around the world," he says.
While conceding that some in Australia who argue that we are a secular nation and therefore there is no room for Christianity; especially in relation to being involved in public debate, Dr Donnelly is unequivocal: "They are wrong," he says.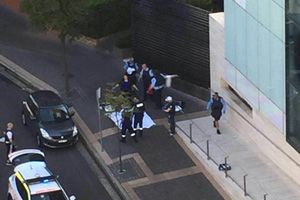 "To argue that religions should have a greater place in the school curriculum is not to proselytise. Rather it is to recognise while we are a secular society, that students need to encounter a more transcendent sense of life that incorporates a strong moral, spiritual and ethical dimension," Dr Donnelly says adding that "religion is not only a fundamental aspect of any culture and if students are to be culturally literate, religion needs to be incorporated into the formal curriculum."
In the wake of Curtis Cheng's murder there has been a groundswell of academics and members of the public, calling for NSW and other States to ban prayer groups and religious education in public schools.
"Getting rid of Religious Education or prayer groups is akin to calling for a ban on Science from public schools because scientists are behind the development of nuclear bombs," says Jude Hennessy. "What we need at the moment is not a ban but more prayer groups, especially interfaith prayer groups, in order to stem the tide of hatred which anti-Muslim extremist as well as Muslim extremists wish to impose on our nation."
Victoria's Labor Government will remove Special Religious Education from Victoria's Government schools from January 2016.