More Than 4,000 Students from Sydney's Catholic Schools to Begin 2015 HSC Today
Catholic Communications, Sydney Archdiocese,
12 Oct 2015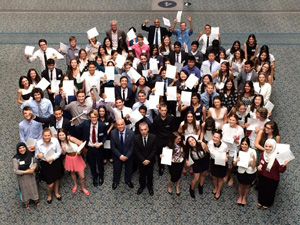 For 4,482 Year 12 students at Sydney's systemic Catholic high schools today was a milestone in their education.
They were among the 70,300 17 and 18 year olds across the NSW who began their HSC exams this morning.
Starting at 10.20 am the 2015 HSC began with the first paper for this year's compulsory English (Standard) or English (Advanced).
Dr Dan White, Executive Director of the Archdiocese of Sydney's Catholic Education Office (CEO) wished students the best of luck in the examinations which will run from today, 12 October until 4 November.
"Our thoughts and prayers are with all HSC students during the next crucial few weeks," Dr White said and urged those sitting for the HSC to trust in themselves and do the best they can.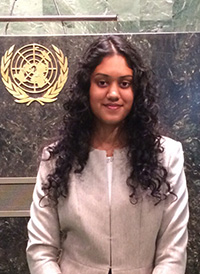 While the HSC represents an important milestone and the culmination of many years of hard work, he told students to remain as relaxed as possible, to get plenty of sleep and not become overly stressed and anxious over the next few weeks.
Dr White understood that this can be difficult and nerve-racking time for many students sitting the HSC, but he said it was also an exciting opportunity to show what they had learned during their 12 years of schooling.
Last year, Sydney Catholic students excelled in the HSC. Not only was Sydney's Catholic schools' ATAR average of 73.4% above the average score for the State, but six of these schools scored a remarkable 90% or above in each of the HSC courses undertaken by their students.
The schools that achieved these outstanding results were Marcellin College, Randwick which scored an average of 96.1%; St Ursula's College, Kingsgrove with 93.7%; Brigidine Catholic College, Randwick with 92.8%; St John Bosco Catholic College, Engadine with 92.6%, Bethany College Hurstville with 90.9% and Freeman Catholic College at Bonnyrigg Heights with 90.6%.
Eight other schools in the Archdiocese also achieved impressive results with average scores ranging between 80% and 90%.
The number of Catholic students achieving marks in the top two bands jumped by more than 1000 to 9507 last year with 60 of these students achieving marks of between 90 and 100.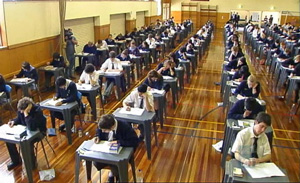 Although proud of the high academic standard achieved by Sydney's Catholic schools, Dr White reminds students and their families that many options are available in terms of both future education and career choices whatever ATAR score is achieved.
Over the past few days many well known successful politicians, businessmen and personalities have gone public with their own experiences sitting the HSC with NSW Premier Mike Baird taking to Facebook last night to report that his HSC results were average at best.
"Truth be told, I was much more interested in catching waves (and girls) than studying," he wrote adding that "life isn't defined by exams, it begins after they are finished."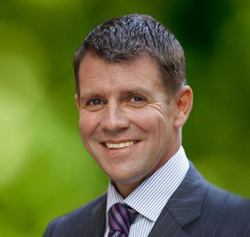 As Dr White also advises, it's important to students to do their best but even more important to keep things in perspective.
As the Premier tells HSC on his Facebook post: "When you walk out of the exam the world is at your feet...and most of us oldies will tell you the best days are yet to come."
With English kicking off HSC exams today, it is worth noting that each student will have their English papers assessed by at least 11 markers and their Mathematics exams by six markers.
More than 5000 markers will mark this year;s HSC exams with around 45% of these marking papers on line, with 64 of the HSC courses either being fully or partially marked on line.
The 2015 HSC results will be available before Christmas and with students able to access their marks on line from 6.00 am on Wednesday, 16 December.