Archbishop Tutu Prays for Australia's Aboriginal People
Catholic Communications, Sydney Archdiocese,
22 Sep 2014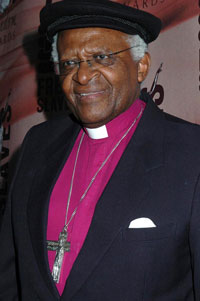 South Africa's admired social rights activist, retired Anglican Archbishop Desmond Tutu has issued a statement supporting calls for a truth and justice commission to lay bare "the horrors of the past" suffered by Australia's Aboriginal peoples and wants this followed by a national healing process for all Australians.
"It is a severe indictment on Australia that many of its Indigenous peoples still feel their culture and dignity are being eroded, and that they continue to be treated as second class citizens 42 years after the (Australian Government) signed the International Covenant on Economic, Social and Cultural Rights," he says, accusing Australia's legislation known as the Northern Territory Intervention introduced in 2007 of "virtually stripping them of their voice."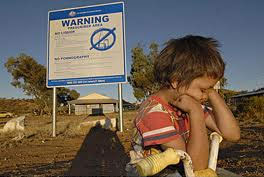 Under the Northern Territory National Emergency Response, popularly known as the "Intervention," a percentage of welfare payments are quarantined, or in some cases where child neglect is involved, taken in entirety. In addition, permits allowing access to Aboriginal communities have been suspended with compulsory acquisition of townships held under titles that come under the Native Titles Act 1993 into five year leases, with compensation to Indigenous owners still unclear.
Consultation with Aboriginal elders in these communities and as a result of the legislation Aboriginal community councils have been closed down and many aspects of Aboriginal peoples' lives transferred to non-Indigenous institutions, he says.
"The exclusive of local Aboriginal perspectives from decision-making is directly eroding customs, laws, languages, and land use aspirations," Archbishop Tutu adds and cites the fact that although Aboriginal peoples make up just 3% of Australia's population, more than 50% of youth in detention are Aboriginal.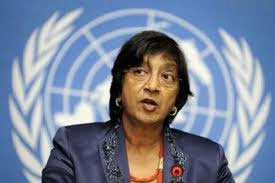 Making the statement as part of yesterday's UN International Day of Peace, the first black Archbishop of Cape Town who gained worldwide fame with his courageous and unrelenting opposition to Apartheid, says he prays for the rights of Aboriginal Australians to determine their own destiny.
"There are no first-class and second class citizens on earth, just citizens, sisters and brothers of one family, the human family, God's family. Our diversity is a gift from God. It strengthens and enriches us," he says. "All people, regardless of their looks, cultures or beliefs - including the Aboriginal Peoples of Australia - are equally entitled to dignity, to justice and to the right to participate in decisions affecting their own lives," he says.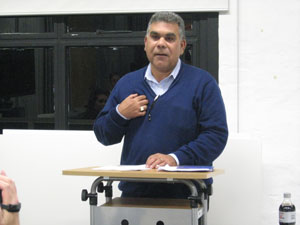 The Archbishop's statement was written after he was contacted by Aboriginal elders Djinyini Gondarra, senior Dhurill clan leader of the Yolngu peoples of north east Arnhem Land and Rosalie Kunoth-Monks, a former Anglican nun based in Utopia in Central Australia who expressed concern at the slow progress being made by Australia towards Indigenous Self Determination.
"Aboriginal elders say that although the Aboriginal Land Rights Act of 1976 transferred much of the Northern Territory to Aboriginal peoples, the peoples never had the opportunity to draw true advantage from the land," Archbishop Tutu says, explaining that when the Act passed the Indigenous people of the Northern Territory were ill-prepared to deal with the complexities of Western bureaucracies with their efforts undermined by under-development and neglect.