Religious Freedom Fundamentally Important - Attorney General George Brandis
Catholic Communications, Sydney Archdiocese,
14 Aug 2014
This year's University of Notre Dame's annual Lecture on Religious Liberty will be given by Federal Attorney General, Senator George Brandis on Wednesday, 20 August at the university's Sydney School of Law, Broadway.
At a time when religious freedoms are increasingly being eroded in the Western world, Senator Brandis both as Shadow Attorney General in opposition and now as the Commonwealth's Attorney General, has been a fierce and outspoken defender of religious liberty which he regards as a fundamentally important value.
"The right of people who practice or profess a particular religious faith to live their lives and to conduct their institutions in accordance with the precepts of their religious faith is integral to religious freedom and religious freedom is a fundamentally important value," the Senator explained in vigorous opposition when the Labor Government's Sex Discrimination (Sexual Orientation., Gender Identity and Intersex Status) Amendment Bill 2013 was being debated.
The Bill which became law on 1 August last year was rushed through Parliament in the final sitting week of the Labor Government in June 2013, not only included provisions to protect sexual orientation and gender but nullified religious exemptions for faith-based aged care centres and institutions.
This has meant all aged care facilities that receive Government funding must accept same-sex couples and provide them with double beds rather than two single rooms as had been the practice at aged care homes managed by Catho
lic and other faith-based organisations.

Prior to the passage of the Bill, Senator Brandis and the Coalition had supported provisions of the Bill that would extend to sexuality and gender protections under the Federal Anti Discrimination Act.
"On this very tricky and important issue of discrimination against gay people, we had bipartisanship and unanimity. Then in the middle of this harmonious bipartisan moment, the Labor party out of the blue, threw in an amendment never anticipated, never expected, that would have caused the religious exemption issue to come into play," he explained as the reason he was opposed to the Bill and voted against it.
He pointed out that if the Labor party had been serious about the consensus reached around the issue that gay people should be protected from discrimination by the Sex Discrimination Act, it would have respected the religious exemption rather than its sudden decision at the eleventh hour to remove this. The Labor Government would also have been aware that by removing the religious exemption from the Bill would have made it impossible for bipartisanship to continue, he said.
Senator Brandis strongly believes that anti discrimination laws should not be universal as the right to fair treatment is one of several very important but sometimes inconsistent values.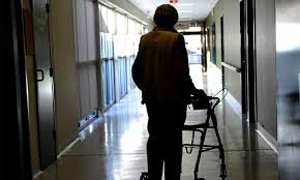 In other words while it might seem fair and inclusive that homosexual and transgender individuals and couples are treated in exactly the same way as heterosexual couples in aged care facilities, the beliefs and values of Catholics and other faith-based groups which manage more than one in 10 of all aged care homes in Australia have not only been ignored but over-ridden by a secular minority.
"People who profess a religion, and that constitutes seven Australians out of 10, are entitled to expect their government to keep its social engineering ambitions away from their religious beliefs," Senator Brandis says.
In August last year, the then Archbishop of Sydney, Cardinal Pell gave the University of Notre Dame's annual Lecture on Religious Liberty highlighted events in Egypt and the Middle East where Christians were being persecuted, their churches ransacked, their businesses burned to the ground and their hospitals and schools destroyed.
"In many countries religious freedom is very much a life and death issue," he said.
Cardinal Pell also addressed the erosion of religious freedom in the US and Canada people were being penalised for their religious beliefs and dismissed from their jobs, excluded from providing services to children and counselling or challenged for expressing their religious and conscientious convictions about issues such as abortion, marriage and sexuality.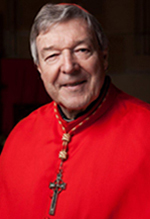 He said this was also being seen in Australia and religious freedom in practice should also mean protection for individuals as well as groups and said there was a need to legislate conscience protections.
As a former practicing lawyer and leading Senior Counsel, with a Bachelor of Arts (Hons) and Bachelor of Law (Hons) from the University of Queensland, and a Bachelor of Civil Law from Oxford University, Senator Brandis is expected to talk about religious freedom protections, including protections that may be able to be introduced so that religious liberty is not further eroded.
Notre Dame's Annual Lecture on Religious Liberty is open to the public and with people asked to arrive at 5.30 pm for a 6 pm start at NDS2/201, St Benedict's Building, 104 Broadway, Sydney.
To register to attend this important lecture, which is free to the public, the university asks that for catering purposes, attendees email rita.boyapati@nd.edu.au by Friday 15 August