Ukrainian Catholic Eparchy to Hold Special Mass for the 298 Killed Aboard Flight MH17
Catholic Communications, Sydney Archdiocese,
18 Jul 2014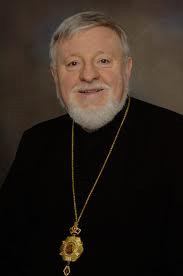 The Ukrainian Catholic Eparchy of Saints Peter and Paul in Melbourne will hold a special Mass on Sunday, 20 July to enable the city's Ukrainian community to pray for the 298 killed when their flight on Malaysian Airlines from Amsterdam to Kuala Lumpur was shot down over east Ukraine.
"We are in shock. We still don't know the full details of what happened and we don't want to be too quick to make judgements when there is still so much we don't know. But for a commercial flight to be shot down is a terrible human tragedy," says Eparch Bishop Peter Stasiuk CSsR.
The Mass on Sunday to pray for victims as well as their families and loved ones will be held at the Ukrainian Catholic Cathedral of Sts Peter and Paul in North Melbourne.
Bishop Stasiuk says the Ukrainian community in Australia is deeply saddened and also deeply troubled that the terrorist act that killed so many innocent men, women and children happened in the skies over their homeland.
When Bishop Stasiuk first heard the news about the downed aircraft and how many had been killed, his first response was to preside over a special liturgy and Mass for the deceased and their loved ones at the Cathedral early this morning.
This was attended by the regulars who pray at Mass each day. But the Sunday Mass in memory of those who died in the doomed Malaysian Airlines Flight, and to pray for them as well as their families is expected to be attended by several thousand of Melbourne's 15,000-strong Ukrainian community.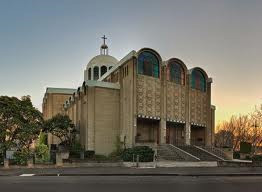 "What happened this morning was something none of us expected or imagined could ever happen. It shows us the lack of morality of those involved in the conflict and also shows us how the violence occurring in Eastern Ukraine and the conflict between the rebel pro-Russian separatists and the Ukrainian arm has got way out of hand," he says.
Bishop Stasiuk is also concerned about what will happen next as a result of the Malaysian Airlines commercial Boeing 777 being shot down and 298 killed.
"This is a game changer. How this will change the game I cannot predict. We are praying for peace but fear this may lead to all out war."