Post Budget Concern for Nation's Aged, Unemployed & Low Income Earners
Catholic Communications, Sydney Archdiocese,
14 May 2014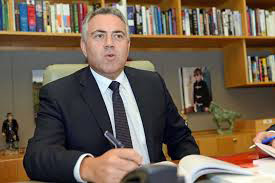 While the Budget contained some good news such as the establishment of what will become the world's largest multi-billion Medical Research Fund and the promise of billions to be spent on infrastructure roads, there is concern among Catholic charities and agencies for Australia's elderly, sick, unemployed and low income earners.
As promised, Treasurer Joe Hockey's Budget has imposed a deficit levy of 2% over three years on those earning more than $180,000 and has flagged cutbacks in the Gold Pass for former parliamentarians as well as a freeze on MP salaries for the next 12 months.
But for those at the lower end of the income scale or struggling to make ends meet, the Budget will have a severe impact, Dr John Falzon, CEO of St Vincent de Paul Society warns.
Among those who will face real pain under the Coalition's tough "no pain no gain" Budget are the nation's aged, sick, those on disability support pensions, the unemployed, the unskilled or untrained, the under 30s, single parent families and low income earners.
Included in the Budget handed down by Treasurer Joe Hockey last night, the Government will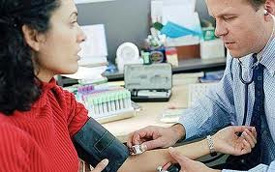 • Axe the senior supplement of $876.20 per year from next month
• Raise the pension age to 70 for people born after 1965
• Index pensions to the much lower CPI index rather than the current percentage of average male weekly earnings
• Tighten eligibility requirements for the aged pension and disability support pension
• Axe the family tax benefit B of $3,018.55 for low income single parents once a child turns six
• Introduce a $7 co-payment for visits to the GP as well as for out of hospital X-rays and pathology
• Increase the cost of PBS medicines by $5
• Reintroduce twice yearly increases in fuel excise
• Under 30s will only be able claim the Newstart or Youth Allowance for six months of the year. If not studying or training, they will be required to work-for-the-dole for 25 hours each week.
• Under 25s who are unemployed will not be able to claim Newstart while the Youth Allowance which is currently set at a maximum of $414.40 per fortnight, will be frozen for three years
• Jobseekers who have been unemployed for 12 months will be required to undertake 15 hours of work per week for the dole, which will increase to 25 hours in 2015
"This budget might tick all the boxes from a macro-economic perspective," says Bernard Boerma, CEO of CatholicCare, the Archdiocese of Sydney's welfare agency, describing the Budget as fundamentally unfair.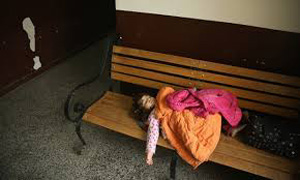 "All the 'heavy lifting' will essentially be done by those who can least afford it. The unemployed under 30, pensioners and people with chronic health conditions, are the real losers in this budget," he says and adds that Australia is a rich country and that we can afford to do better for the disadvantaged and those on the margins.
Dr Falzon is another who expresses deep concern over the Budget and its impact on the old, sick, unemployed and those struggling on lower incomes.
"You don't help young people or older people or people with a disability or single mums into jobs by making them poor and forcing them into poverty. There is nothing human or humane about humiliating people because they are outside the labour market or on its low paid fringes," he says.
According to Vinnies, Marist Youth Care, Catholic Social Services Australia and many other of the nation's NGO welfare agencies and charities, those who will be hardest hit by the Budget are those already struggling to survive.
"The Budget is deeply offensive to the people for whom every day is a battle," Dr Falzon says and accuses the Government of "hurting the people it should be helping."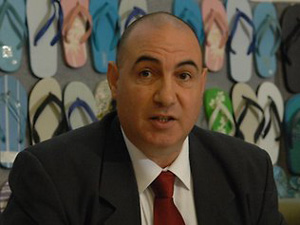 There is also deep concern about the impact of the Budget on young people, particularly those from disadvantaged backgrounds who without skills or experience are unable to find work, and who will now be unable to access the Newstart Allowance if they are under 25, which will leave many destitute and with nowhere to live and no means of support.
"We are extremely worried and saddened about what may happen to them," says Cate Sydes, CEO of Marist Youth Care (MYC).
In Western Sydney where MYC is based, the youth unemployment has jumped from 16.6% in February to 19.6%, which is way above the national rate of unemployment of 5.8%.
"The problem isn't that young people don't want to work. They do. But the unskilled jobs have gone and despite some of the youth we work with sending off 15 and 20 resumes, because they have no experience and because due to other factors such as family circumstances, they have not finished their education they are unable to find work," she says.
For many young people in low socio-economic areas of Australia, young people have grown up in struggling single parent households or where a parent has been retrenched. In many cases not only has the family lost its home, no longer able to afford rent, but the young have been shuffled from refuge to refuge and grown up with little sense of security or support.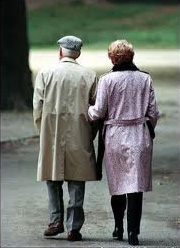 "Over the past two years I have interviewed and talked with more than 1500 young people and each one of them is eager to work," she says.
But with no experience, no way of gaining experience, many are falling between the cracks; disengaged, vulnerable and at risk.
A Government program that has been instrumental in helping to turn this around by engaging teenagers so they stay at school is Youth Connections, Cate says.
Founded four years ago, Youth Connections is a national program that supports young people who have not completed, or are at risk of not completing Year 12 or the equivalent, and who have barriers that make it difficult to participate in education, training or employment.
"We have case worked many of those in the program and it has been incredibly successful," Cate says pointing out that in Western Sydney more than 1000 young people have stayed on at school in their senior years or been able to move into pathways of employment.
"In spite of many submissions to retain the program, Youth Connections was axed in last night's Budget," Cate says, warning that the decision to close down Youth Connections will have a broad and lasting implications for thousands of at risk disengaged youth across Australia.
MYC is also deeply concerned at how many of Western Sydney's youth and young people in other areas across Australia will be able to survive and support themselves if access to Youth Allowances and Newstart are cut off.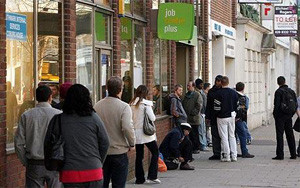 "How will girls of 18 or 19 with no income and no family to rely on be able to afford to see their GP and have a medical check up. How will young people who are keen to work but cannot find a job be able to afford a roof over their heads or basic necessities?" she asks adding that: "From my perspective you judge a society on how it serves and cares for the most vulnerable. And I am saddened by what we will be doing under this Budget."
Another concern for MYC and many other welfare agencies and charities which rely on donations to help the less fortunate, is that the Deficit Levy for those earning more than $180,000 may result in many of the nation's most generous donors tightening their purse strings and cutting back on philanthropy.