Sisterhood Embraces Women of All Ages in Friendship & Faith
Catholic Communications, Sydney Archdiocese,
21 Feb 2014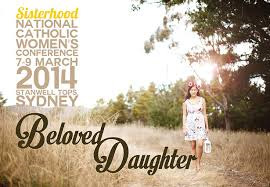 What began as a regular get together of five young Catholic women in Canberra in 2005 has grown into a national movement that brings together many hundreds of women across Australia who meet each week in faith, friendship and laughter.
The Sisterhood Catholic Women's Movement has been embraced by women in every corner of Australia with groups of eight to 12 women getting together on a regular basis to support one another, share their stories and their lives and above all to deepen their faith and love of God.
"Women have a deep desire to connect with one another," says Karen Doyle, one of the original five women who founded the Sisterhood eight and a half years ago. "We are thrilled at the way the movement has taken off. It shows there was a great need for something like this that gives women a chance to support one another, explore their faith and discover what it means to be a Catholic woman in the 21st Century."
Next month the Sisterhood will hold the movement's sixth annual conference with 200 women of all ages spending a three-day weekend at Stanwell Park, south of Sydney to hear some of Australia's most outstanding and inspiring speakers, to exchange their own stories and to fully appreciate the great gift of womanhood.
The theme of this year's conference is "Beloved Daughter" with the speakers and workshops enlarging on this and exploring what it means to be a Beloved Daughter of God.
"A key message will also be the vocation of womanhood and how God is calling us to love in a way that is unique to our femininity," Karen says.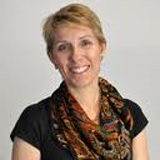 One of the highlights of the conference will be the launch of a four-part DVD discussion guide on Blessed John Paul II's teaching on Women and the Feminine Genius. The 30 minute DVD comes with a booklet and discussion guide.
The DVD has been created by Choicez Media, the company founded by Karen and her husband Jonathan Doyle to empower and equip young people with the knowledge, skills and motivation to make positive choices and enrich their lives.
"Among the Sisterhood there is a deep and real interest in the history and teachings of the Church," Karen says. "Understanding and learning about this history and what the Church teaches helps ground us and see our lives in a faith as well as an historical context."
In the early days of the Sisterhood and at the movement's first annual conferences in 2009 and 2010 membership was restricted to single and married women between 18 and 35.
But by 2011 the age category had broadened and along with twenty and thirtysomethings were not only a number of women in their 40s but some who were in their 60s or even older.
"We discovered there was a huge need among women of all ages to connect and be part of the movement," Karen says. "We also realized that age is immaterial particularly when we can learn so much from one another."
Since then single and married women of all ages have attended the conferences including some who not only have adult children but are grandparents as well.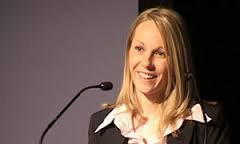 "Older women have so much to offer in terms of wisdom and life experience and they tell us how stimulated and encouraged they feel by the energy and openness of younger women," Karen says.
In the very early years of the Sisterhood the conference organised a play centre so that mothers with pre-schoolers who were unable to find babysitters or carers for the three day weekend, could still attend.
But the numbers of women now wanting to attend has made this impossible so that that where children are concerned the conference now limits this to babies who are still breastfeeding.
"We organize a room for breastfeeding and any mothers like me with young children leave them at home for Dad or a grandparent or family member," says Karen adding that dads enjoy being in charge and looking after their youngsters but usually when the mums return home there is a fair bit of mess and cleaning up to do.
"But that's a small price to pay and the three day conference and retreat is also a chance for mothers to have a bit of a break as well," she says.
Among the outstanding speakers at this year's conference will be Father Steve Fletcher of the Missionaries of God's Love. The Sisterhood has strong links to the Missionaries of God's Love, which was given formal recognition by the Vatican at an Inauguration Mass at St Christopher's Cathedral, Canberra two weeks ago.
When Karen and the other four young married women first began their regular meetings in 2005, Fr Ken was parish priest at St Benedict's, and their parish priest. He oversaw the group and their discussions on faith and ways to bring deeper meaning to their lives. He also encouraged and helped them when they began investigating ways they could spread their idea of the sisterhood to parishes, dioceses and cities across Australia.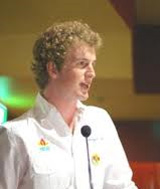 Fr Steve was ordained in 1997 and as a member of the Missionaries of God's Love has ministered to Indigenous men, women and children at the MGL's mission in Darwin as well as working in wide variety of other ministries including giving pastoral help and support to those in prison.
Other inspirational speakers who will address the conference include Sister Mary Rachel of the Dominican Sisters of St Cecilia of Nashville, Tennessee; Anna Krohn, champion of women, foundation member of the Catholic women's movement, Anima and tutor in spirituality and ethics at ACU and the John Paul II Institute, Melbourne; Katie Kobler, a dynamic and powerful communicator with an extensive background in ministry; Francine Pirola director of Marriage Formation at the Parish and Marriage Resource Centre (PMRC); Trish McCarthy, who has a degree in exercise science and is completing her masters in theology is currently Faith education officer at the Diocese of Wollongong; and Patrick Langrell, founder of Theology on Tap in Sydney, creator of Love and Responsibility program during his time with the Archdiocese of New York and now Chaplaincy Convenor at the University of Notre Dame Sydney.
The National Sisterhood Catholic Women's Conference will be held at The Tops Conference Centre, Stanwell Tops, NSW from March 7 until March 9. To find out further details log on to www.sisterhood.org.au