Caritas Deeply Concerned Govt Will Make Further Cuts to Foreign Aid
Catholic Communications, Sydney Archdiocese,
8 Dec 2014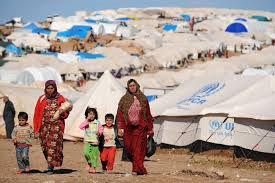 In May, the Federal Government slashed Australia's foreign aid by $8 million over four years. These cuts accounted for 20% of savings measures in Treasurer Joe Hockey's first budget. Now Caritas Australia is gravely concerned that foreign aid will be lashed even further as the Government struggles to find savings ahead of the Mid Year Economic Fiscal Outlook (MYEFO) due to be handed down in two weeks.
"Aware of the Government's funding challenges, Caritas Australia urges that no further cuts be made to Australia's aid program," says Paul O'Callaghan, CEO of Caritas Australia, the aid and development arm of the Church.
He points out that any further cuts would adversely impact many programs underway to help the world's poor climb out of poverty. Any cuts to foreign aid as part of this month's MYEFO would also impact on a world where millions across the Philippines are battling a devastating typhoon and where 10.8 million people inside Syria are in need of urgent humanitarian assistance. A further 3 million Syrians and Iraqis forced into overcrowded refugee camps in Turkey, Lebanon, Jordan and Kurdistan as a result of the bloody advance of IS are also desperately in need of shelter, clothing and food.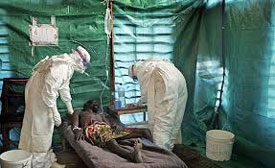 In West Africa the Ebola crisis continues to ravage communities in Liberia, Guinea and Sierra Leone. The deadly virus has already taken the lives of 7000 men, women and children including almost 200 doctors, nurses and medical staff with a further 20,000 now believed to be infected.
"For over 50 years Australia has had a proud reputation as one of the leading partners in global efforts to lift millions out of poverty," says Paul O'Callaghan, CEO of Caritas Australia who urges Australians to make their voices heard and prevent any further cuts to foreign aid.
"Balancing the nation's books on the back of the world's poor is out of step with our national values and will undermine our positive and longstanding engagement in global politics," Paul warns.
He says he finds it troubling that despite being the world's 10th wealthiest nation, Australia is now ranked in the bottom half of OECD donor countries.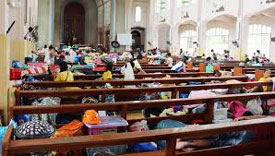 "Surely Australia is better than this. Millions of Australian families, individuals, schools and parishes open their hearts and their wallets each year to help the world's poor and those struggling to rebuild their lives after natural disasters such as floods, famine and typhoons," he says pointing out that individually Australians are among the world's most generous donors.
"And they expect our Government to play its part," he says.
Paul O'Callaghan spent last week in Sri Lanka for the 10th anniversary of the Boxing Day Tsunami that killed more than 275,000 people and killed many millions more in 2004.
"At a time when we commemorated the tragedy and those who died, we also recalled the tremendous support by Australia aid donors and the Australian government in response to this unprecedented disaster," he says, adding that many of the leaders from the 10 countries represented at commemoration in Sri Lanka expressed their disappointment that Australia would now scale back its international development role.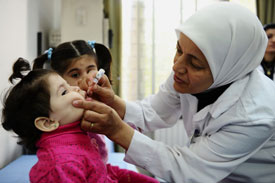 Paul is also surprised that Australia would further curb its commitment to foreign aid less than a month after Australia hosted the G20 in Brisbane and chaired the United Nations Security Council.
The alarm expressed by Caritas over further cuts to the foreign aid program is shared by other NGOs such as World Vision, UNICEF Australia, the Red Cross, The Australian Council for International Development, Care Australia and Oxfam.
"Australia's aid budget should not be raided as if it were a piggy bank," says Marc Purcell, Executive Director of the Australian Council for International Development. "Australian aid makes an enormous difference to millions of people in our neighbourhood, getting kids in schools, providing life saving medication to women and children and delivering humanitarian support in times of natural disaster."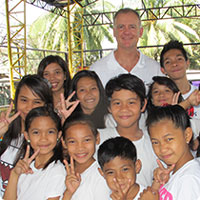 With one fifth of total budget savings over the past year already coming from the Australian aid program, he warns that further "hacking into the program" would be grossly unfair.
"Aid is vital to ensuring a stable region which is a critical component of Australia's national security," he says.
That foreign aid will again be cut looks increasingly likely with Julie Bishop, Minister for Foreign Affairs warning Labor last week that if Budget reforms such as changes in university funding or the Medicare co-payment were not passed by the Senate, the Government would have to look elsewhere for savings, including deeper cuts in foreign aid spending.
With falling commodity prices including a sharp reduction in the price of iron ore, together with international forecasts of a slowdown in global growth together with a drop in personal income tax revenue, the Government is desperately searching for savings ahead of this month's MYEFO.