Children Used as Bargaining Chips to Pass Govt's Immigration Amendments Bill
Catholic Communications, Sydney Archdiocese,
5 Dec 2014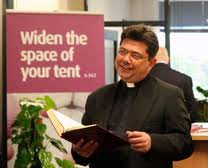 The Director of the Australian Catholic Migrant and Refugee Office (ACMRO), Fr Maurizio Pettena has accused the Government of bartering children to secure passage of Amendments to Australia's Immigration Act and describes this as a "new all time low for Australian politics."
"Not only is the content of this Bill unethical, but equally so is the nature in which it has been conducted by the Immigration Minister. Children were bartered to secure this deal. When a government lowers its policies to essentially bargaining vulnerable people for political gain, it raises questions about our morality as a people. Having children detained in the first instance was not an acceptable option."
In a bid to get the Bill passed by the Senate, the Minister for Immigration Scott Morrison promised that if passed, up to 468 children currently held in detention on Christmas Island would be released into the community, and in all likelihood be out in time to spend and enjoy Christmas along with millions of other children across Australia.
This promise however did not extend to children held in detention on Manus Island or on Nauru.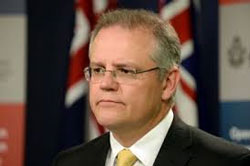 The Minister's compromises to ensure the passage of the Bill also promised the number of humanitarian visas given to refugees, which stood at 20,000 per year under Labor but was reduced to 13,750 earlier this year, would be increased to 18,750 over four years.
He also promised that the 25,000-plus refugees currently living on mainland Australia on bridging visas would be given the right to work and be able to support themselves.
The Government's controversial Migration and Maritime Powers Legislation Amendment (the Asylum Legacy Caseload) Bill 2014 was finally passed by the Senate in the early hours of this morning, with cross bencher, Ricky Muir of the Motoring Enthusiasts Party giving the deciding vote.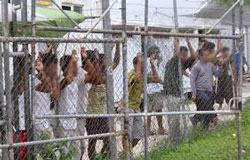 But it was not a vote with which he was happy.
"I am forced into a corner to decide between a bad decision and a worse decision; a position I do not wish on my worst enemies," he said today in a rare statement to the media.
Under terms of the Bill, Australian officials will be allowed to redefine who is classified as a refugee and will overwrite the internationally-accepted definition of a refugee as set down by the United Nations Convention for Refugees to which Australia remains a signatory.
Other measures include the reintroduction of temporary protection visas (TPVs) which while permitting asylum seekers to work and study, they will not provide a pathway to permanent settlement in Australia. Nor will they allow reunification of families.
Under the Amendments, asylum seekers who arrive by boat will be denied access to the Refugee Review Tribunal. Instead, they will be classed as "fast track applicants" whose only avenue of appeal will be to a new agency, known as the Immigration Assessment Authority where they will not get a hearing but only a paper review.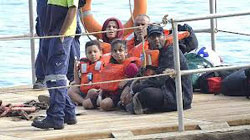 But perhaps the most disturbing Amendment is the reinterpretation of international law and the UN Convention for Refugees to allow refoulement. Under the Amendments passed by the Senate early this morning and by the House of Representatives just after 8.a.m today, the Minister of Immigration will have the power to deport asylum seekers to whatever country he chooses, even when there is a 50% chance they may be persecuted, tortured or risk death.
Under international law and the Convention for Refugees refoulement of refugees and asylum seekers is forbidden if there is as little as a 10 percent chance they will be persecuted or tortured.
Under the new Bill, asylum seekers and refugees can be returned even when the risk of torture, persecution or even death is as high as 50%.
While Fr Pettena welcomes the proposed release of children from Christmas Island before Christmas and the agreement to raise the humanitarian intake, he is deeply concerned.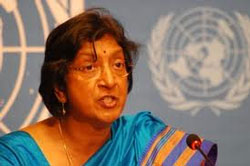 "Yet, many questions about the implementation of this Bill remain unanswered," Fr Maurizio said.
Others have also expressed dismay at the passage of the Bill which they say will strip away checks and balances and remove basic protections for those who arrive on our shores seeking asylum include the United Nations High Commissioner for Refugees, the UN's Committee against Torture and the Australian Parliament's own Human Rights Committee.