Overwhelming Response for Sydney Visit of Fr Jacques Philippe
Catholic Communications, Sydney Archdiocese,
4 Dec 2014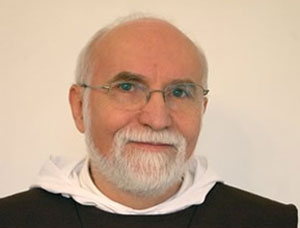 The first-ever visit to Sydney tomorrow by prolific author, spiritual director and retreat master, French-born Father Jacques Philippe has triggered an overwhelming response, says Elizabeth Arblaster of the Archdiocese of Sydney's Vocations Centre.
Registration and enrolments to attend events while Fr Jacques is in Sydney began back in September this year. By the following month the Retreat Day for Women with Father Jacques at the University of Notre Dame's Sydney campus was almost fully booked.
The response to the three day Vocation Discernment Retreat conducted by Fr Jacques at Canisius College, Pymble from 5 to 7 December was equally remarkable.
In addition many hundreds of men and women of faith have been emailing and calling the Vocation Centre to make inquiries about attending "Catholicism 101," the Catechesis address by Fr Jacques which will take place at St Mary's Cathedral on Tuesday, 9 December, following Catholic Youth Services' regular Holy Hour "City Silence" at the Cathedral.
Elizabeth says there has also been immense interest in Fr Jacques' public lecture on "Prayer and Work" hosted by the St Thomas More Society and taking place at College of Law on Thursday, December 11.
"I believe the reason people we have had such a remarkable response is because Fr Jacques' writings are so well known," says Elizabeth describing the priest's writings as "classics of modern Catholic spirituality."
Exploring themes such as prayer, interior freedom and peace of heart, Fr Jacques' books have sold more than 500,000 worldwide and been translated into 18 languages.
Trained as a mathematician and scientist, Fr Jacques spent several years' teaching before he answered the call of the Lord and joined the newly formed charismatic Community of the Beatitudes.
Officially recognised by the Vatican in 2002, the Community of the Beatitudes is based on Carmelite spirituality and conforms as closely as possible to the early Christian community with the common life, the sharing of goods, voluntary poverty and an intense sacramental and liturgical life.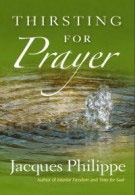 "When I was ordained a priest 30 years ago, I began to give talks, to preach retreats in different countries, and I realised that the talks I was giving about inner peace, inner freedom and prayer were very fruitful and touched some people. So I began writing pamphlets and then books," he says.
Fr Jacques believes people need light to understand what the Christian life is, in a concrete way. He also wants people to understand and respond to the simplicity of God and the simplicity of the Gospel.
There is no need to make things complicated or see complications where there are none, he says and urges people of faith not to be afraid or discouraged.
"Those who open their hearts to God in simplicity and trust, will receive encouragement and light," he says.
Fr Jacques strongly believes that every Christian is called to holiness and each is able to have a deep meeting with God in their prayer life whether they are religious or lay people, married or single.
In his talks and in his books, Fr Jacques focuses on interior prayer, and argues that rather than being a technique, prayer is "an attitude of love that makes our Sacramental life more fruitful."
"Interior prayer is not a process that can be controlled because it is a meeting with God who infinitely surpasses anything we can achieve through our own efforts," he explains. "What must be essentially understood is that there is no method, but an interior attitude. For interior prayer, there are just three principles: a true desire for God; the confidence that God will allow us to find that which we are looking for; and finally, to have the humility to accept our poverty and to wait for the goodness and love of God in all things."
Fr Jacques calls prayer an more "affair of the heart" instead of reflection and quotes St Teresa of Avila who said that prayer was not an act of thinking much but of loving much.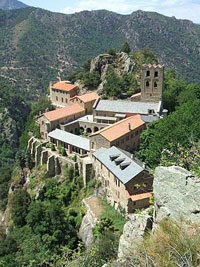 "Even when prayer is poor and distracted, provided it is made with sincerity and faith, God can communicate secretly with the soul. He puts into it the treasures of light and the power of peace that is often made manifest at other times in life instead of just during the prayer itself," he says.
Fr Jacques Philippe's Program for the eight days he is in Sydney is:
5-7 December, Vocation Discernment Retreat at Canisius College, Pymble entitled "Called to life: finding peace and happiness by learning to listen to God."
8 December: From 10 am until 3 pm he will speak to priests, religious and seminarians at the Seminary of the Good Shepherd, Homebush on "Cooperating with God: How to be more open to the work of the Holy Spirit to assist those you serve."
9 December: He will host an evening of young people aged between 18 and 35. Starting at 6.30 pm Fr Jacques will preside over 'City Silence' at St Mary's Cathedral. At 7.30 pm he will share a light supper with Sydney's young people in the Cathedral Chapter Hall and at 8 pm he will give the Catholicism 101 address entitled "Trust in God: the Key to Peace".
10 December: he will attend a Retreat Day for Women guided by St Therese of Lisieux at the University of Notre Dame Sydney campus.
11 December: From 6 to 7.30 pm Fr Jacques will deliver a public talk on "Prayer and Work" hosted by the St Thomas More Society at the College of Law in Elizabeth Street.
13. December: he will be a keynote speaker at the iWitness Conference to be held at the Collaroy Centre, Collaroy Beach when he will discuss "Virtue and Vice" and the role of prayer in living virtue.
For more information on any of these events, contact the Archdiocese of Sydney's Vocation Centre onl 02 9307 8422 or email Elizabeth Arblaster at Elizabeth.arblaster@sydneycatholic.org