School Principals Bullied & Burned Out by Aggressive Parents & Students
Catholic Communications, Sydney Archdiocese,
19 Dec 2014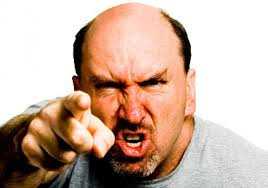 Many school principals and assistant principals are facing assault, threats, violence and bullying by aggressive parents and students, according to a four-year study. Not only is this causing burnout but there is deep concern at the lack of professional support available to support and protect the heads and deputy heads of our schools.
In a disturbing national survey of more than 2600 school principals and over 1000 assistant and deputy principals employed by public, independent and Catholic schools, it was found that the number of principals threatened with violence by parents has increased from 19% in 2011 to 25% or one in four in 2014.
There has also been a troubling rise in violent threats by students with principals of Australia's schools now seven times more likely to experience violence or threats of violence than the general population.
The survey conducted year-on-year over four years from 2011-2014 by Associate Professor Philip Riley and his team at the Institute for Positive Psychology and Education at the Australian Catholic University (ACU), revealed the high emotional demands Australia's school leaders face together with the lack of systemic support and training to deal with increasing levels of stress and burnout.
This is particularly evident in schools outside metropolitan areas where there is limited or no support for principals or their teaching staff.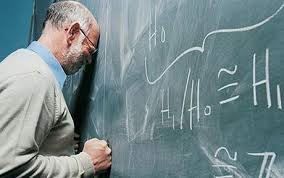 One of the key findings of Associate Professor Riley's 2014 Teachers Health Fund Principal Occupational Health & Wellbeing Survey is that the escalation of bullying, intimidation and abuse of primary as well as secondary school principals is coming from parents rather than students.
However while parents are most likely to issue threats of violence, students are far more likely to follow through on threats with one in four principals of those surveyed reporting physical assaults by one of their students.
"There is an urgent need to establish an independent authority to investigate offensive behaviour in schools including adult to adult bullying, threats of violence and actual violence," Associate Professor Riley says.
Author of the groundbreaking study, and a former school principal himself with 16 years experience in schools before moving into tertiary education, he is regarded as one of the nation's leading researchers in the overlapping areas of psychology, education, as well as being the inaugural recipient of Monash University's Researcher Accelerator Award.
In light of his recently released study, Associate Professor Riley is now calling for better support and training for Australia's school principals and deputy/assistant principals, insisting that an independent authority be established that has the powers to interview teachers, parents and students to investigate and determine who is most at risk among principals and assistant principals.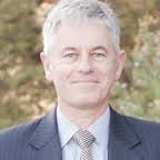 The authority, which would have no stakeholders as members would also explore why this is so and most importantly, discover what can be done to protect them.
"Systematic attention also needs to be paid to the professional learning of principals and deputy/assistant principals in the emotional aspects of their roles and the emotional investment of parents in their children, which may underlie the high rate of violence and threats school leaders are experiencing," he says.
In Sydney, while some aspects of the report agrees assessments made by the Archdiocese of Sydney's Catholic Education Office (CEO), there is no evidence that there has been an increase in violence at the city's 150 Catholic systemic primary and secondary schools.
But there is agreement on the significant and substantial workloads being forced onto principals and the impact of this on the principals and on their assistant or deputy principals.
Dr Jane Comensoli, Director of Human Resources for the Archdiocese of Sydney's Catholic Education Office (CEO) says the increasing demands made on school principals reflects CEO's own findings.
"We hold regular meetings with a Primary group as well as a Secondary school group of experienced principals on the issue of workloads," she says and emphasises that the CEO is committed to ensuring that principals at all Sydney's Catholic schools receive the support they need to enable them to carry out their school leadership responsibilities while maintaining an appropriate work/life balance.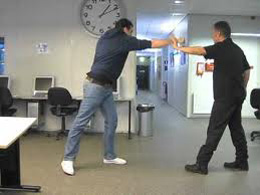 Dr Comensoli says CEO is currently exploring ways to ease some of the administrative and compliance burdens that principals face and examining the possibility of diverting some of these tasks through to a central office.
However in terms of a substantial increase in bullying and violence against principals uncovered by Associate Professor Riley's four year study, Dr Comensoli says there is no evidence to suggest this is the case at case at Sydney's Catholic schools.
"Evidence at our schools does not show an increase in violence against principals in our schools," she says and goes on to emphasise that "the safety and well-being of all our students and all our staff is always our number one priority."
When on rare occasions principals, staff or students are confronted by challenging behaviour, Dr Comensoli says every effort is made in the first instance to diffuse the situation. She also points out that the CEO has a range of support mechanisms such as specialist advice and counselling for principals and other staff, should this be needed.
Fortunately Sydney's Catholic schools have not experienced the increase in bullying and violence taking place in many of the nation's schools.
Associate Professor Riley believes violence, threats and bullying is a growing problem and says there is an urgent need for in-service education on the emotional aspects of teaching, learning, organisational function and emotional labour.
He would also like to see principals trained in dealing with difficulties and conflicts in the workplace and employee assistance programs and debriefings for principals and their staff.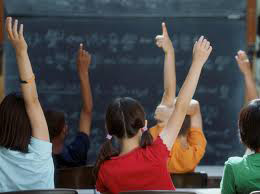 "Principals regularly face the challenge of communicating the way education policy is both developed and practiced to teachers, parents and students in emotionally-charged situations," he says and points out that in other professions such as social work where highly-charged interactions occur, high levels of professional support and debriefing are standard procedure.
"This is not so in education," he says bluntly and believes this is one of the reasons for average principals' and deputy/assistant principals' well-being scores being considerably below those of the average Australian citizen.
Although he admits there is variation between school leaders who appear to be coping and those who are finding it increasingly difficult to cope, Associate Professor Riley is adamant that no school principal or deputy principal should feel unsupported.
Proper support is imperative to help principals and deputy or assistant principals deal with the growing complexity of their roles, the demands of their ever- increasing workload, the increased scrutiny of their performance and the upsurge in bullying, threats and abuse from parents and the possibility of physical violence from students.
The personal cost to the dedicated men and women committed to running our schools and educating our children can be immense, he says and warns that already there are a number of cases where principals or deputy principals have experienced breakdowns not only in their health but in their marriage and family relationships as well.