Govt Slashes Foreign Aid Budget to Lowest Level in 60 Years
Catholic Communications, Sydney Archdiocese,
16 Dec 2014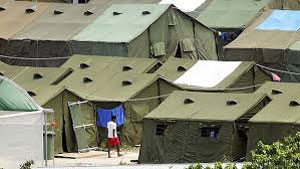 The $3.7 billion cuts to Foreign Aid announced in Joe Hockey's Mid Year Economic Fiscal Outlook (MYEFO) come on top of the $7.6 billion slashed by the Government in the May Budget reducing Australia's overall spending on foreign aid to a level not seen since 1954.
"The magnitude of the cuts has shocked us all and will mean many vital health, education programs and projects that are helping to bring prosperity and stability to some of the world's poorest communities will have to be scaled back or axed," says Paul O'Callaghan, CEO of Caritas Australia, the Aid and Development arm of the Catholic Church.
Like many other NGOs involved in aid and development, Caritas programs such as the immunisation of children, HIV/AIDS awareness campaigns, the building of schools and a wide number of projects aimed at lifting communities out of poverty by helping them help themselves, are planned and implemented over a period of three, five or 10 years.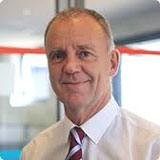 Of deep concern is not only that the foreign aid budget has been cut by more than $11 billion in just seven months as the Government scrambles to find savings, but what deeply concerns Caritas Australia is that the cuts mean the $5billion foreign aid budget set down for 2014-15 has been slashed by $1 billion or 20 percent.
According to Paul O'Callaghan a cut of this magnitude, which will increase over each of the following two years, will force severe trimming or the complete closing down of many of life-changing and life-saving programs.
"Foreign aid literally saves lives and where $60 doesn't go very far here in Australia, in Tacloban in the Philippines which suffered almost complete devastation in the aftermath of Typhoon Haiyan, $60 was all that was needed to put build toilet facilities for six or seven families. A few dollars in developing nations goes a very long way and saves lives," he says.
Put another way, $3.7 billion could teach 12 million men, women and children to read and write; provide 740 million lifesaving Malaria treatments; deliver antiretroviral treatments for 24.4 million with HIV/AIDS for a year or train 1.5 million new midwives in developing countries.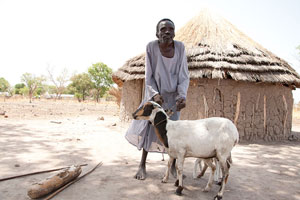 To reach out and help the less fortunate is very much part of the Catholic ethos and Christ's teachings. But along with altruism, Paul says foreign aid is in Australia's national interest pointing out that lifting people out of poverty, not only ensures political stability across the region but develops trading partners and a stronger economy.
Of our 20 nearest neighbours, 18 are developing countries, he says and believes the Government's decision to make such deep cuts to foreign aid represents a significant turning away from six decades of Australia playing a constructive leadership role in our region and on the world stage.
"For the past 60 years every Liberal Government from Menzies to Malcolm Fraser to John Howard was committed to expanding Australia's investment in reducing poverty and promoting prosperity and stability through foreign aid," he says and admits he is baffled at the Abbott Government's turn- around and its decision to use foreign aid like some sort of piggy bank or personal ATM in a bid to balance its books.
Back in the 1960s and 1970s Australia's foreign aid budget stood at 0.65 % of Gross National Income (GNI). This dwindled over the next few decades and by 2000 Australia's foreign aid budget accounted for just 0.35% of GNI. It was at this time that Australia in a bipartisan agreement signed on to the United Nations Millennium goals committing to an increase in foreign aid of 5% of GNI by 2015.
The commitment appeared on track until Labor Treasurer Wayne Swan began freezing increases to the foreign aid budget in a bid to balance the books. By 2012, the Gillard Government had gone even further and using an international loophole had siphoned off 7% of its $5.2 billion foreign aid budget to cover the cost of housing, food and the processing of asylum seekers living on Australia's mainland.
Since that time, the foreign aid budget has taken a hit in every May Budget as well as in every MYEFO.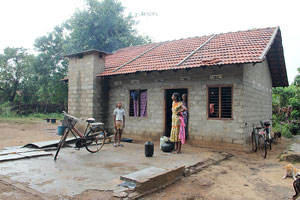 Shortly before the 2013 Federal Election a reinstalled Kevin Rudd redirected $460 million from foreign aid to pay for the updating and enlargement of the Manus Island detention centre.
"But none of the cuts have been on the scale we have seen this year," says Paul O'Callaghan.
Not only has the commitment to the Millennium Goals been abandoned but with $11 billion slashed from foreign aid over the next three to five years, Australia's foreign aid budget now stands at just 0.22 of GNI or 22 cents in every $100.
"Per capita, Australia is the third most wealthy country in the world but our Government has become one of the stingiest," Paul says describing yesterday's latest cuts to foreign aid as "a sad day for Australia."
From being a leader and one of the world's most generous contributors to international development, Australia is now ranked at number 20 out of the OCED's 28 nations. Britain despite facing recessions gives 0.71% of GNI in foreign aid with Norway and Sweden even further ahead and giving 1.07%.
"This is very much at odds with the values of ordinary Australians," Paul says pointing out that one in five families voluntarily donates to the world's poor making Australians among the fourth most generous people across the globe.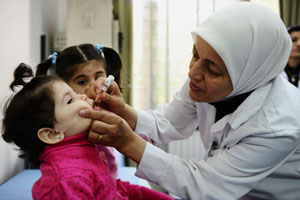 "When the Boxing Day Tsunami swept across the Pacific devastating Indonesia, Thailand, Sri Lanka and other nations killing half a million people, Australian families and individuals donated more than $350 million to help survivors recover and rebuild," he says.
Paul strongly believes that what needs to change is the perception by politicians from both sides of the House that the community does not consider foreign aid important and that it is okay to raid whatever has been put aside for whatever purpose a government deems fit.
"It may take some years to influence or change politicians' attitudes to this issue. But as Catholics we can get the message out through our parishes, our schools and our friends and let politicians know that cutting aid to the world's poorest of the poor is not part of who we are, or who we want to be," he says.
To find out more about the work of Caritas Australia log on to www.caritas.org.au